LinksNation.com
| | | | |
| --- | --- | --- | --- |
| Webb Simpson Wins RBC Heritage | | | |
Webb wears the Tartan Jacket after winning at Harbour Town
Hilton Head Island, S.C - Webb Simpson outlasted a red-hot field of the
games' finest to claim the 2020 RBC Heritage. Simpson fired a final round
64 on Father's Day to set a new tournament record at 22 under par (the
previous record was held by Brian Gay in 2009 at 20 under par).
Harbour Town Golf Links played without its customary thick rye overseed,
which gave players a greater chance to reach greens when missing fairways.
The lack of thick rough also meant that any shot off the tee that was off-line
ran further into the trees than in previous years.
Abe Ancer who only missed seven greens all week (and hit all 18 in regulation
on Sunday), finished one stroke back for solo second. Last week's winner at
Colonial - Daniel Berger, continued his fine form finishing in a tie for third with
Tyrell Hatton at 20 under par. Simpson who captured his seventh career PGA
Tour win has now moved into the lead in the Fedex Cup Standings.
World no.1 Rory McIlroy finished eleven shots back at -11.
Scores: https://www.pgatour.com/leaderboard.html
| | | | |
| --- | --- | --- | --- |
| PGA Tour Returns - Berger Defeats Morikawa in Playoff at Colonial | | | |
Daniel Berger celebrates after his win at Colonial Country Club.
Fort Worth, Texas - PGA Tour finally returned from its 3 month hiatus
after the country and sports leagues have decided to try to make a go of
it during the re-opening phase of the ongoing COVID-19 pandemic. On a
spectator free Colonial Country Club, Daniel Berger who was playing well
before the forced break, picked up right where he left off - firing at pins
and shooting low scores enroute to winning the Charles Schwabb Challenge
over Collin Morikawa in a playoff (both finished at -15 in regulation).
Berger fired a final round 66 on Sunday on what was a jam packed star
studded leaderboard. Justin Rose had a putt on the last to tie in regulation
but it just slid by. Schauffelle who had a share of the lead for much of the
day found the water coming home to end any hopes. Sunday marked Berger's
28th consecutive round at par or better dating back to last October's Houston
Open.
In the playoff, both players needed to scramble for par with Berger getting
up and down from behind the green and Morikawa only needing to convert
from 4 feet to continue, but he missed. The win was the Jupiter resident's
third career victory on the PGA Tour. World no.1 Rory McIlroy finished 9 shots
off the pace after a dismal 4 over par 74 on Sunday to finish at 6 under par.
Jason Kokrak, Justin Rose, Bryson DeChambeau and Xander Schauffelle all
finished one shot out of the playoff at 14 under par.
Overall, the tour's reopening was a success with no player or caddie testing
positive for COVID-19. "This is about a sustained return," Monahan said. "But
I think as we sit here late in the day Sunday, there's no question that this has
been an exceptional week."
Scores: https://www.pgatour.com/leaderboard.html
| | | | |
| --- | --- | --- | --- |
| The Match II; Champions for Charity COVID-19 Relief | | | |
Phil, Tom Brady, Peyton Manning and Tiger pose after The Match at Medalist
Hobe Sound, Florida - Mother nature wasn't in a cooperative mood with
a weather system soaking all of South Florida, but the four titans of sport
slogged along in an effort to raise money for COVID-19 relief. The golf was
as sloppy as the weather, but between Tiger striping it all day, Mickelson
chirping in Trevino-esque fashion and the QB's pitching in (Brady actually
did hole out a wedge on the par 5 seventh) it made for some entertaining
live action for a change.
The front 9 was hard to watch, with more penalty strokes and lost balls than
pars, but surprisingly, the inward nine which consisted of modified alternate
shot was a far better watch. Everyone contributed, Manning seemed to own
the par 3 holes - hitting it to 17 inches on the 16th. Even Brady who struggled
throughout, made a 15 foot eagle put on the driveable eleventh hole for an
eagle 2, after Mickelson drove the green. 3 down at the turn, Mickelson and
the new QB for the Tampa Bay Buccaneers began to gel down the stretch and
somehow got the match to the home hole as the gloomy Hobe Sound evening
was turning to darkness. When Tiger Woods lag putted to gimme range, the
match was over. In the end, 20 million dollars was raised for COVID-19 Relief
and a second consecutive weekend of live golf had been witnessed. It was a
Win/Win for all.
For full results: https://www.pgatour.com/leaderboard.html
| | | | |
| --- | --- | --- | --- |
| Seminole Shines in TaylorMade Drive For Relief | | | |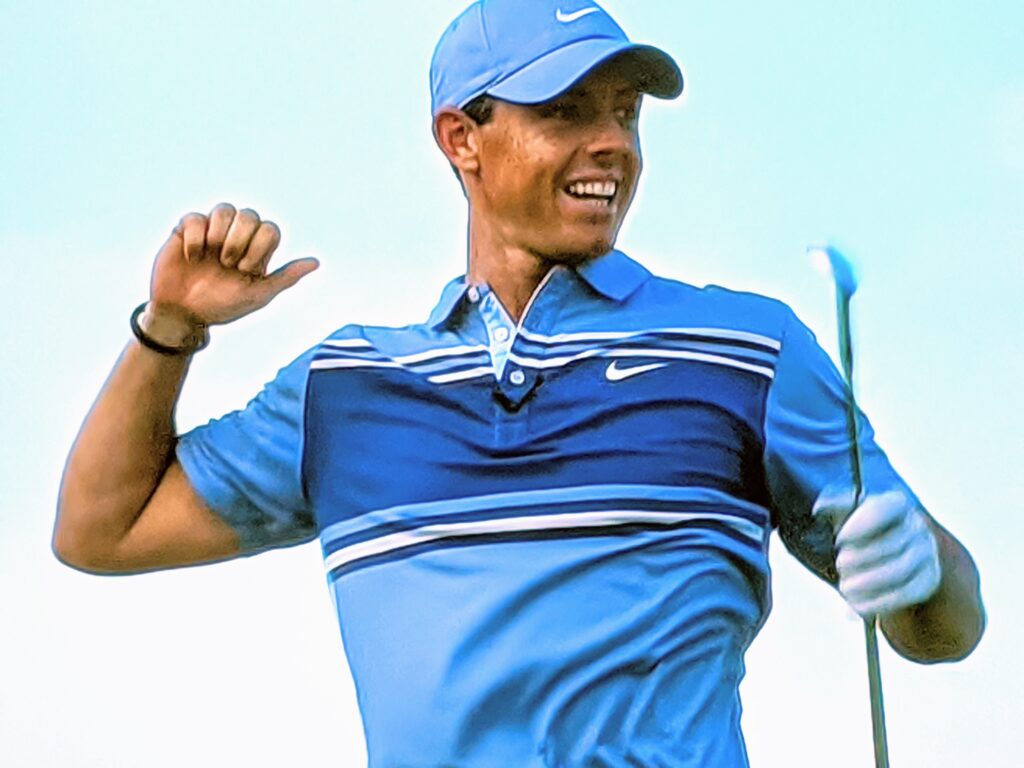 It was, at the very least, a good start. Live televised sports competition
returned on Sunday, and the TaylorMade Driving Relief event didn't look much like the golf played by Rory McIlroy, Dustin Johnson, Rickie Fowler and Matthew Wolff at the last PGA Tour event on March 12.
On Sunday the players all wore shorts, carried their own bags, cleaned their own clubs and were allowed to use range-finders. Caddies weren't allowed, and neither were spectators at Seminole Golf Club, a storied Donald Ross-designed layout in Juno Beach, FL. Only PGA Tour staffers were allowed to touch the flagsticks or rake the bunkers.
NBC staffers were largely absent as well. Telecast host Mike Tirico was at his home in Michigan and conducted long-distance interviews with President Trump, Bill Murray and Jon Rahm. Analysts Paul Azinger and Gary Koch watched the broadcast from PGA Tour headquarters in St. Augustine, FL. Only on-course reporters Steve Sands and Jerry Foltz were at Seminole.
All that was in done in an effort to adhere to social distancing guidelines and other requirements to help COVID-19 relief efforts.
After a nine-week layoff the players' games weren't always sharp. Johnson hadn't been on a course between the March 12 cancellation of The Players Championship and a practice round at Seminole this week.
The four players are all on the TaylorMade staff, and they donated their services. McIlroy and Johnson played in the two-man skins competition for the American Nurses Foundation and Fowler and Wolff represented the Center for Disease Control Foundation. Those organizations were the main beneficiaries as $5.5 million was raised from the Sunday event through corporate sponsorships and outside donations made during the telecast.
There was no wild cheering, due to the absence of fans, and the players couldn't even give high-fives – all part of the social distancing effort. Only a few TV cameramen and PGA Tour officials, many riding in carts, accompanied the players around the course. Still, the event didn't lack drama. The McIlroy-Johnson team earned $1,850,000 and the Fowler-Wolff team $1,150,000.
No skins were earned in the final six holes, so the match went an extra hole – to a closest-to-the-pin contest on a 120-yard hole. McIlroy, the world's No. 1 golfer, won on the last shot of the day. His shot was slightly closer than Wolff, who was the surprise of the day.
Fowler-Wolff, both former Oklahoma State golfers, weren't accorded much of a chance against the game's No. 1 and No.5-ranked players but Wolff, a 21-year old PGA Tour rookie with a quirky swing, earned some surprise bonus points by winning two long-drive competitions.
McIlroy and Johnson are two of the longest hitters in the game, but Wolff did better on Sunday. He was the NCAA individual champion last year and won in only his third start on the PGA Tour.
"There were probably a lot of people asking why I was in it,'' said Wolff, "but I wanted to prove to them that I can play with the best in the world.''
"It was an awesome day,'' said McIlroy, whose father Jerry is a Seminole member. "It was nice to be back on a golf course and get back to some kind of normalcy.''
Another potentially lucrative charity exhibition is on tap for next Sunday, featuring Tiger Woods, Phil Mickelson and legendary quarterbacks Peyton Manning and Tom Brady. They'll play at Medalist Club, another South Florida facility.
That'll set the stage for the PGA Tour's return to tournament play on June 11, at the Charles Schwab Challenge at Colonial in Fort Worth, TX. That event, along with the next four tournaments on the schedule, will be played without spectators.
"The Tour is obviously taking it very seriously,'' said Fowler. "They're taking all the measures needed to make sure when we do Colonial that it'll be the safest environment possible.''
"We miss competing,'' said Johnson. "It's been nice to be at home and enjoy time with the family, but I'm ready to get back out there and play.''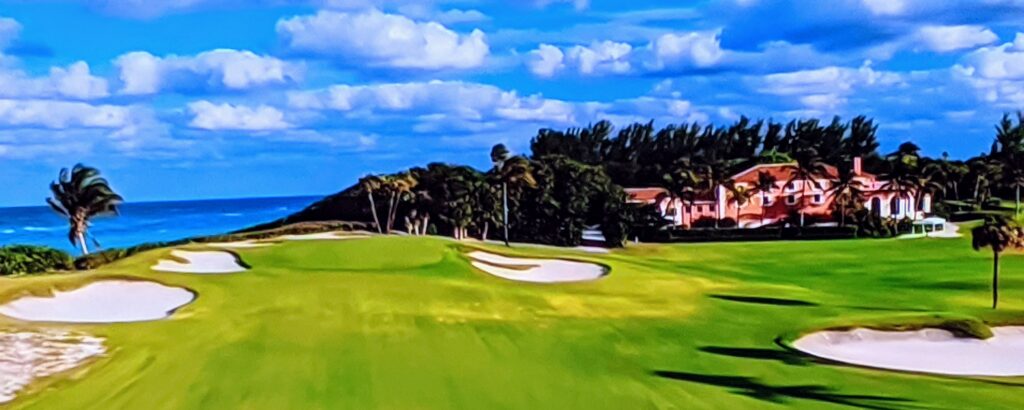 18th at Seminole

Warning: Illegal string offset 'active' in /home/content/84/5782284/html/site/templates/siteground-j15-68/html/pagination.php on line 129

Warning: Illegal string offset 'active' in /home/content/84/5782284/html/site/templates/siteground-j15-68/html/pagination.php on line 135

Warning: Illegal string offset 'active' in /home/content/84/5782284/html/site/templates/siteground-j15-68/html/pagination.php on line 129

Warning: Illegal string offset 'active' in /home/content/84/5782284/html/site/templates/siteground-j15-68/html/pagination.php on line 135

Warning: Illegal string offset 'active' in /home/content/84/5782284/html/site/templates/siteground-j15-68/html/pagination.php on line 129

Warning: Illegal string offset 'active' in /home/content/84/5782284/html/site/templates/siteground-j15-68/html/pagination.php on line 135

Warning: Illegal string offset 'active' in /home/content/84/5782284/html/site/templates/siteground-j15-68/html/pagination.php on line 129

Warning: Illegal string offset 'active' in /home/content/84/5782284/html/site/templates/siteground-j15-68/html/pagination.php on line 135

Warning: Illegal string offset 'active' in /home/content/84/5782284/html/site/templates/siteground-j15-68/html/pagination.php on line 129

Warning: Illegal string offset 'active' in /home/content/84/5782284/html/site/templates/siteground-j15-68/html/pagination.php on line 135

Warning: Illegal string offset 'active' in /home/content/84/5782284/html/site/templates/siteground-j15-68/html/pagination.php on line 129

Warning: Illegal string offset 'active' in /home/content/84/5782284/html/site/templates/siteground-j15-68/html/pagination.php on line 135

Warning: Illegal string offset 'active' in /home/content/84/5782284/html/site/templates/siteground-j15-68/html/pagination.php on line 129

Warning: Illegal string offset 'active' in /home/content/84/5782284/html/site/templates/siteground-j15-68/html/pagination.php on line 135

Warning: Illegal string offset 'active' in /home/content/84/5782284/html/site/templates/siteground-j15-68/html/pagination.php on line 129

Warning: Illegal string offset 'active' in /home/content/84/5782284/html/site/templates/siteground-j15-68/html/pagination.php on line 135

Warning: Illegal string offset 'active' in /home/content/84/5782284/html/site/templates/siteground-j15-68/html/pagination.php on line 129

Warning: Illegal string offset 'active' in /home/content/84/5782284/html/site/templates/siteground-j15-68/html/pagination.php on line 135

Warning: Illegal string offset 'active' in /home/content/84/5782284/html/site/templates/siteground-j15-68/html/pagination.php on line 129

Warning: Illegal string offset 'active' in /home/content/84/5782284/html/site/templates/siteground-j15-68/html/pagination.php on line 135
« StartPrev1234567

8

910NextEnd »


Page 8 of 51