By Jason Bruno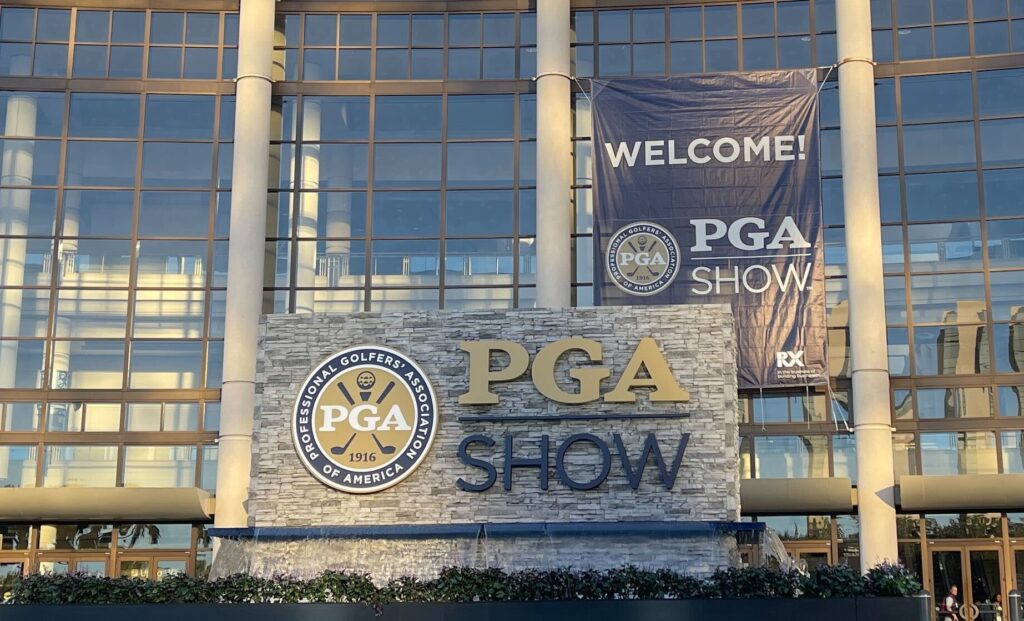 Don't call it a comeback, well actually that might be the correct phrase to use when describing the 2023 PGA Merchandise Show. Following two years of global interruptions with the Covid-19 pandemic, 30,000 industry professionals – including 7,000 PGA, LPGA and international PGA Professionals, 800 media members and more than 800 companies turned out at the Orange County Convention Center for the 70th PGA Merchandise Show in Orlando, Florida, Jan. 24-27, 2023. It felt normal again, as the $84 billion golf industry continues to trend upward in just about every metric.
PGA of America CEO Seth Waugh discussed what it meant to have the PGA Show back, "I can tell you this is a huge bull market in golf," said Waugh 70th edition at the Orange County Convention Center on January 25 in Orlando. "This reminds me of the energy and enthusiasm of a busy trading day. It is reflective of the (golf) industry, basically booming. We played defense for a couple of years during the pandemic, but we're on the verge of being all the way back now. If the PGA Show is a barometer, 2023 is going to be a great year for golf."
After a couple of days of pre-show golf festivities in the Orlando area, we officially started the working portion (if you will) at Demo Day at Orange County National on Tuesday 1/24, where we sampled a few new drivers, and tested the impressive new Toptracer range technology. The show itself kicked off Wednesday morning a few miles down the road at the convention center where we visited with dozens of companies over two days (the show ends early on Friday these days, so we opted to spend our Mandatory Golf Friday at Winter Park 9).
Here are our Best New Products from the 2023 PGA Merchandise Show:
Equipment – Golf Balls / Clubs
Titleist ProV1 / ProV1x
There's no ignoring the industry leader. When Titleist's rolls out the latest evolution of their ProV1 models, the collective of golfers worldwide is paying attention. Although both models offer long distance, drop n stop approach game performance and soft-feeling short game finesse, the two do have some important subtle differences.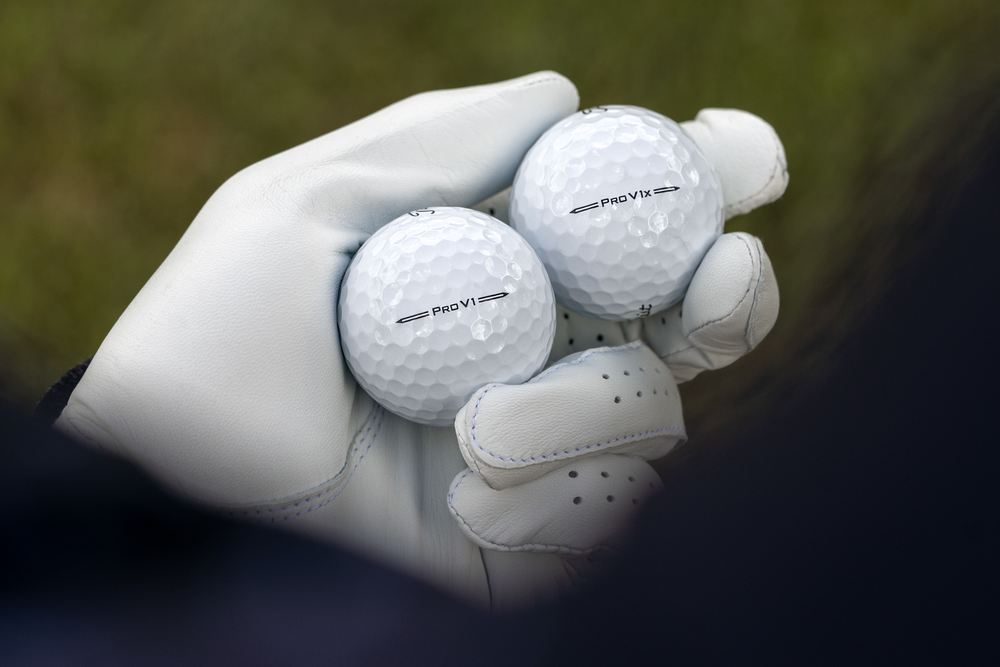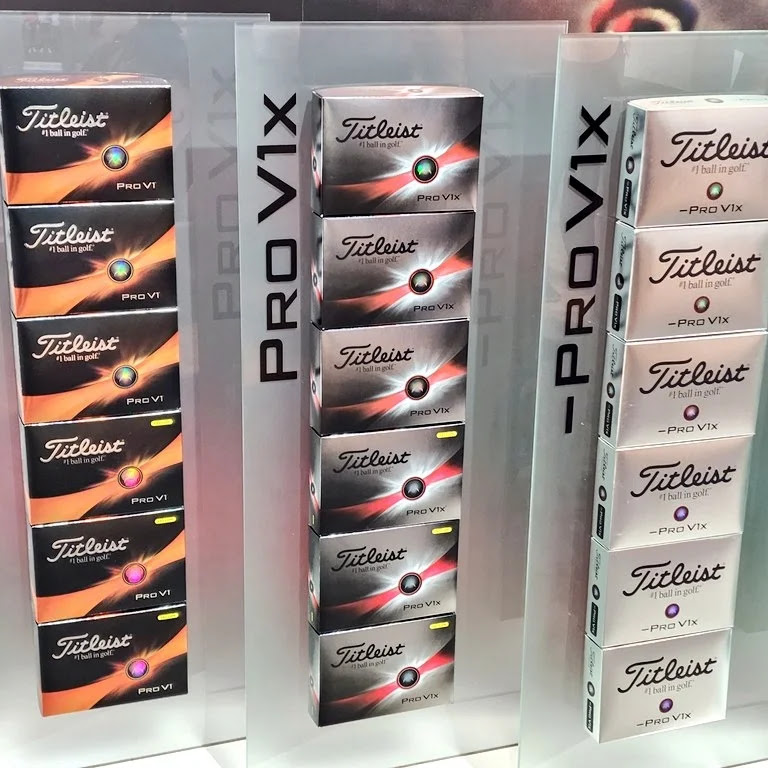 Titleist 2023 Pro V1 golf ball has 388 dimple cover, and it has a 3-layer construction (urethane cover, casing layer and core). The Pro V1 is built to have lower long-game spin and more penetrating ball flight, with a softer feel. Titleist 2023 Pro V1x golf ball has 348 dimples, and a 4-layer construction (urethane cover, casing layer, dual-core). The Pro V1x will offer slightly more spin in the long game and a higher flight, with a firmer feel than the Pro V1. Both golf balls are available in white (numbers 00, 1-99) and high optic yellow (numbers 1-4). Titleist ProV1 left dash also available at retail.
Available now, MSRP $54.99. https://www.titleist.com/
Titleist TSR Metals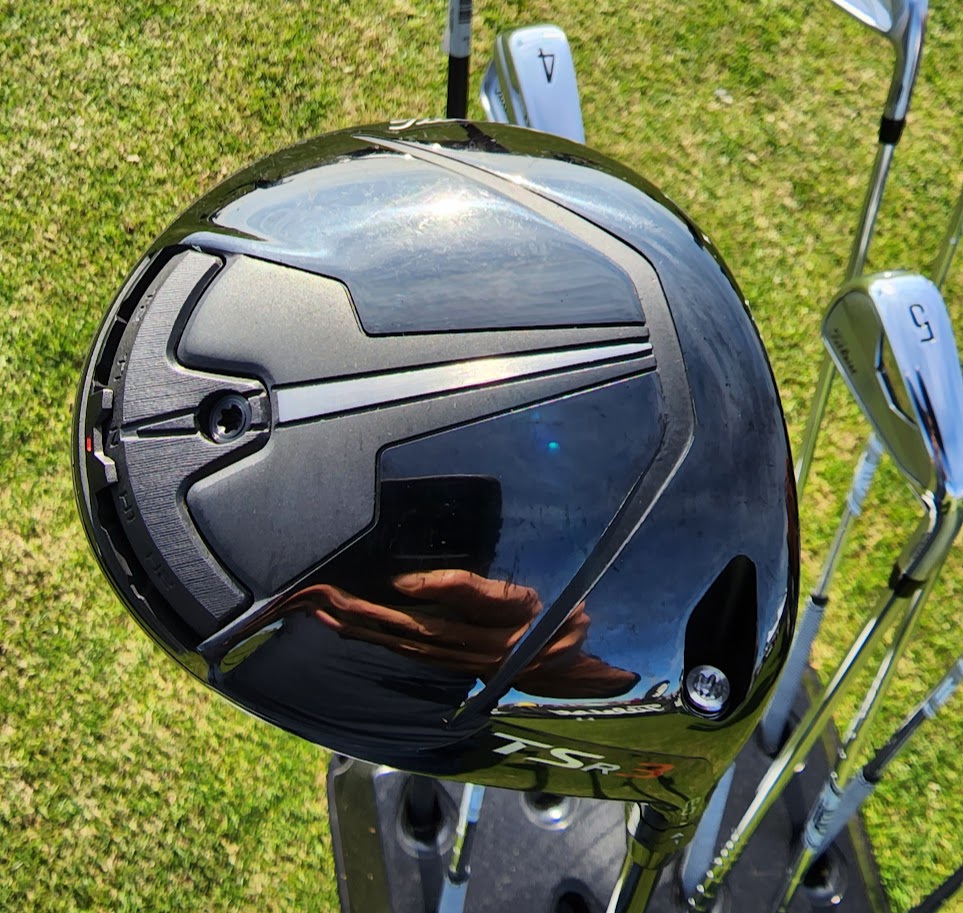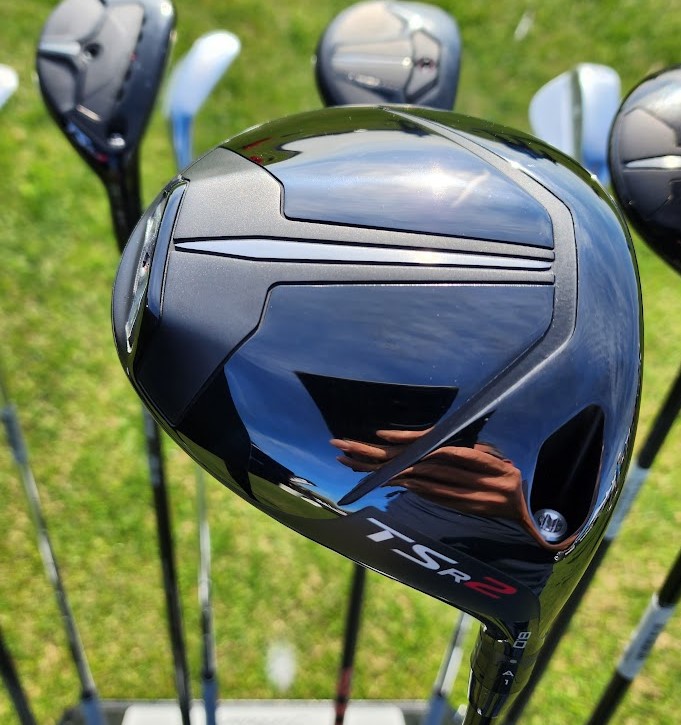 Although they didn't have the largest presentation on the show floor (that honor went to Callaway), it appeared from our vantage point that Titleist grabbed the blue ribbon among the titans displaying at the show. The new TSR line of drivers that has taken the professional world tours by storm, was likely a contributor for the vibe in the Achusnet booth. For the longest time Titleist was been known for their golf ball superiority and their forged irons, now it seems they've set their sights on dominating the driver and fairway category. TSR (specifically TSR3 pictured above right) is leading just about every recent bag count on the PGA & DP World Tour since its arrival in late last year. The TSR2 (pictured left) and TSR3 models cover the largest demographic of players, with TSR2 geared for max forgiveness for those players whose impact pattern is a bit scattered on the face; while the TSR3, targets players with more consistent center face impact and desire movable weight technology to influence shotshape; TSR4 focuses on the lowest spin and a more compact shape and will fit a smaller group of high-speed/high-spin players. TSR gets high marks in ball speed performance, aesthetics, and sound/feel. Available in a variety of shaft choices – MSRP $599 https://www.titleist.com/
Vokey T-Grind Wedges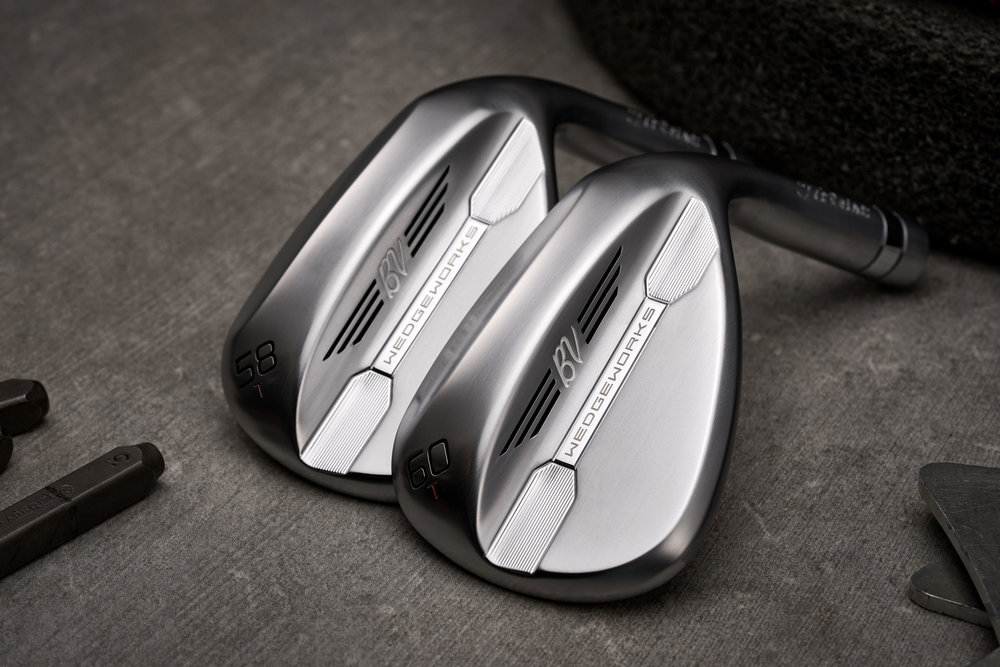 Titleist introduced their new T Grind at the show, designed for great hands and a vivid short-game imagination. Available in 58º and 60º lofts – ideal for a shallow angle of attack in firm conditions, with low bounce and a narrow crescent surface. Compared to Vokey's L grind, it has a wider back flange which allows for lower measured bounce.
Jordan Spieth, Justin Thomas, Cam Smith, Will Zalatoris, Cameron Young and Webb Simpson have all recently trusted the T Grind in their lob wedge setups. Available June 8th, 2023 MSRP $225 https://www.titleist.com/
COBRA AEROJET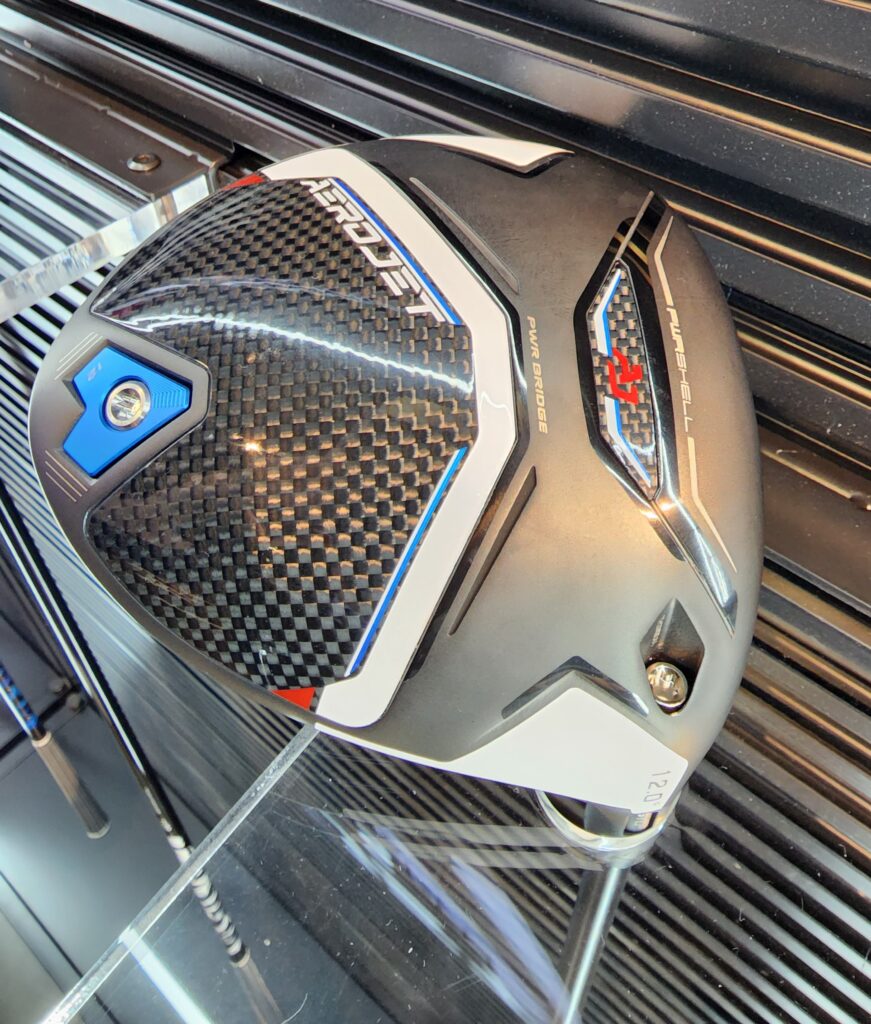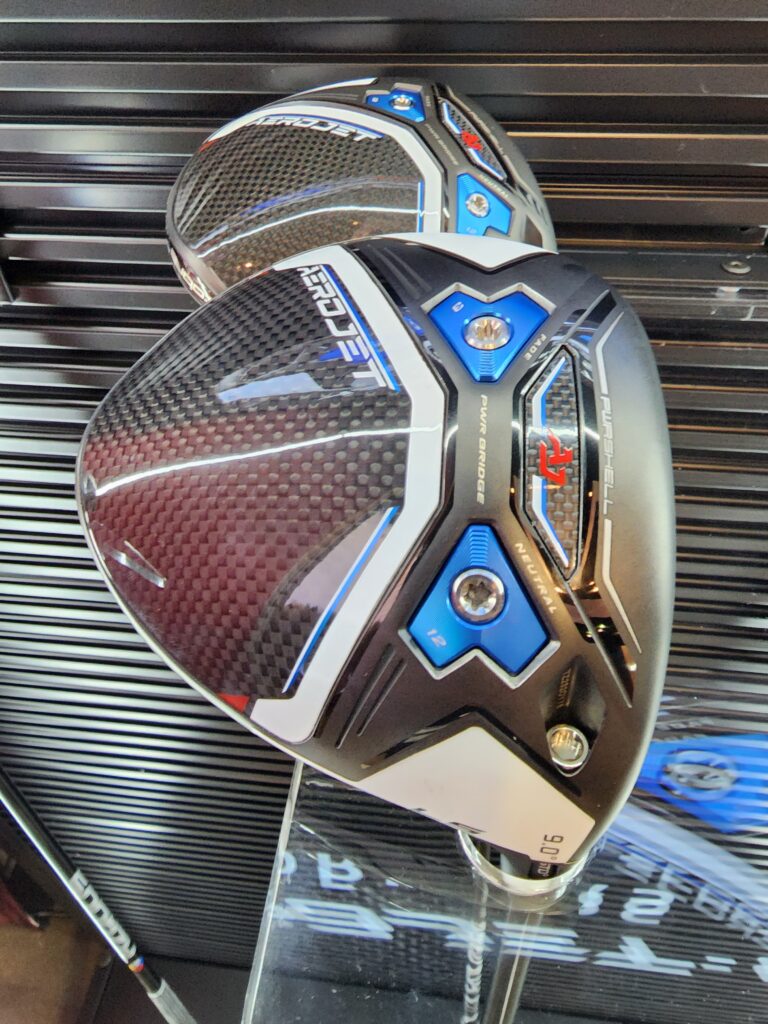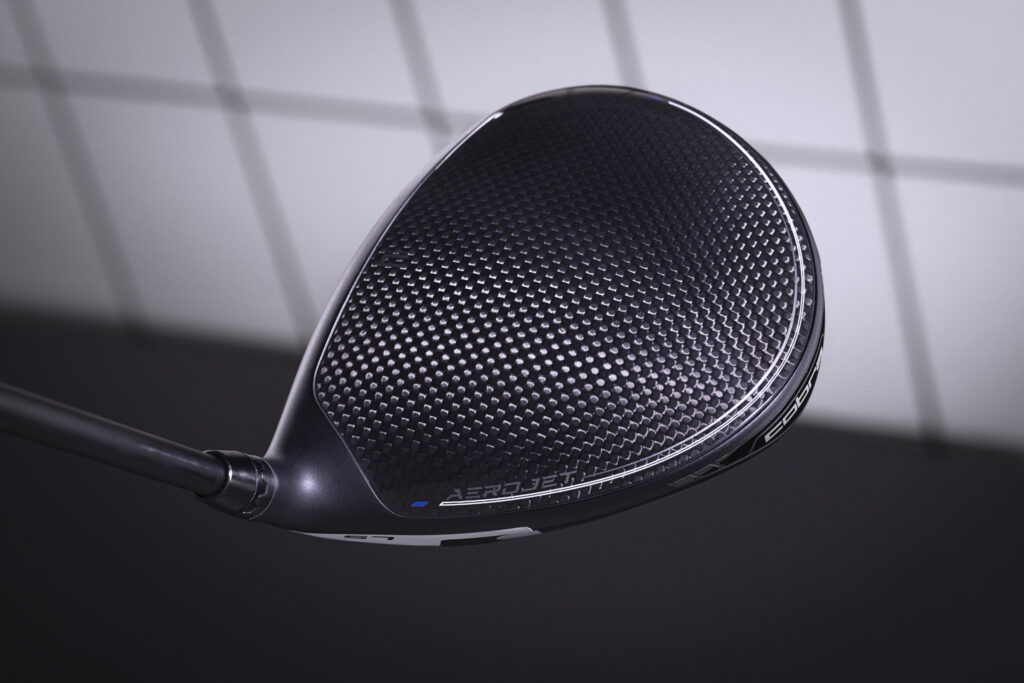 Last year's Cobra LTDx LS was among the best-sounding and performing drivers of '22. Can T.O, Yags, and the R&D crew take it up another notch to continue what has been a helluva run the last few years? The all-new AEROJET line features a raised skirt, symmetrical shaping, and streamlined edges to give you the most speed possible thru the use of aerodynamic shaping improvements and more carbon in the construction. Performance is boosted via Cobra's PWRSHELL L-cup technology that maximizes launch and distance, while an A.I. designed H.O.T Face delivers more speed and efficient spin across the entire clubface. A cleaner look has been achieved by eliminating the milled face of the past few years. After some initial testing with the standard AEROJET at Demo Day, I'm convinced they've done it, but will look to confirm our first impression when we field test AEROJET on the course soon. Max model (not shown) is geared for higher ball flight and favors a slight draw bias.MSRP $549 https://www.cobragolf.com/
PING G430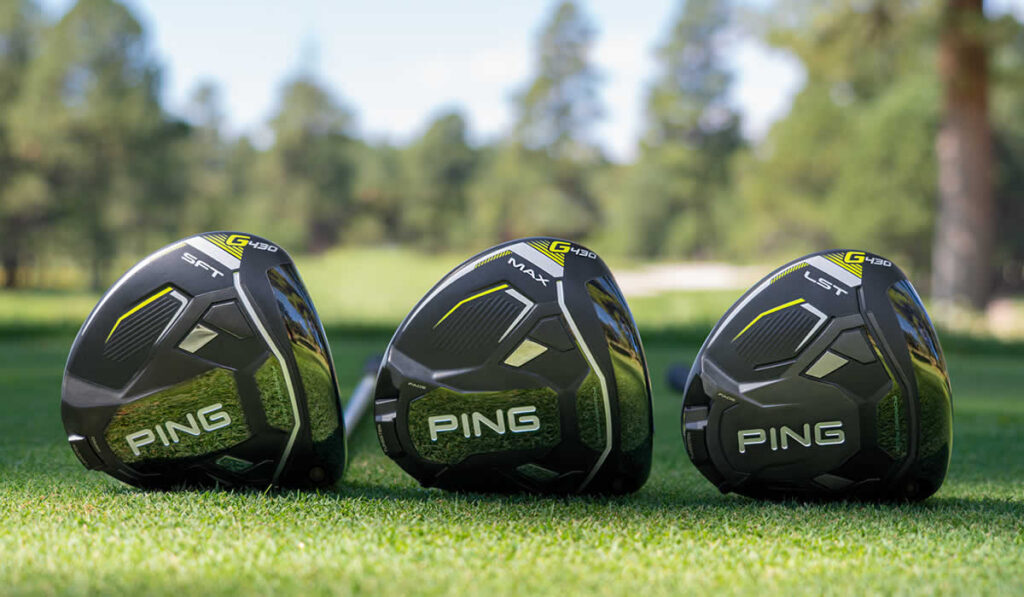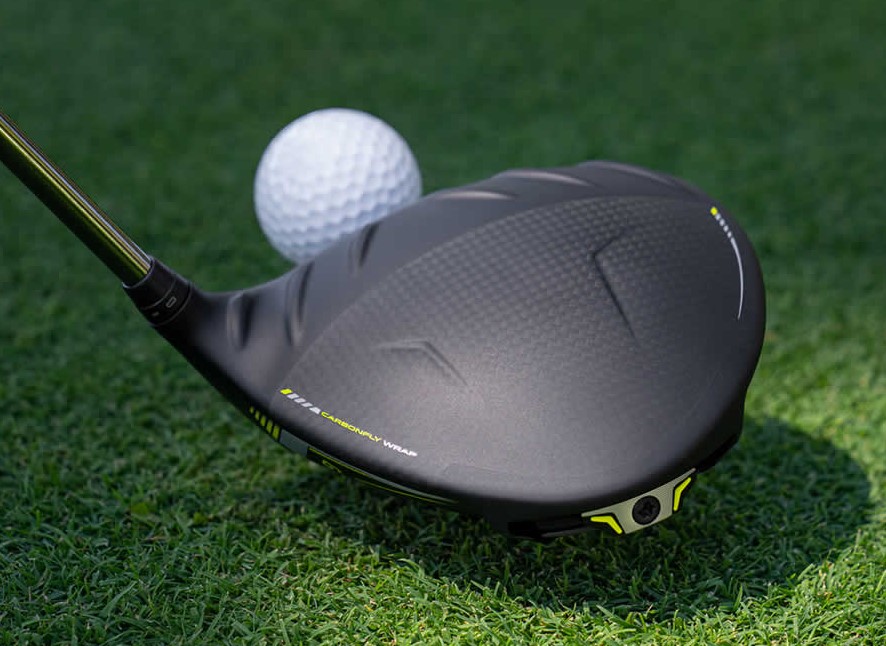 Ping's new G430 line comes in three different models: MAX for the ultimate in forgiveness, LST for low spin and SFT for straight flight. A slightly shallower profile head allowed the engineers to implement the thinnest face Ping has ever had in a driver – this along with a few other optimization factors like CG, face curvature and a new carbon fly wrap on the LST model have yielded their fastest ball speeds to date (just over 1+ mph faster than the previous model, every little bit counts). Ping also claims the G430 has a much quieter and pleasing sound/feel than prior generations.
MSRP $549 https://ping.com/en-us/
SRIXON/CLEVELAND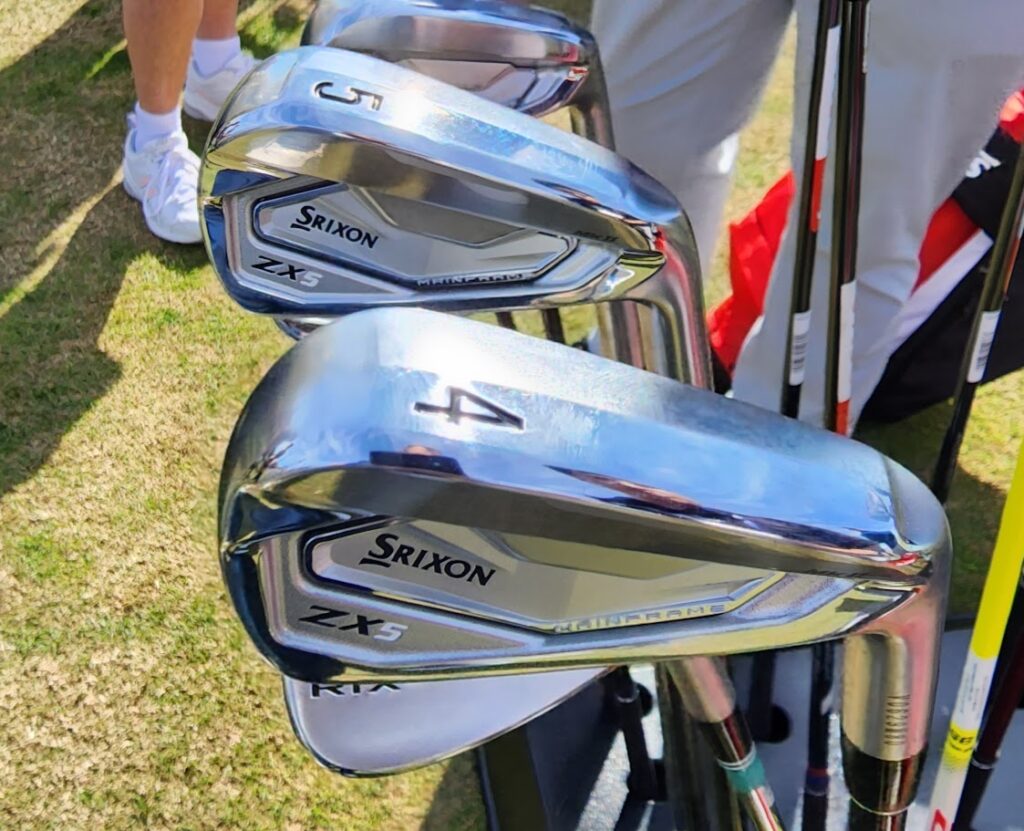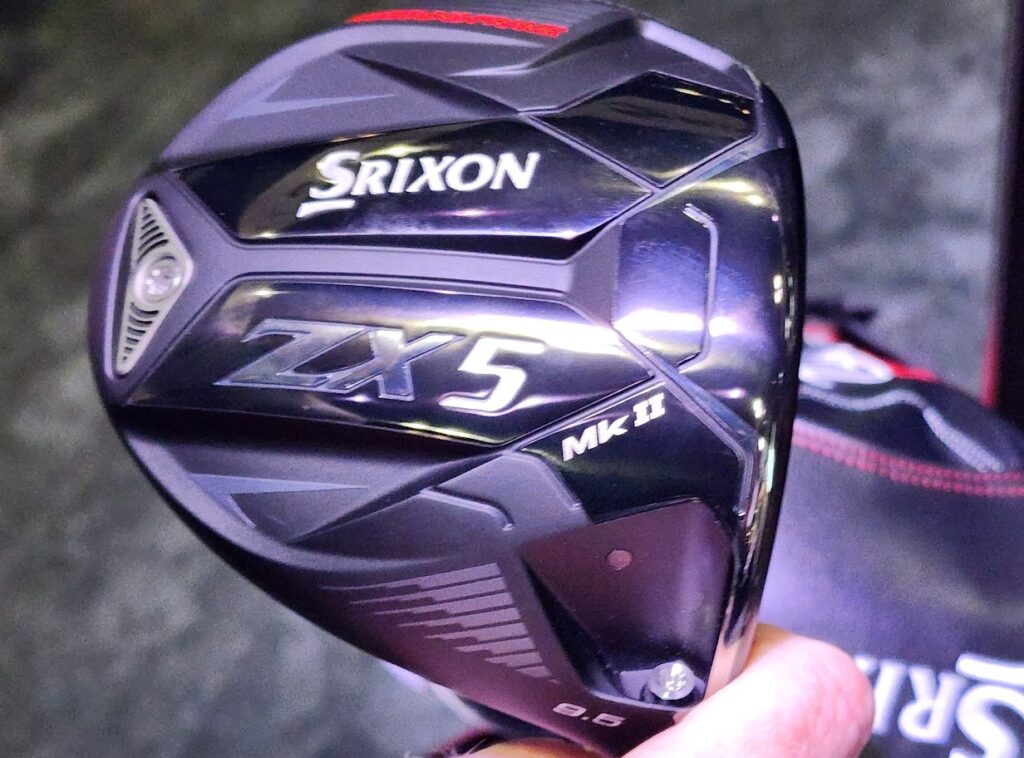 The Srixon/Cleveland brand came in hot to the show in '23 – The new ZX5/ZX7 MKII model drivers were unveiled, the ZX5 is the more forgiving shape head that comes in two models, standard (weight back) and low spin (weight forward), ZX7 is a slightly smaller low spin head geared towards accomplished players who prefer to work the ball. Stock shafts are HZRDUS Smoke Red. $499
Srixon is perhaps best known for its pure-feeling premium forged irons, and this year's ZX5 MKII irons fit right into that same top-shelf status. An ideal combo of great looks, power, and playability. A true players cavity back, featuring premium forged feel with advanced performance. Featuring a narrow topline with moderate sole width, blade size and offset. MSRP $171.42 per club. https://us.dunlopsports.com/srixon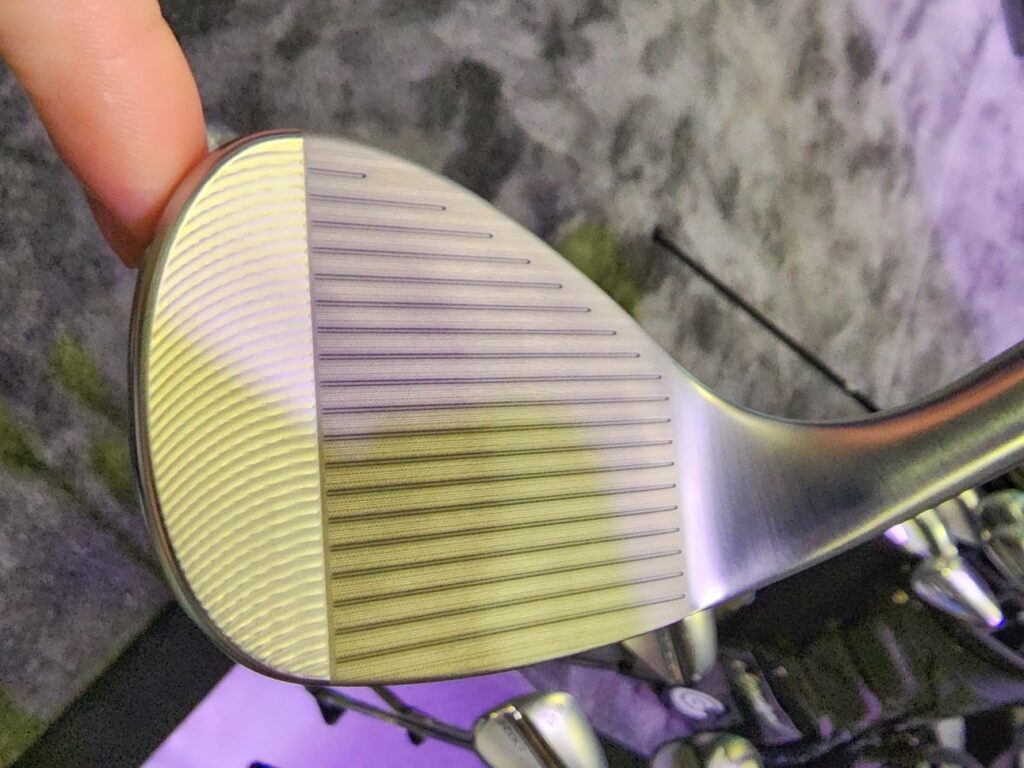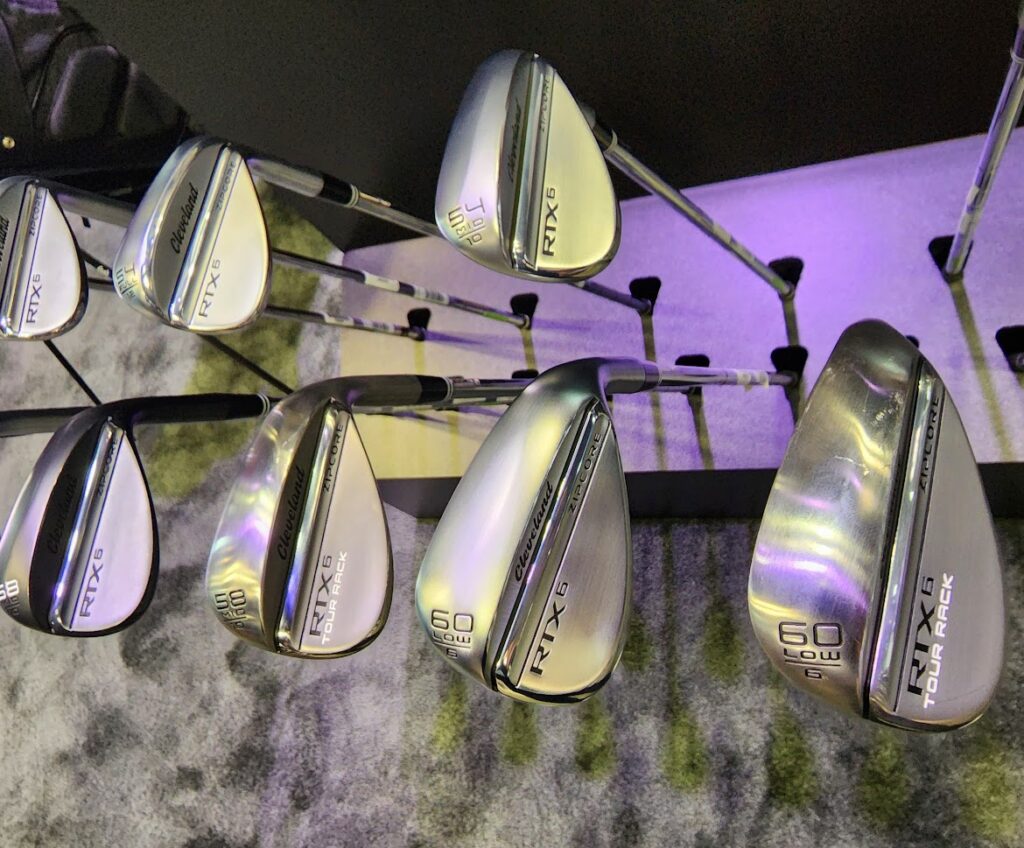 Cleveland's wedge heritage on tours around the world is legendary. The new RTX6 continues that legacy featuring a new HydraZip face, UltiZip grooves, and upgraded ZipCore tech, these wedges are designed to maximize spin in wet or dry conditions, and from anywhere around the green.. The blasted satin face reduces glare. MSRP $169.99
https://us.dunlopsports.com/cleveland-golf
MIZUNO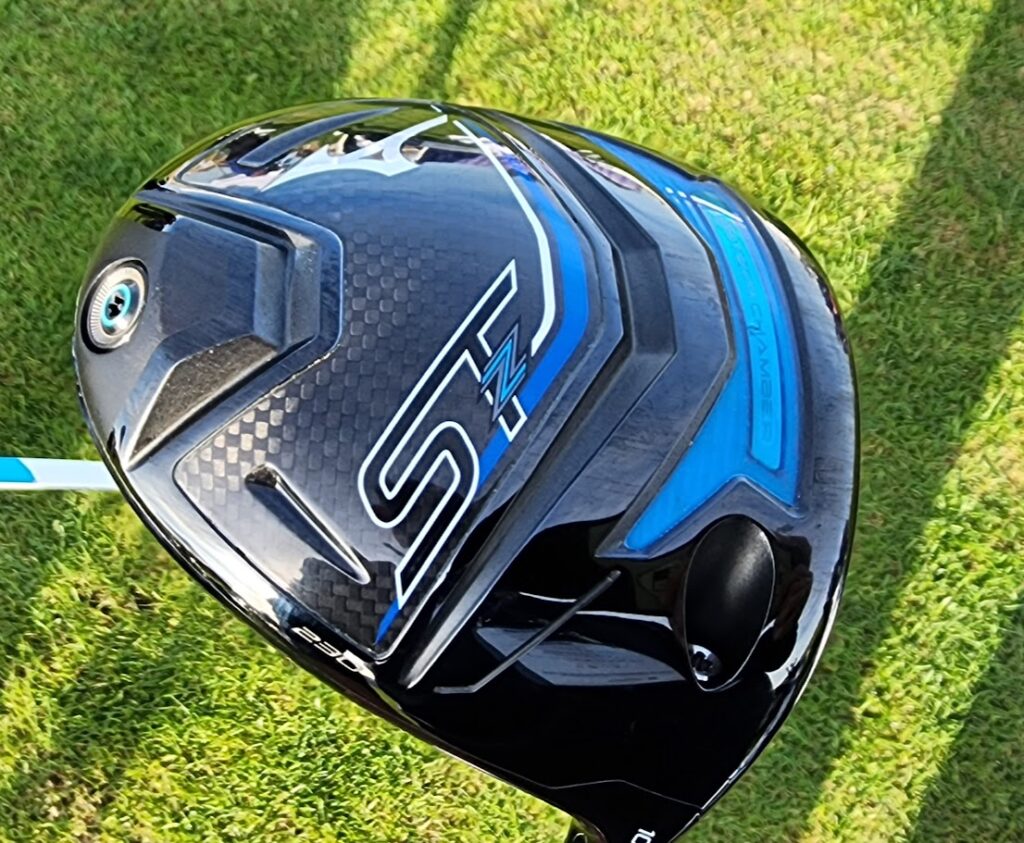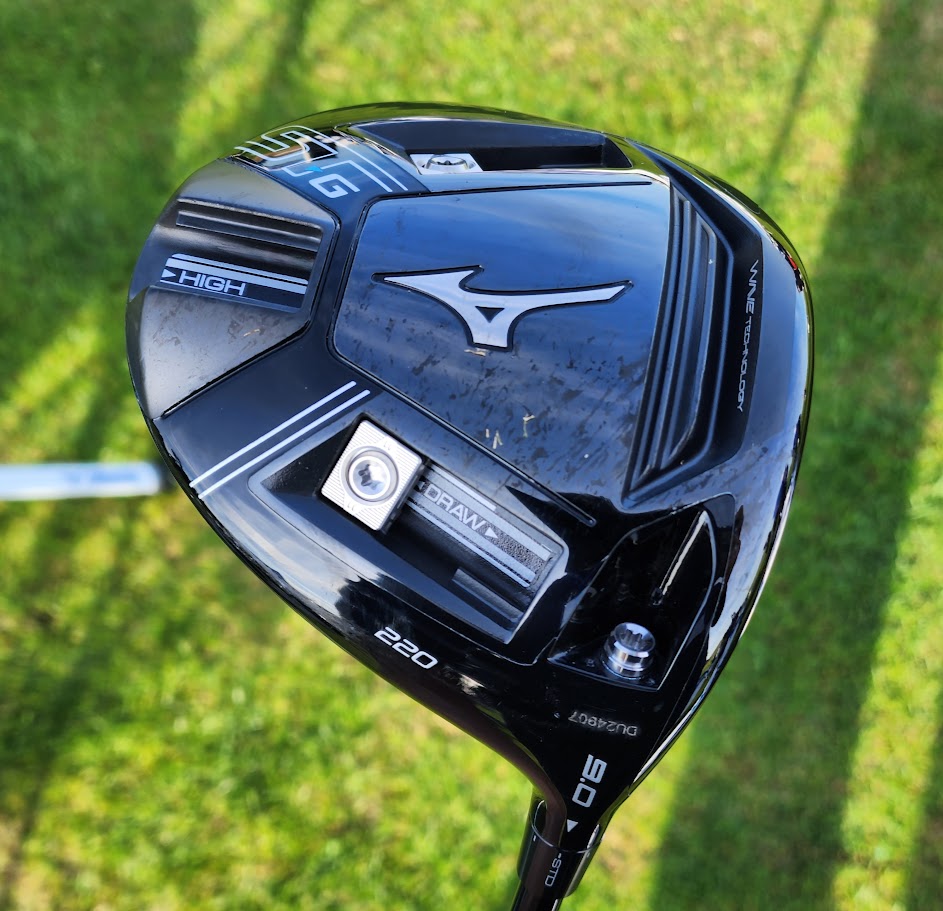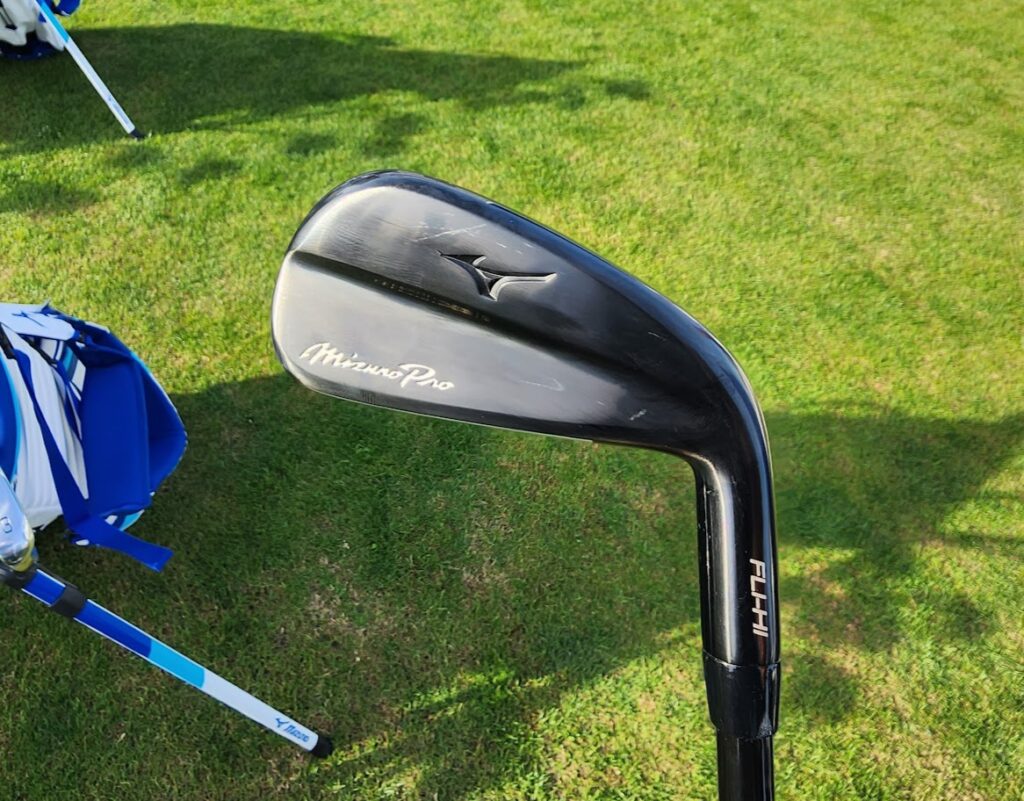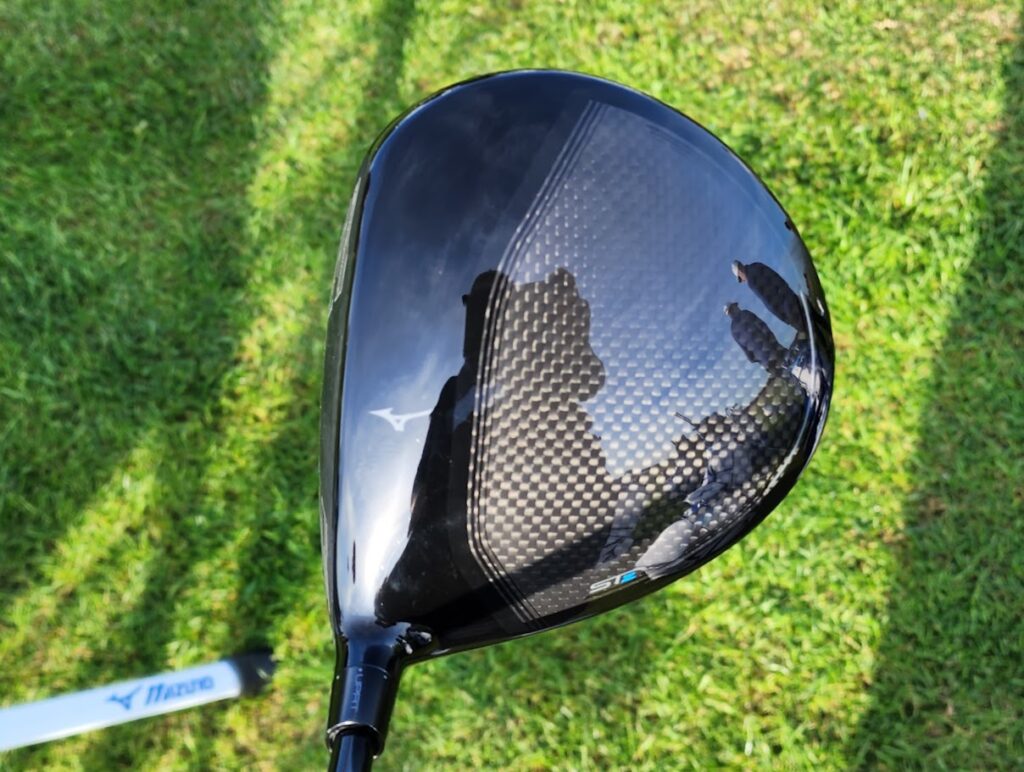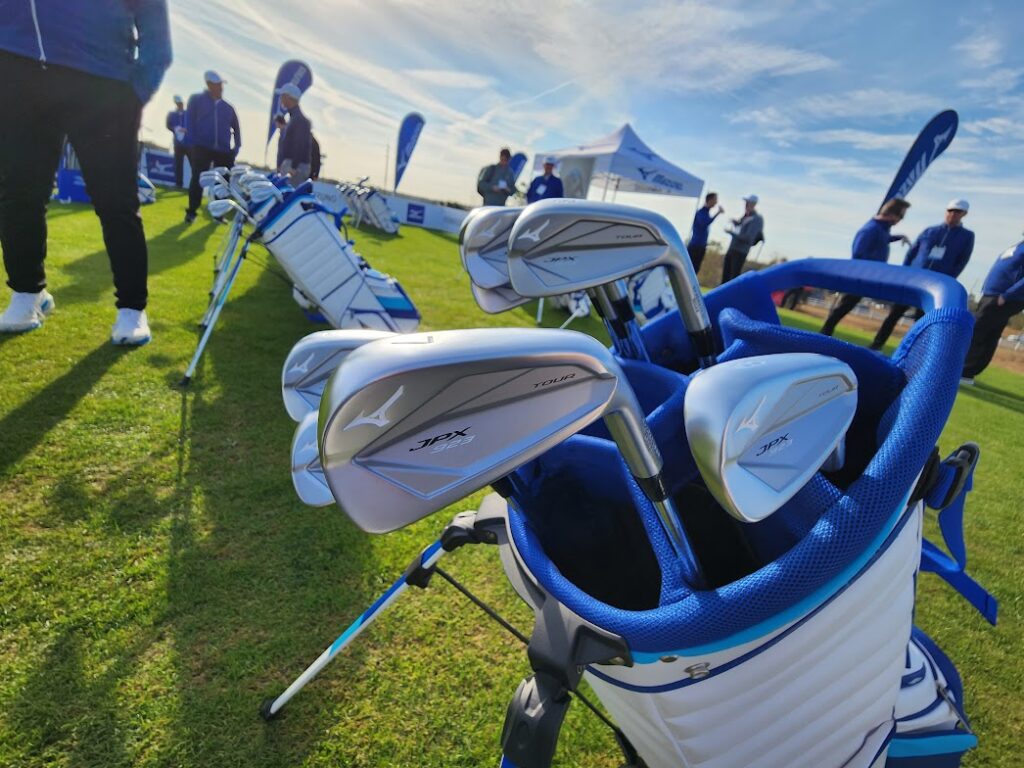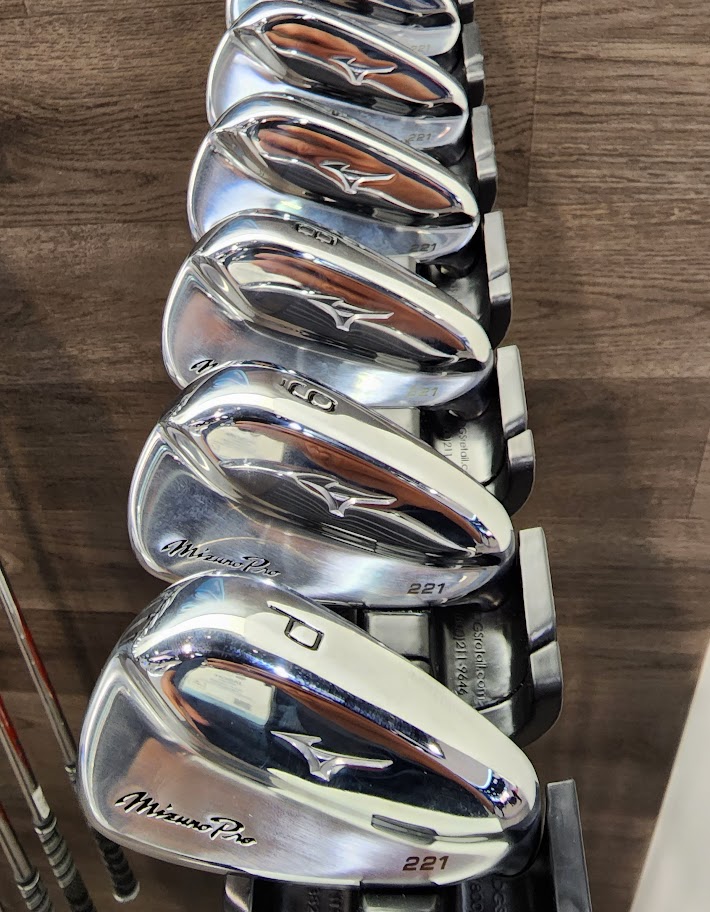 Mizuno was another that impressed and usually does at the show each year. Their new ST230 woods feature Mizuno's CORTECH Chamber that encases a stainless steel weight with elastomeric TPU – taking stress from the clubface and creating an additional energy source. At the same time locating weight closer to the clubface to reduce spin rates. While contributing to a more solid, powerful sensation at impact.
Their new Fli-Hi utility iron is actually designed to be played with a Hybrid shaft. The Pro Fli-Hi has a longer head length, a little extra offset and a wider sole than the Mizuno Pro 225 long irons – featuring a Maraging MAS1C face for faster ball speeds.
According to Mizuno's Chris Voshall, "The JPX 923 irons are the most played Mizuno iron on tour, and the new V-Chassis enables a thinner topline engineered via our 'Harmonic Impact Technology' project to create muscleback type vibrations and feel from a cavity design. Prior models required a slightly thicker topline to maintain feel.
Mizuno calls their 221 forged irons the "Ultimate Muscleback", and they have been the sexiest-looking sticks at the show. Grain flow forged in Hiroshima, Japan, with a soft copper underlay for a uniquely satisfying Mizuno sensation at impact. https://mizunogolf.com/us/
Q GOLF – The Adjustable Golf Club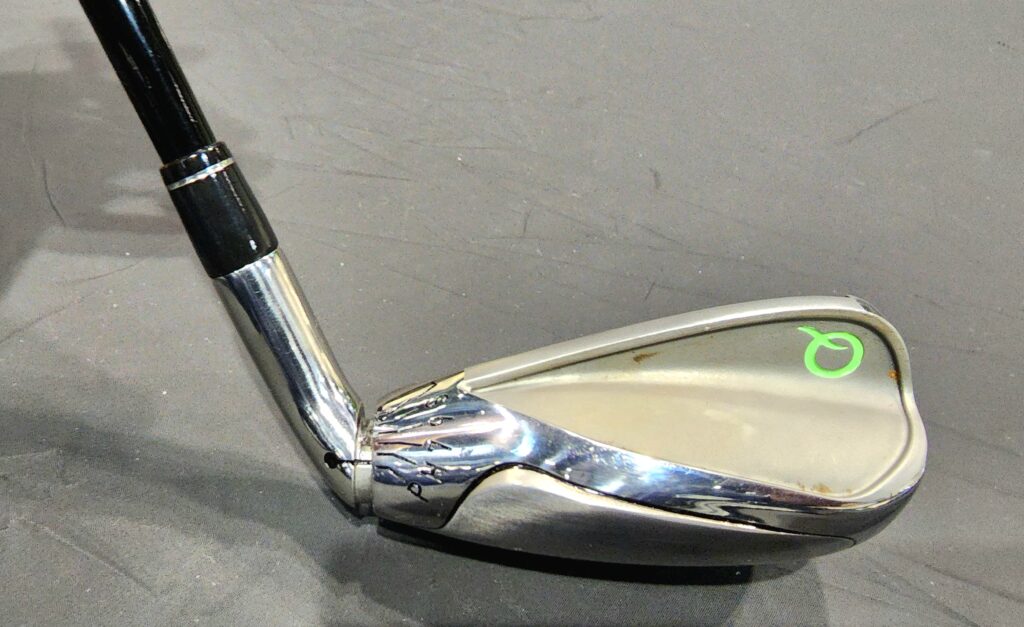 Chalk this one up to the "Outside the box" crowd, Q is an alternative to the norm and likely won't be popular among traditionalists. Imagine playing your favorite short course like The Cradle, Palm Beach Par 3 or even one with longer holes like Winter Park 9 with only one club? Yes, the Q Golf Club can go from putter loft (5 degrees) to Lob Wedge loft (64 degrees) in just seconds. Q is great for:
9 holes with friends
A leisurely stroll in the evening with just a club or two in hand
Par 3 courses
Playing a new course while on vacation
Taken on military deployment
Speedgolf!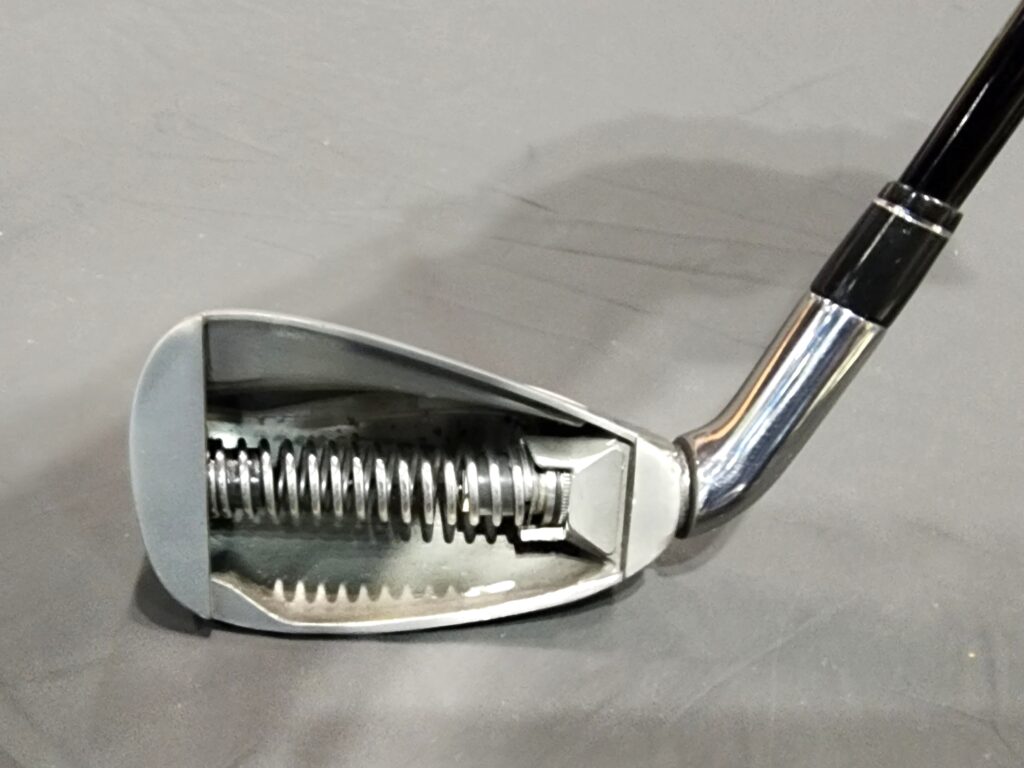 Q has an internal spring-loaded mechanism that allows the head to change lofts by simply pushing in towards the hosel to unlock it. Then simply turn the head to the desired loft. Golf was founded by Simon Moore, a former optometrist, blacksmith, and roofing company owner, based in New Zealand. Most recently, Simon was the founder of the golf technology company, Puku, which created and sold head adjustment technology used in the Nike Covert drivers and fairway woods. According to Simon, the Q team has designed clubs for Titleist, Nike, Taylormade, and other top brands.
Truth is, we didn't have an appointment to see the product, we bumped into Simon while having lunch in the common area, and now here's Q Golf in our "Best New Products" feature.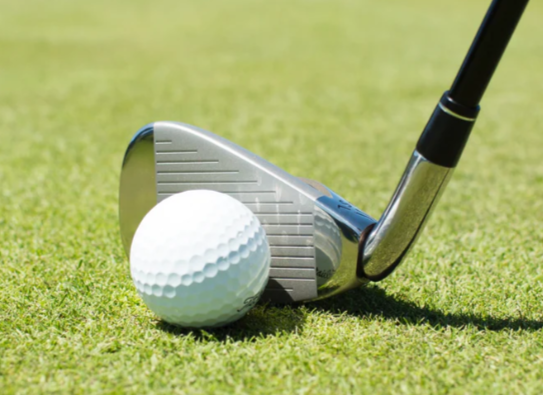 Loft specs:
| | |
| --- | --- |
| Putter | 5° |
| Stinger | 11° |
| Hybrid | 17° |
| 5 Iron | 23° |
| 7 Iron | 29° |
| 8 Iron | 35° |
| 9 Iron | 41° |
| Pitching Wedge | 47° |
| Sand Wedge | 53° |
| 58 Lob Wedge | 58° |
| 64 Lob Wedge | 64° |
Q is sold in two forms: complete club $399 (with hybrid length shaft) or head only $299. https://q.golf/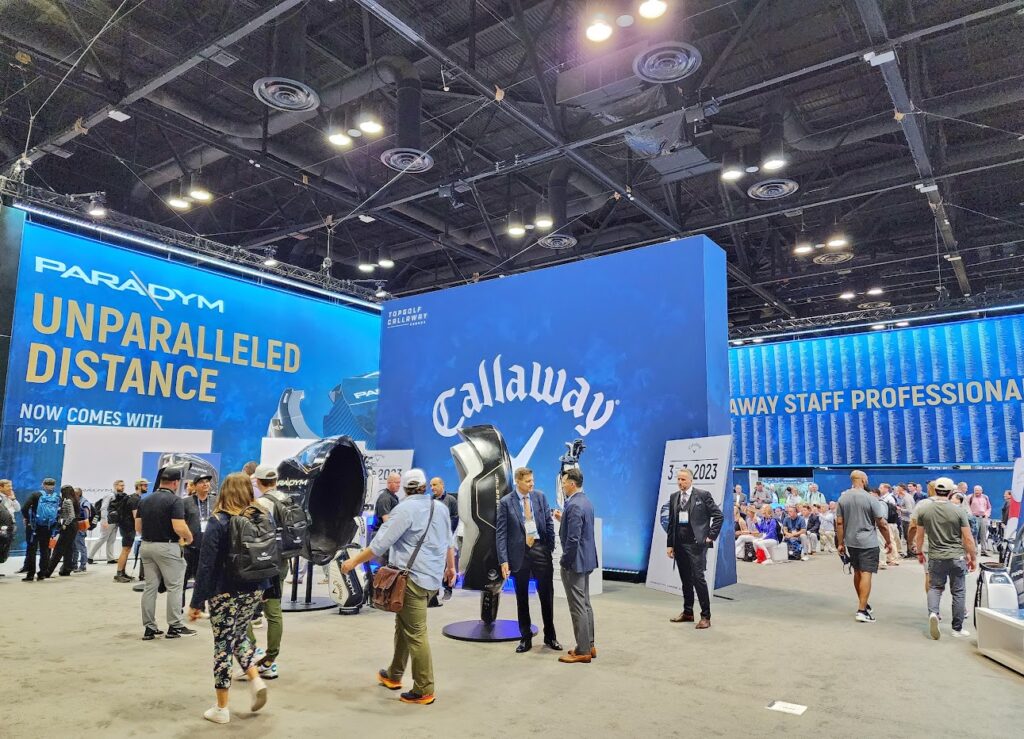 *For those wondering about TaylorMade and Callaway – TM was not present at the show again this year, and we weren't able to work out a mutual timeslot to visit the Callaway booth to see the new Paradym line. We hope to reconnect with them in a week or so in relation to the new product line. Stay tuned.
Footwear
FOOTJOY – HYPERFLEX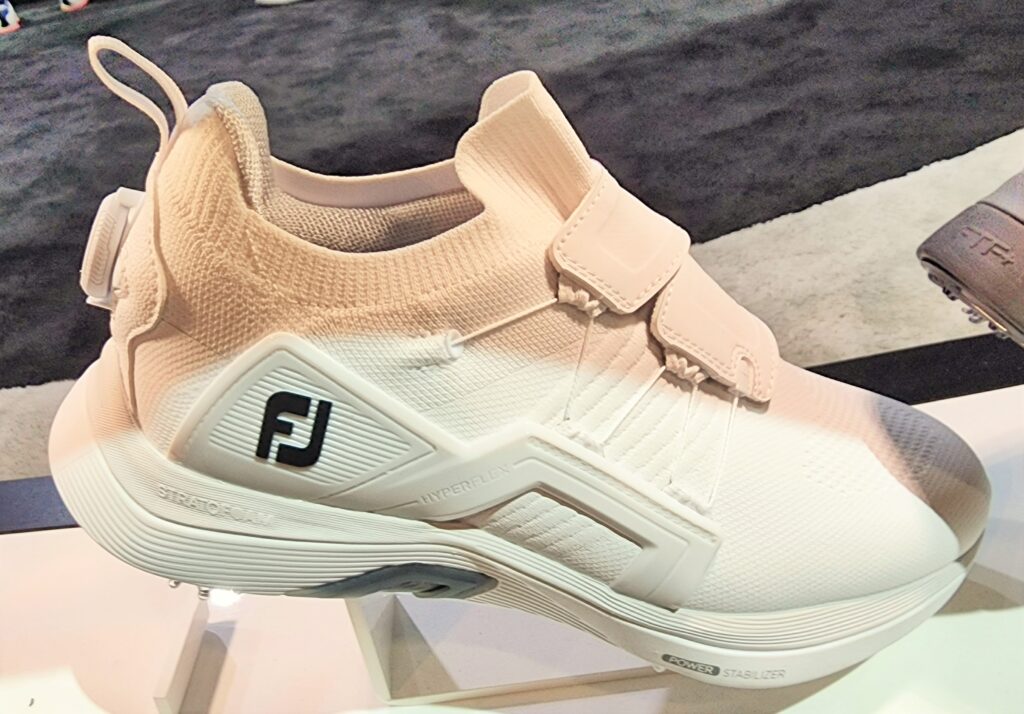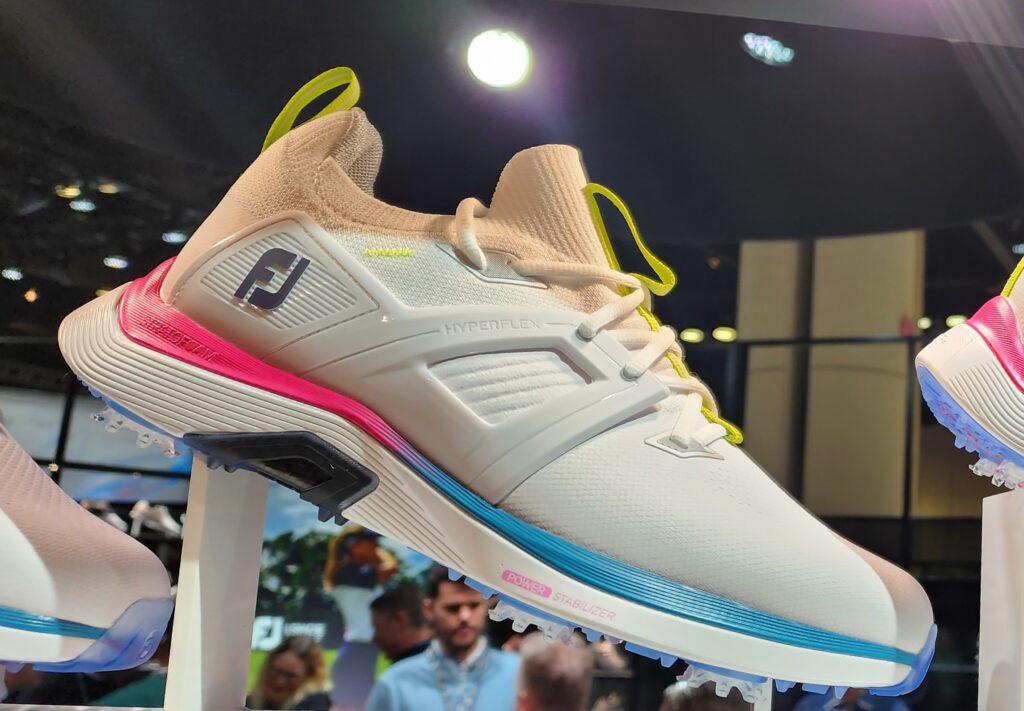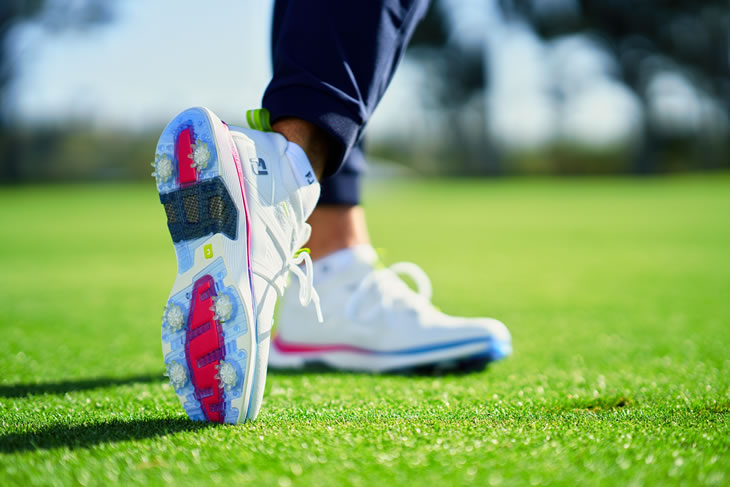 Footjoy's new Hyperflex makes a bold move in 2023, although previous year's model was a retail success, better players found the shoe mega comfortable, but lacked torsional stability. The goal was to get the performance to match the comfort. The first element was to fortify the structure and to also offer a tour-ready iteration that includes a carbon-fiber power plate in the sole. The Power Stabiliser outsole creates a secure foundation by harnessing any lateral movement. The new Hyperflex also have ThermoPlastic saddle straps that provide medial and lateral support. Early reports are that Rafa Cabrera-Bello and Sahith Theegala are already knocking down flagsticks with these on tour. Hyperflex available March 2023. https://www.footjoy.com/
PAYNTR – X 004 RS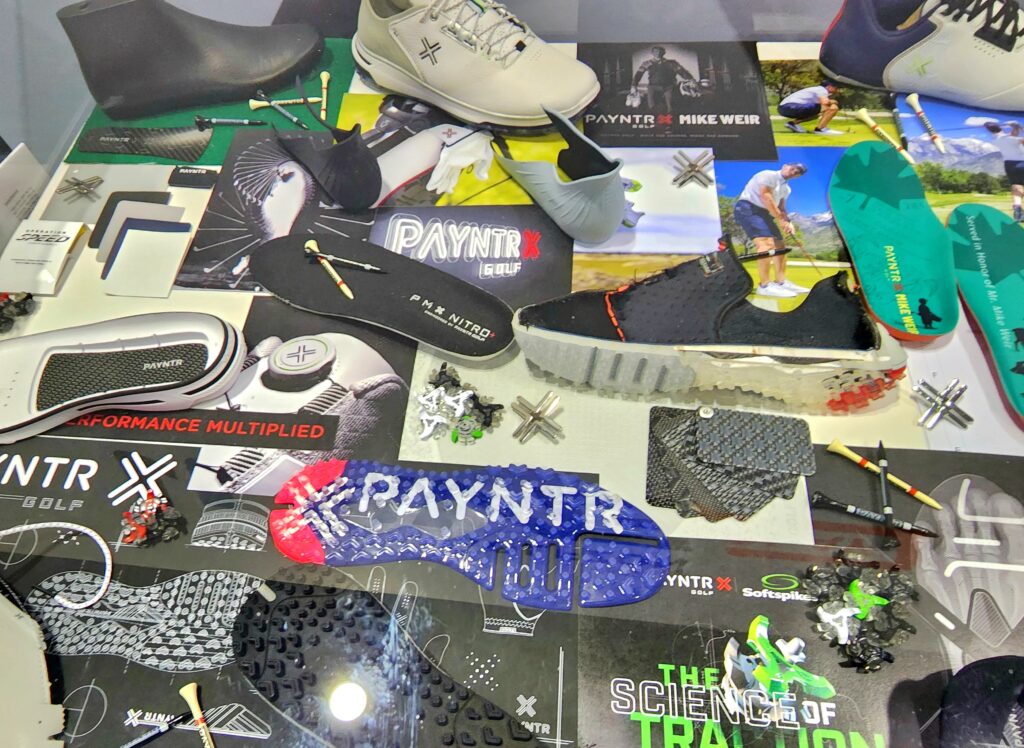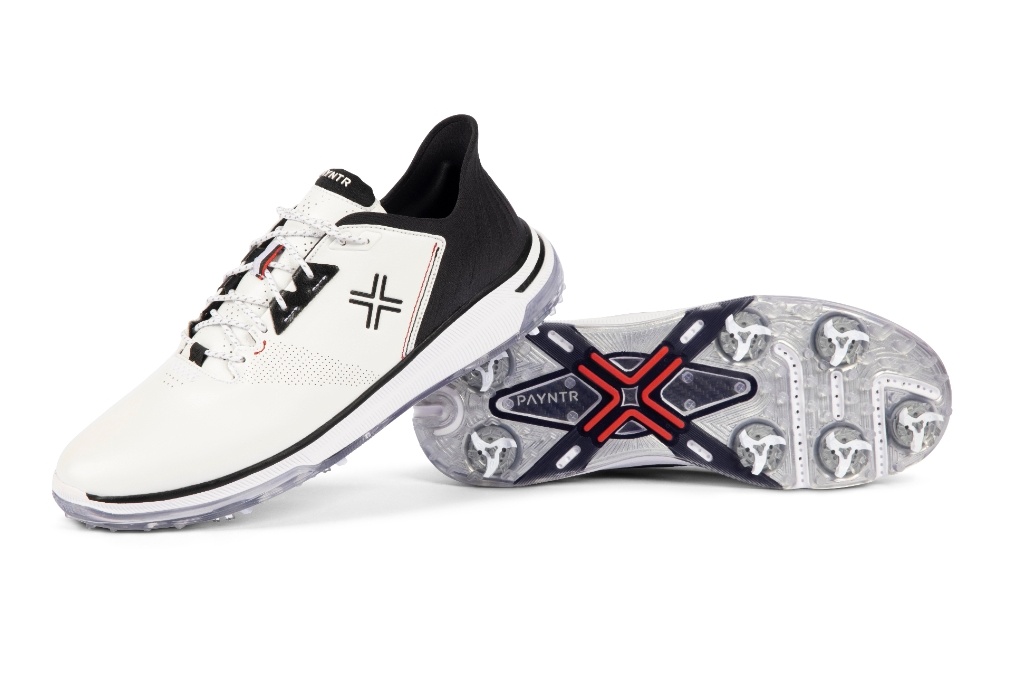 When Payntr arrived on the scene two years ago as a complete unknown, it would have been easy to dismiss them as just another wanna-be in an already crowded marketplace, but their entry product – the spikeless X 001 was so worthy, that a cult following sprouted almost immediately.
A conversation with Payntr's footwear creator Mike Glancy is always informative and this year's visit centered around the creation of their new X 004 RS model – Payntr's first venture into the spiked golf shoe market. Here are a few features of their new creation:
Payntr Golf's X 004 RS features
The first spiked golf shoe with a carbon propulsion plate for maximum responsiveness & speed through impact.
The first golf shoe with a blister free PMX-Fit heel and blister free warranty.
The first ventilated spiked golf shoe which allows perspiration to escape through the midsole & outsole for comfort in all playing conditions.
The first golf shoe on the market to feature Softspikes® Tour Flex Pro spikes.
MSRP – $200 https://www.payntrgolf.com/
PUMA – IGNITE ELEVATE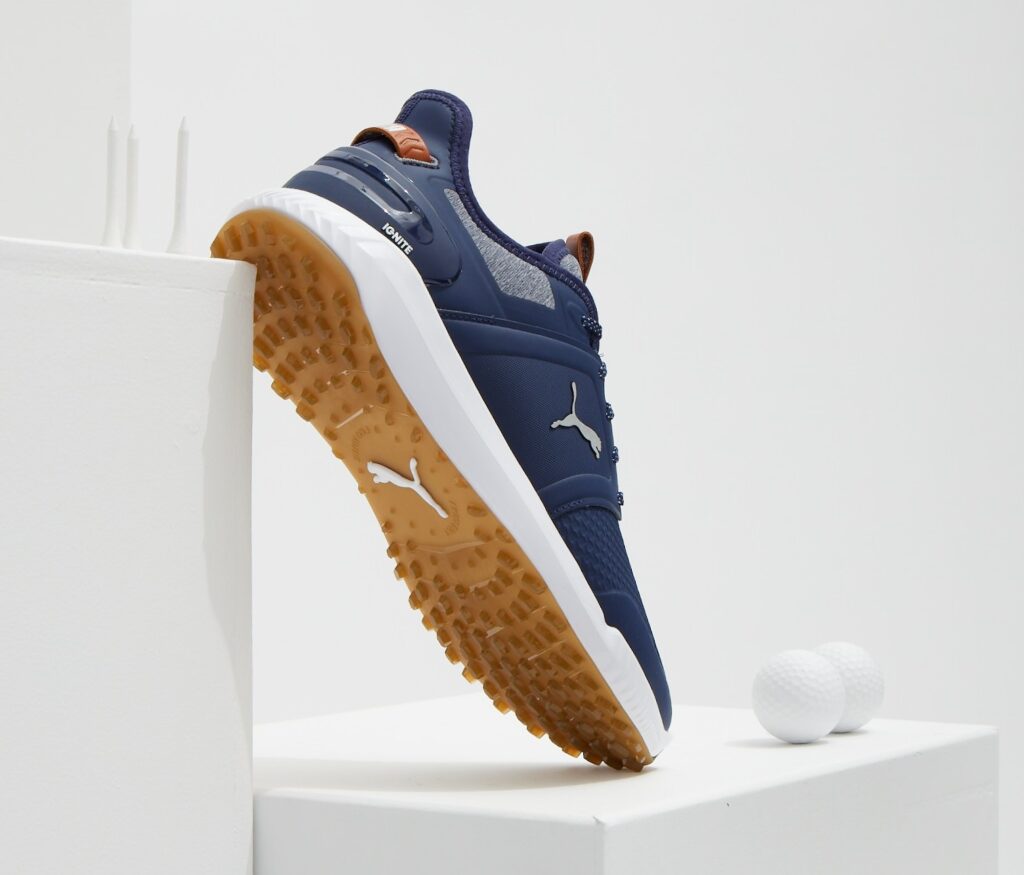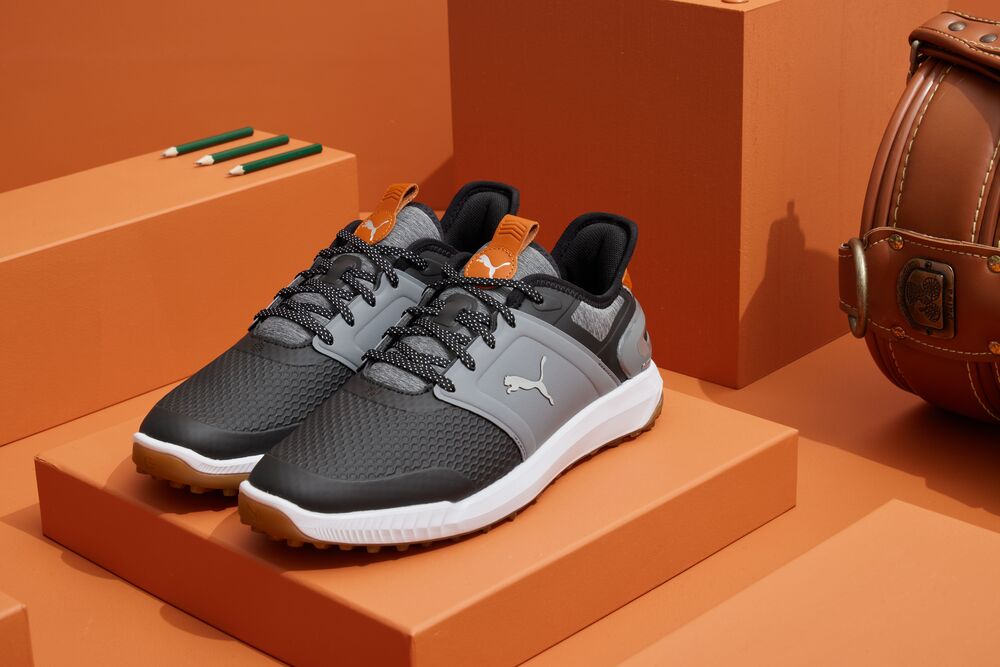 The PUMA launched their new spikeless offering at the show – IGNITE ELEVATE. "Our goal while designing and developing the IGNITE ELEVATE was to provide superior performance, comfort, and styling in a spikeless shoe," said Andrew Lawson, Senior PLM Footwear, Puma Golf. "The proven technologies we've applied to the design guarantees the new IGNITE ELEVATE will raise anyone's game."
The design team utilized IGNITE Foam in the midsole for comfort and energy return. Structure is provided by an EXOShell design that combines engineered mesh uppers with TPU Film fused underneath. PUMA's PWRSADDLE technology utilizes a super lightweight TPU saddle to provide further support and stability.

IGNITE ELEVATE shoes are available in 7 colorways in medium and wide widths and DISC models
in men's sizes 7-13, 14, 15 and come with a 1-year waterproof guarantee. Available now, MSRP $130 https://www.pumagolf.com/
TRUE LINKSWEAR – Lux Hybrid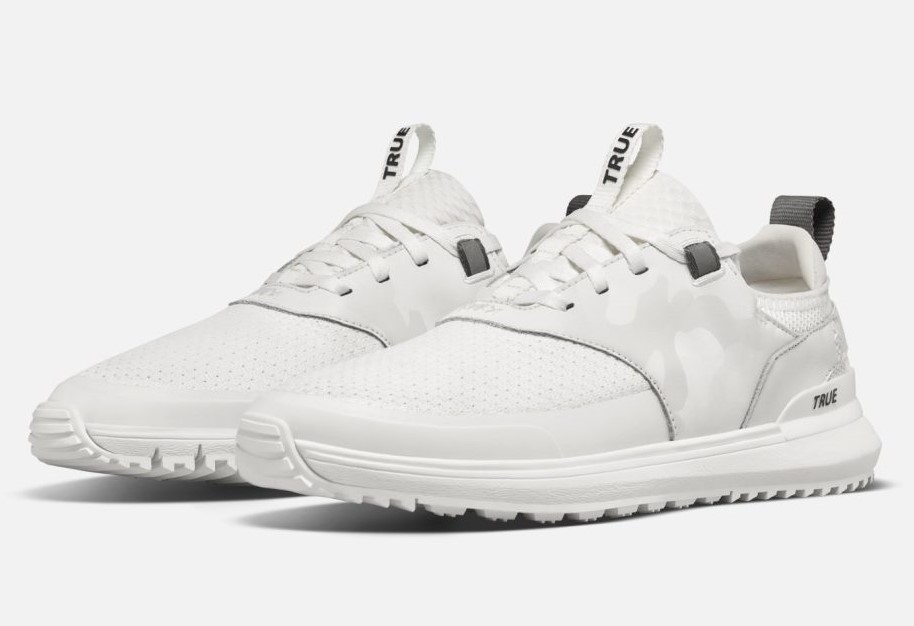 TRUE LInkswear loyalists will be geeked about their new LUX Hybrid, According to TRUE's Brandon Wallach, "our team took the modern performance and heritage design from the LUX Knit and elevated the aesthetic, fit, and function. A leather saddle was included for a premium aesthetic and supplemental midfoot stability." The LUX Hybrid also includes TRUE's new Achilles heel pad, its TPU heel stabilizer, and a high-retention elastic heel lock system for an elevated fit and feel. With updates to the midsole compound and insert, and improvements to the overall construction – the LUX Hybrid is TRUE's highest quality and most comfortable TOUR performance shoe yet.

The LUX Hybrid is available in three high visibility core colors, black, grey and white, and two limited heritage collection colors, admiral and cognac. Weighing 11.2 ounces (based on a men's size 9), the LUX Hybrid is offered in men's sizes 7-11.5, 12, 13, 14 and 15 with an MSRP of $195.
Coming soon the all-new KNIT III . . .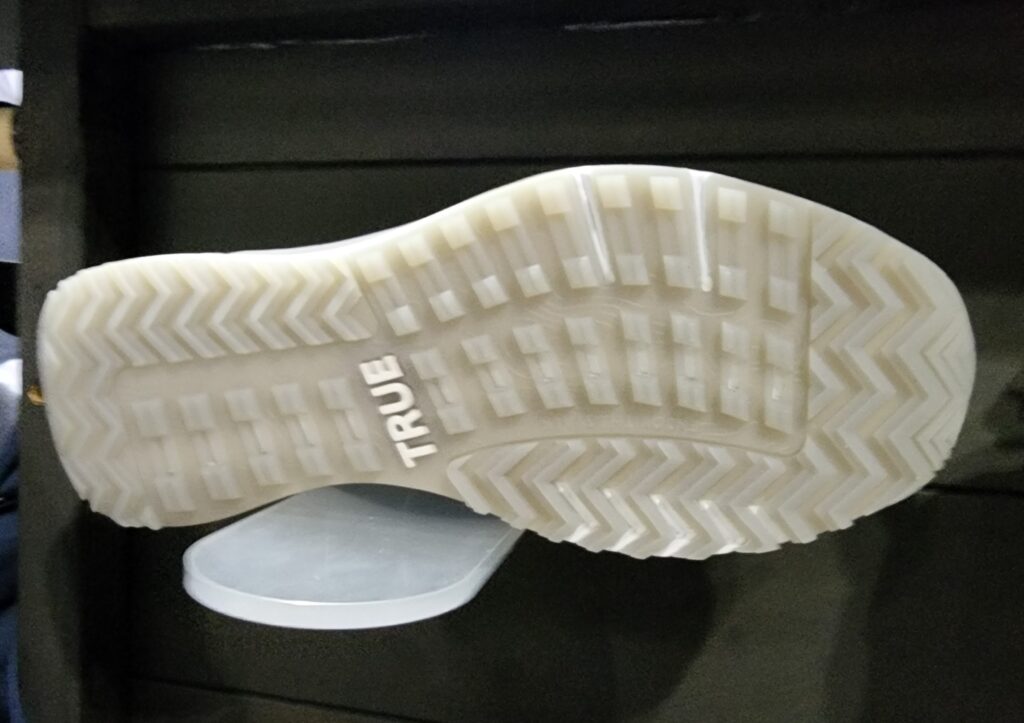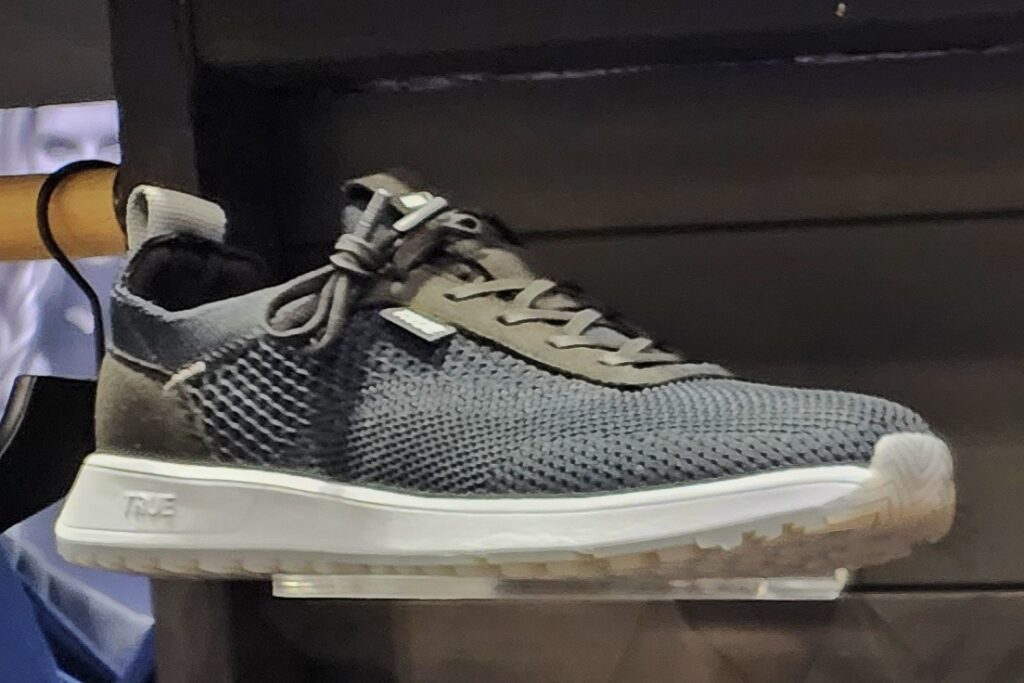 SKECHERS – Go Golf Elite 5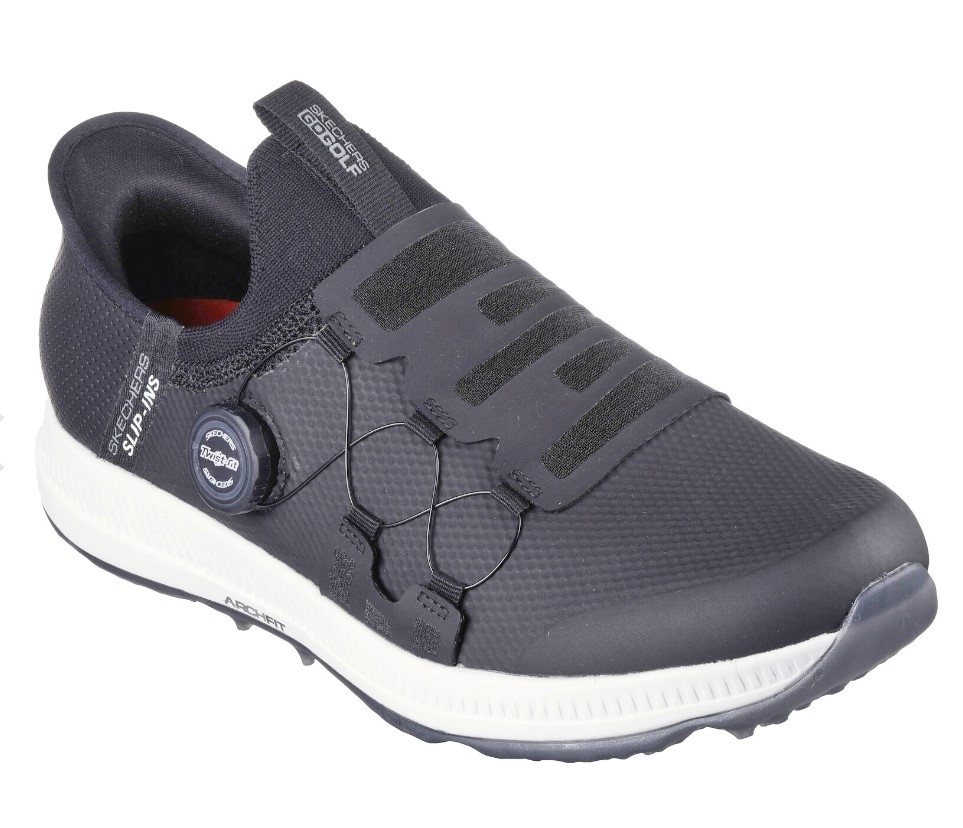 Skechers continues to gather momentum in the golf footwear space, and global victories recently by brand representatives Matthew Fitzpatrick and Brooke Henderson has only boosted the cause. Known primarily for comfort, Skechers has been a bit of an industry "sleeper" performance features into their latest models.
Skechers Slip-ins™ GO GOLF Elite 5 – Slip 'In. Designed with their exclusive Heel Pillow™. This waterproof golf shoe features a synthetic upper with a unique dial Twist Fit™ closure, removable Arch Fit® insole and a GRIPFLEX spikeless traction outsole. Available in black (two additional colorways available this spring – gray and white). MSRP – $130
https://www.skechers.com/skechers-slip-ins-go-golf-elite-5—slip-in/214066_BKW.html
ECCO – Hybrid Classic & Lydia Ko inspired W Golf Biom G5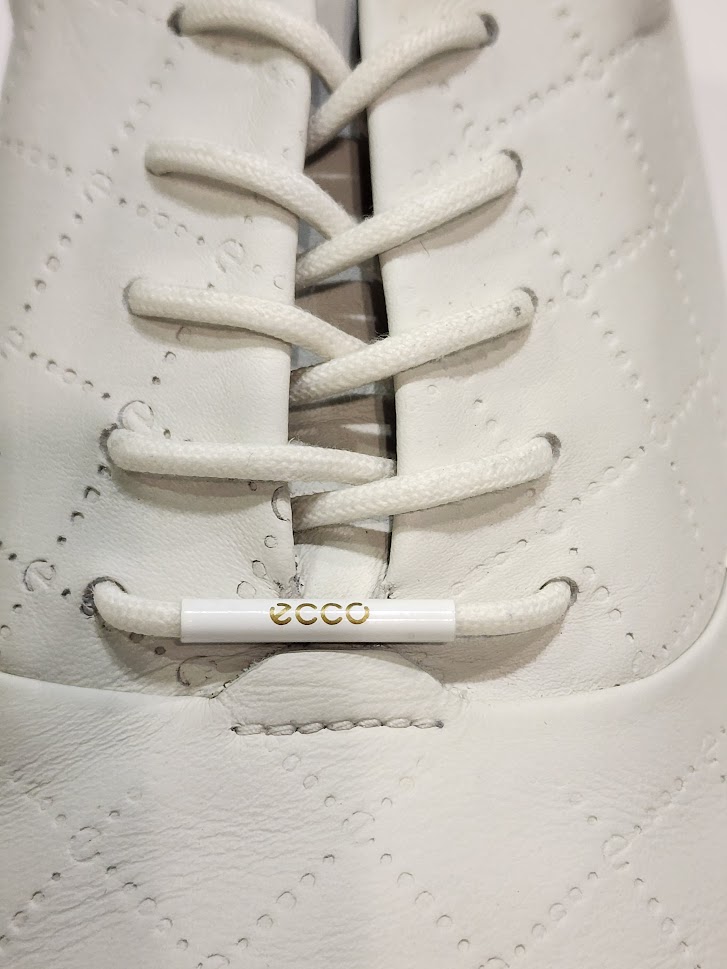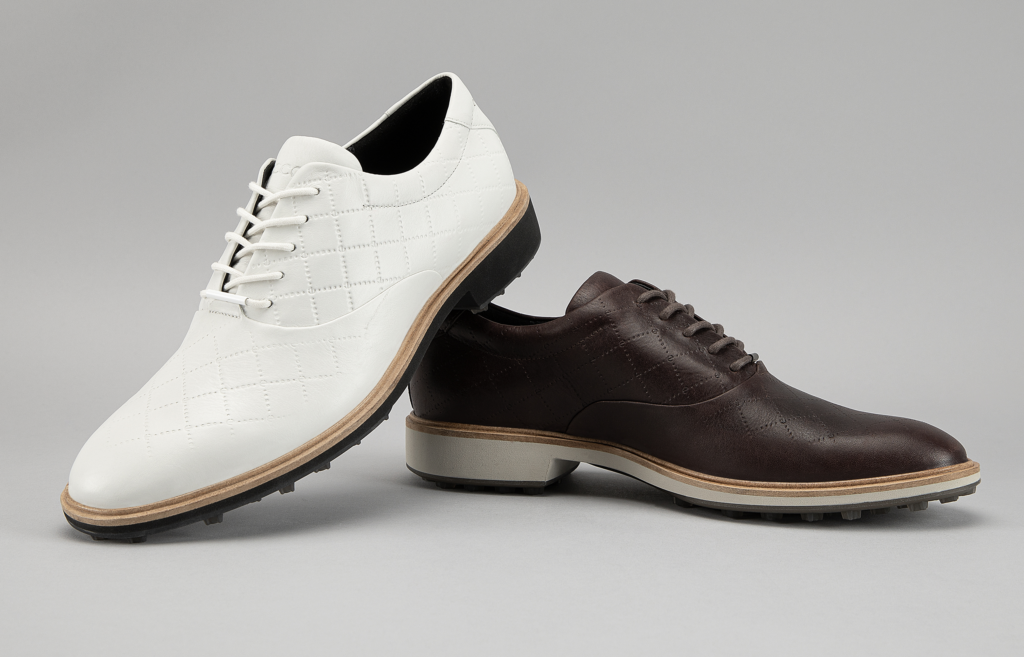 ECCO's new Hybrid Classic, offers a timeless look with a modern twist. The new design with the brand's ultra-successful 'dress shoe' last offers a premium upper fashioned from rich and embossed ECCO leather while featuring HYDROMAX™ water-repellent technology and the award-winning original E-DTS™ TWIST system, which has enlarged and rotated support bars that improve durability and multi-directional traction. MSRP $220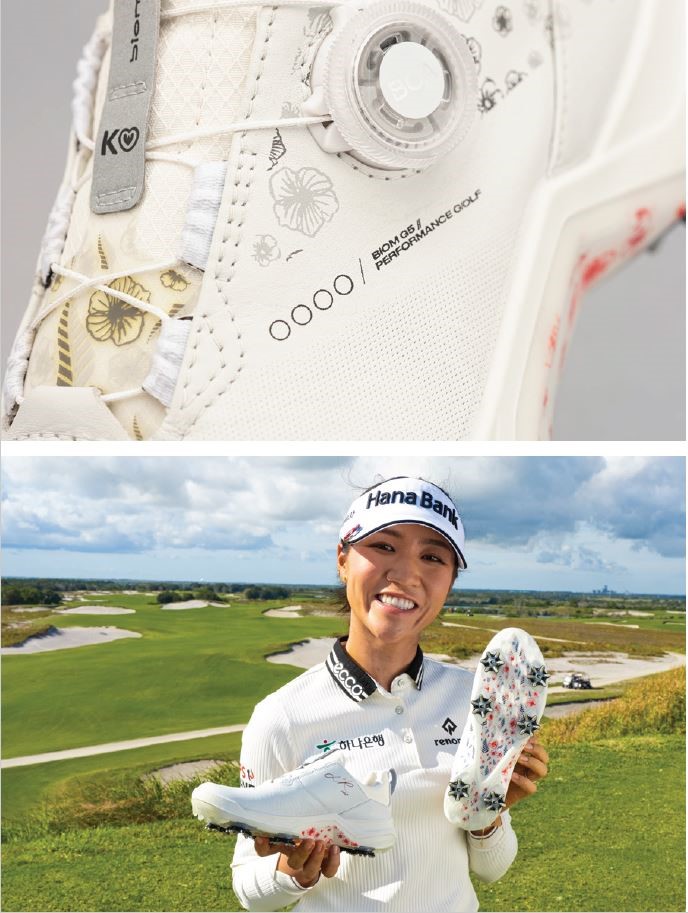 The new ECCO W GOLF BIOM® G5 celebrates the heritage of ECCO ambassador Lydia Ko. The original design, which incorporates a South Korean hibiscus and New Zealand's silver fern is blended with advanced, athletic performance.- equipped with ZARMA-TOUR spikes and innovative hybrid outsole sections for outstanding traction and stability. Made with BIOM NATURAL MOTION technology and ECCO FLUIDFORM Direct Comfort Technology, the shoe has GORE-TEX waterproof technology and the BOA Fit System for a micro-adjustable, precision fit. MSRP BIOM G5 standard lace – $240, Lydia inspired BOA G5 model – $270 https://us.ecco.com/
G-Fore – 112 Spikeless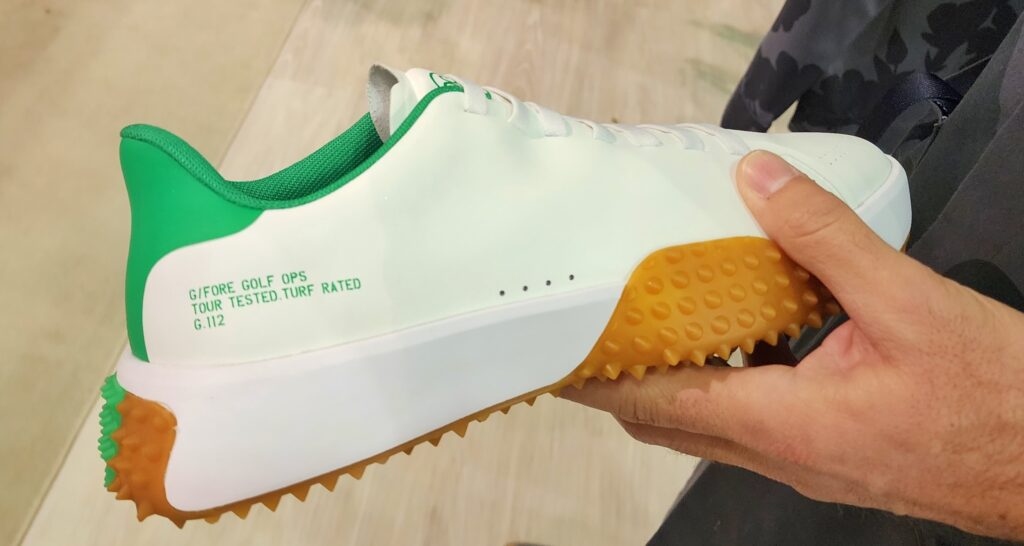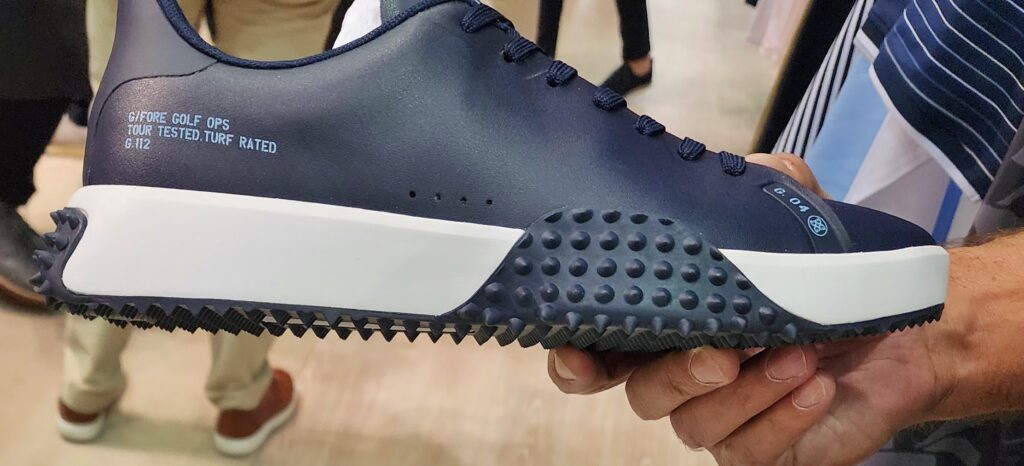 G-Fore's latest 112 model of spikeless footwear is a blend of casual streetwear and lightweight performance that G-Fore's Casey Hoke says, "is part of the brand's new mantra for 2023 – 'Lead Don't Follow', and will appeal to a large demographic of golfers". 12 styles are available in eight different colorways for the men's model, and four different colorways are available in the ladies' version. MSRP – $225 https://www.gfore.com/
APPAREL
DUNNING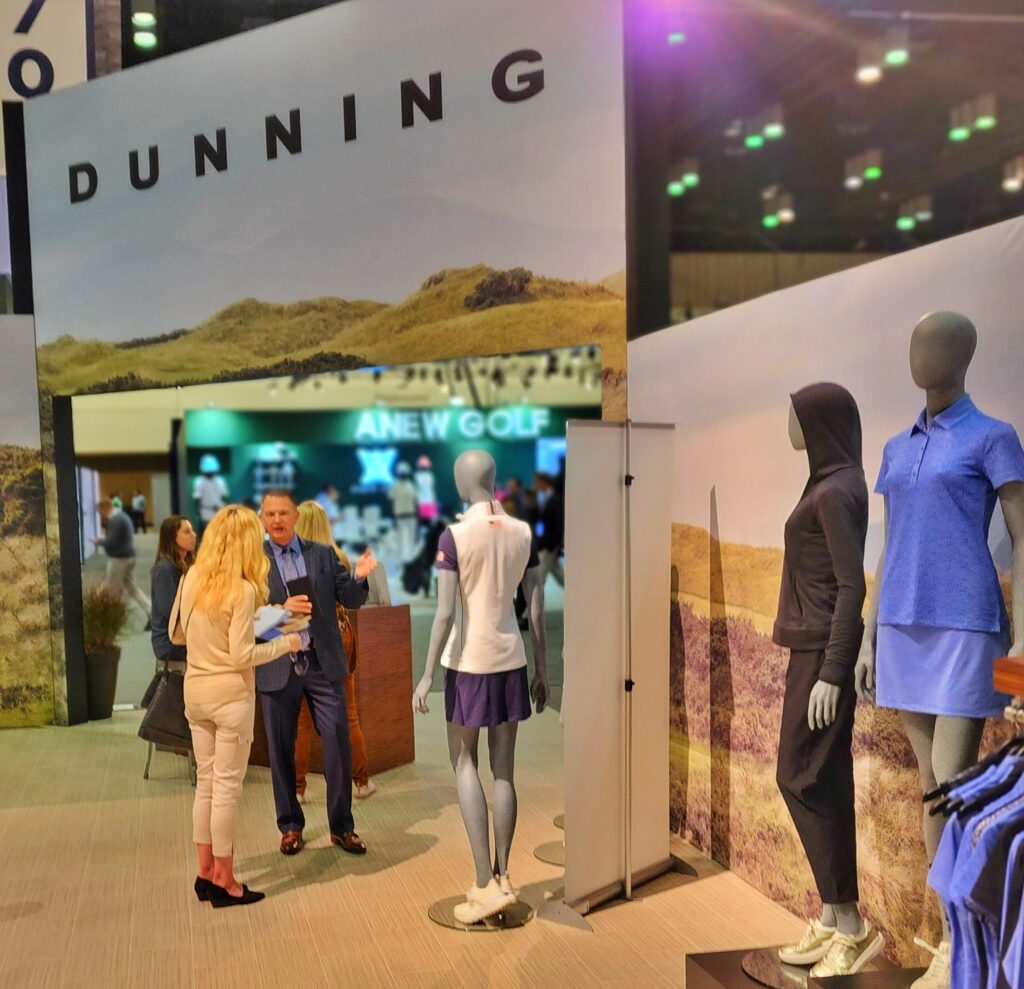 Dunning is always on our list to visit each year, and their booth just keeps getting better year after year. Their vibrant performance polos, Player Fit pants, 12 different models of Quarter Zips and their other layering items are all top shelf.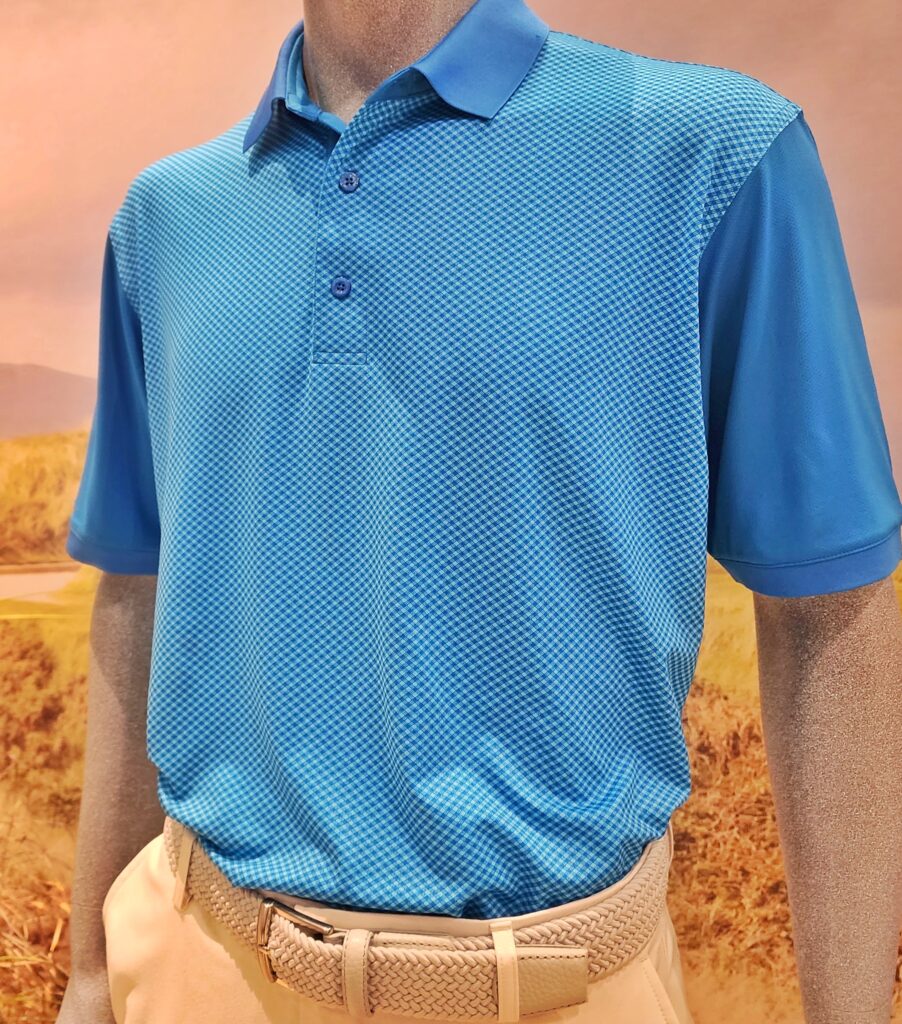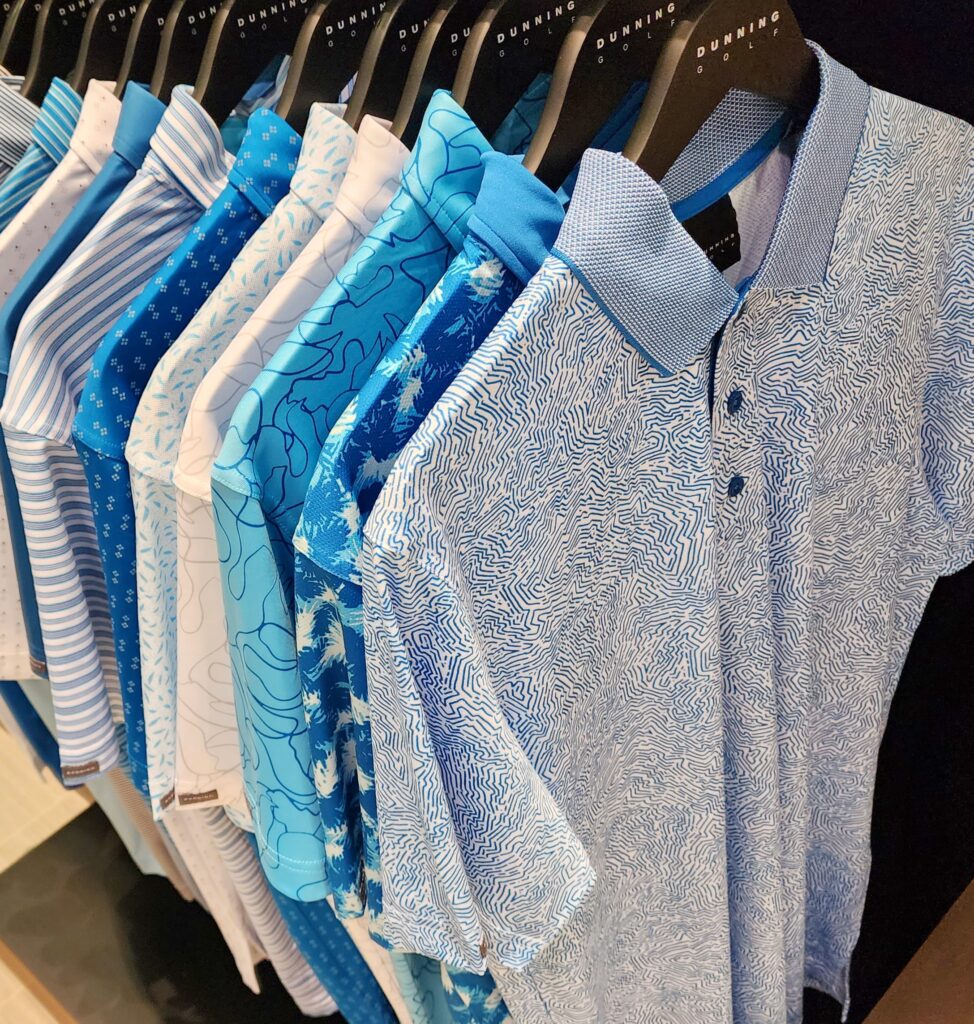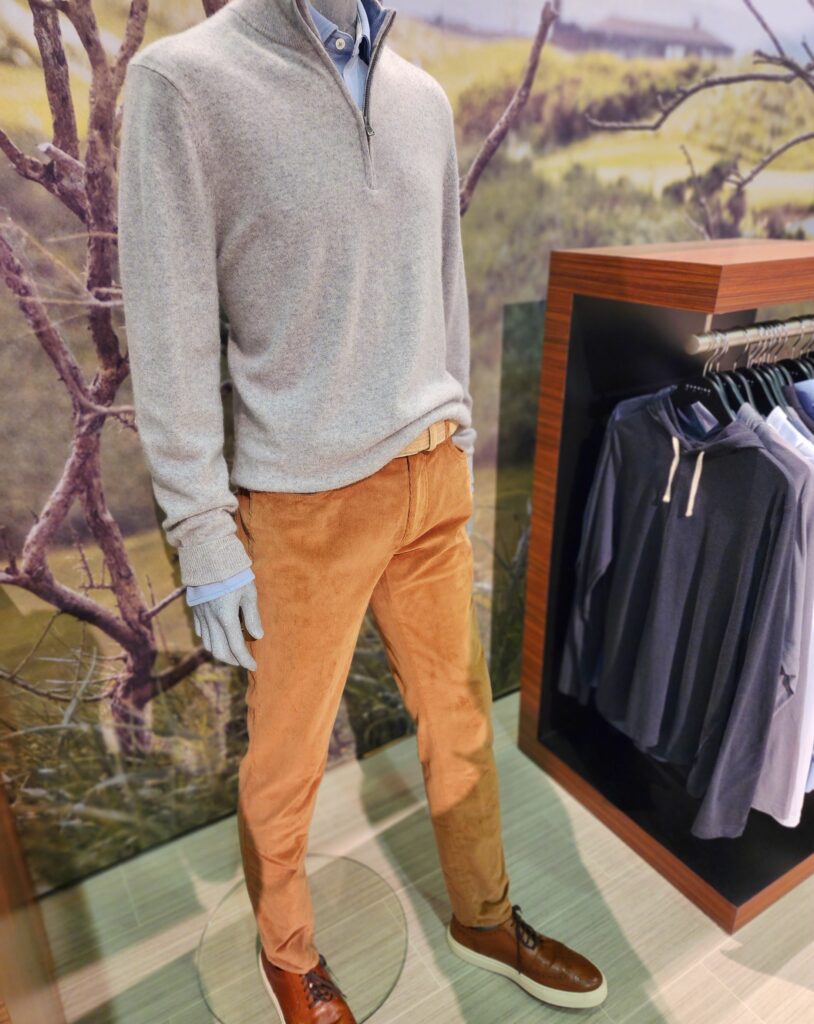 Dunning is far more than just golf apparel, it's lifestyle wear, their Penrose Quarter Zip and Stretch Cord pant shown above, the lightweight t-shirt Witham Performance Hoodie on the rack is designed with a next-to-skin athletic fit. Size up for additional comfort – MSRP $79. It might be my new favorite apparel item. https://www.dunninggolf.com/
FOOTJOY – DryJoy Select Rainwear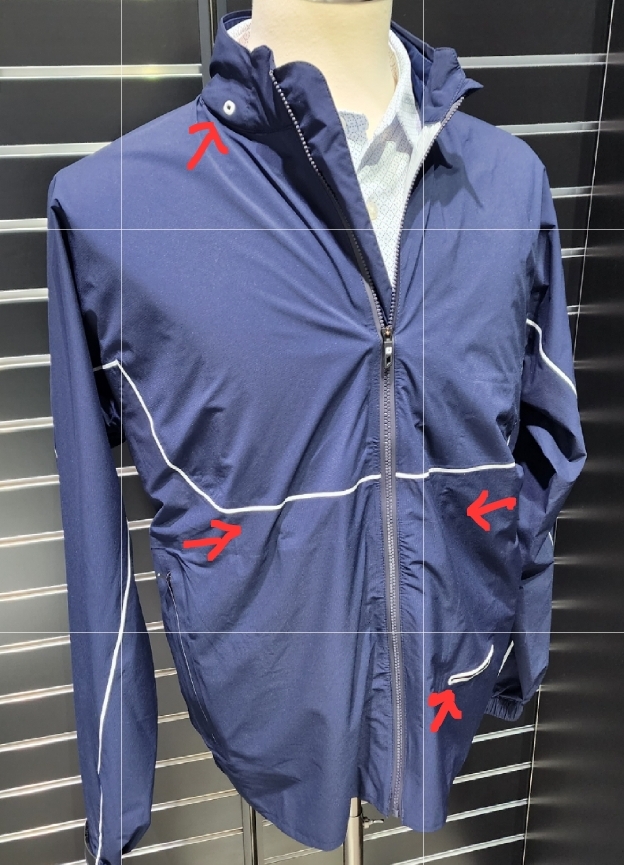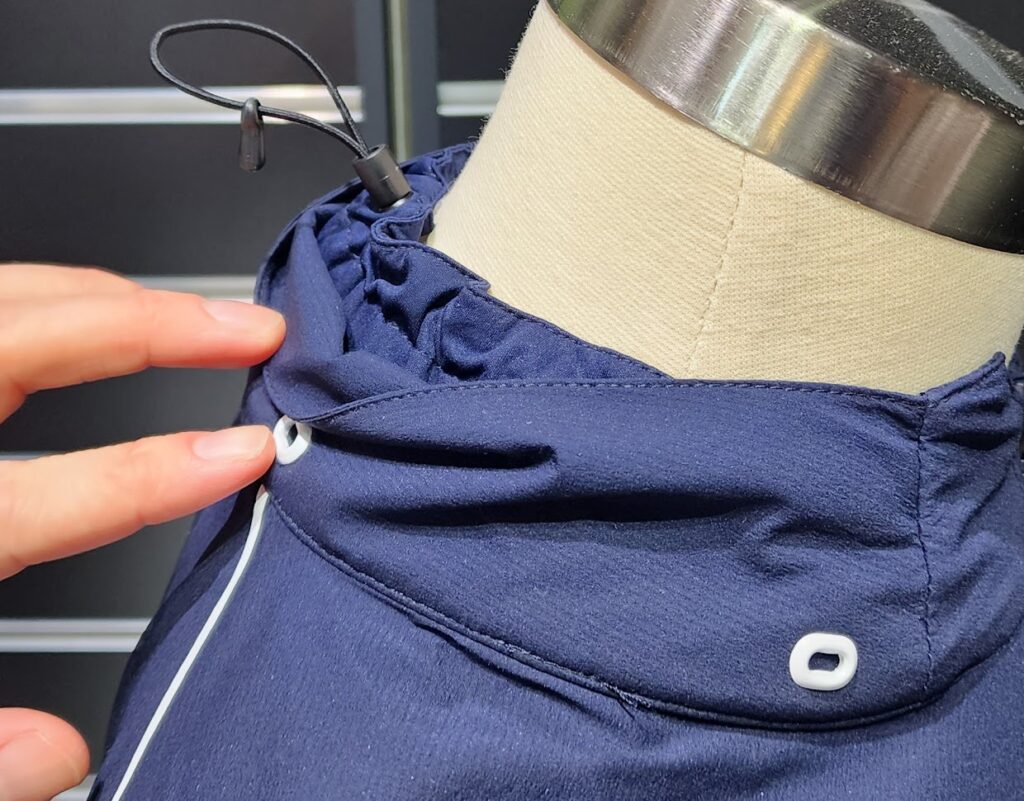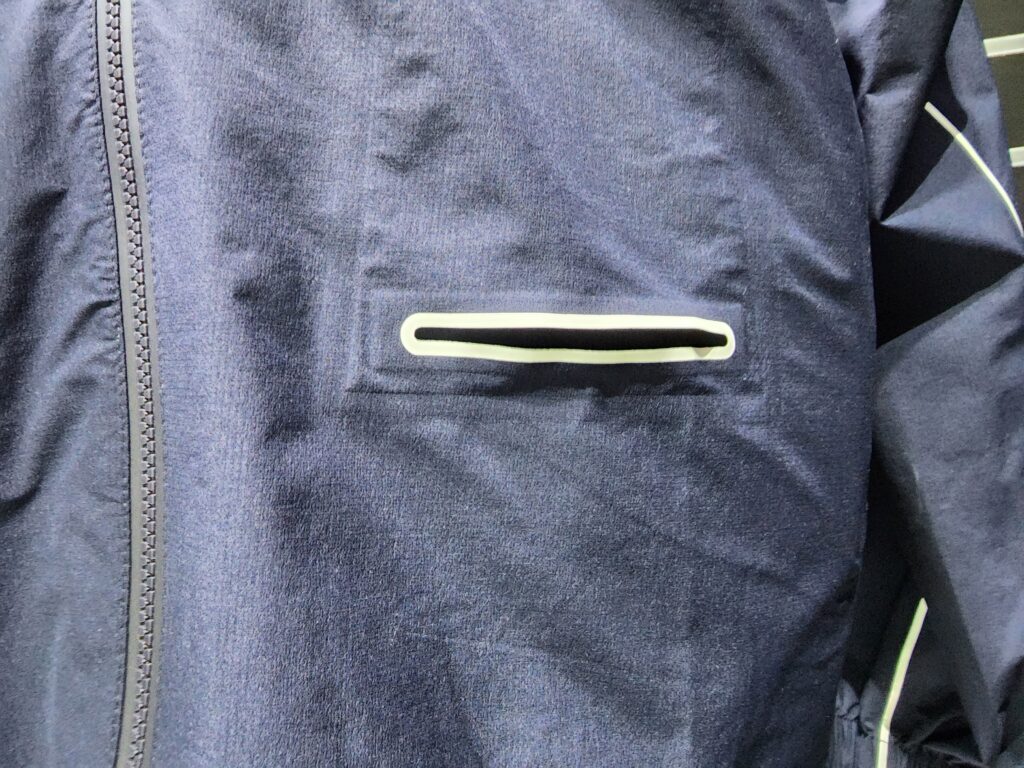 FootJoy's top-of-the-line in the rainwear category is their Dry-Joy Select that features five new patented technologies, starting with a five-panel construction that features a super lightweight construction that offers superior freedom of movement and an internal cinch system that allows you to create a better form fitting garment in the mid-core area so the material doesn't interfere with your arms/hand when bent over in the playing position. What might be the two coolest features we've ever seen in weather gear is (1) – Stay-Dry collar – a two way collar system that allows you to cinch the inner panel to keep it snug around your neck, while water accumulate into the channel between the two layers and flows out through the grommet ports around the jacket. (2) That little arrow at the bottom points to a grip dry pocket, if you're ever been standing on the tee waiting to tee off in the rain, this internal compartment allows you to slip the entire grip end of the club in to keep it dry until it's your turn to go. Our pick for finest garment at the show, but absolute brilliance doesn't come at a low price. MSRP $450 https://www.footjoy.com/men/golf-apparel/
RADMOR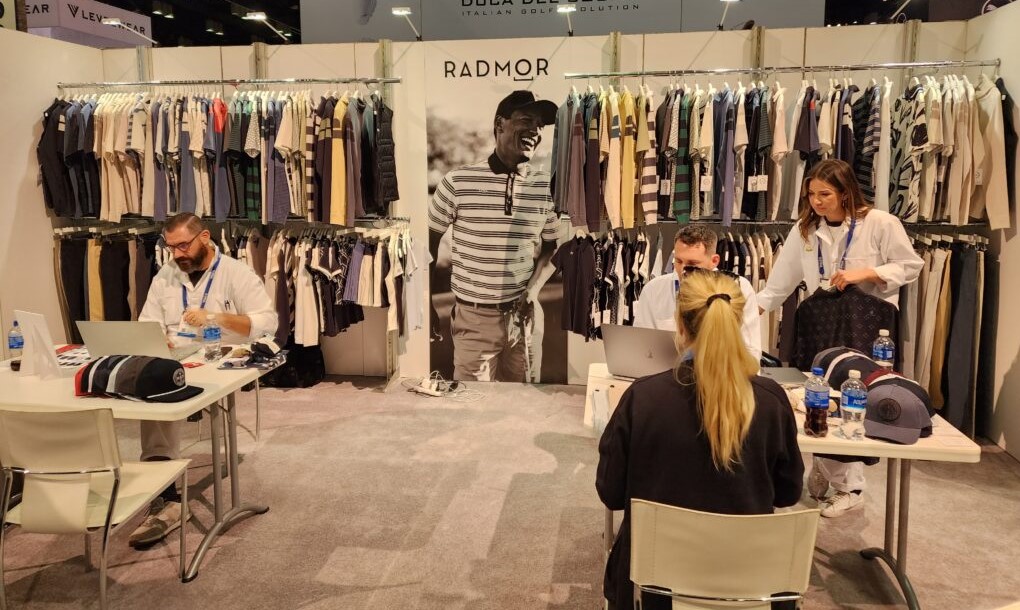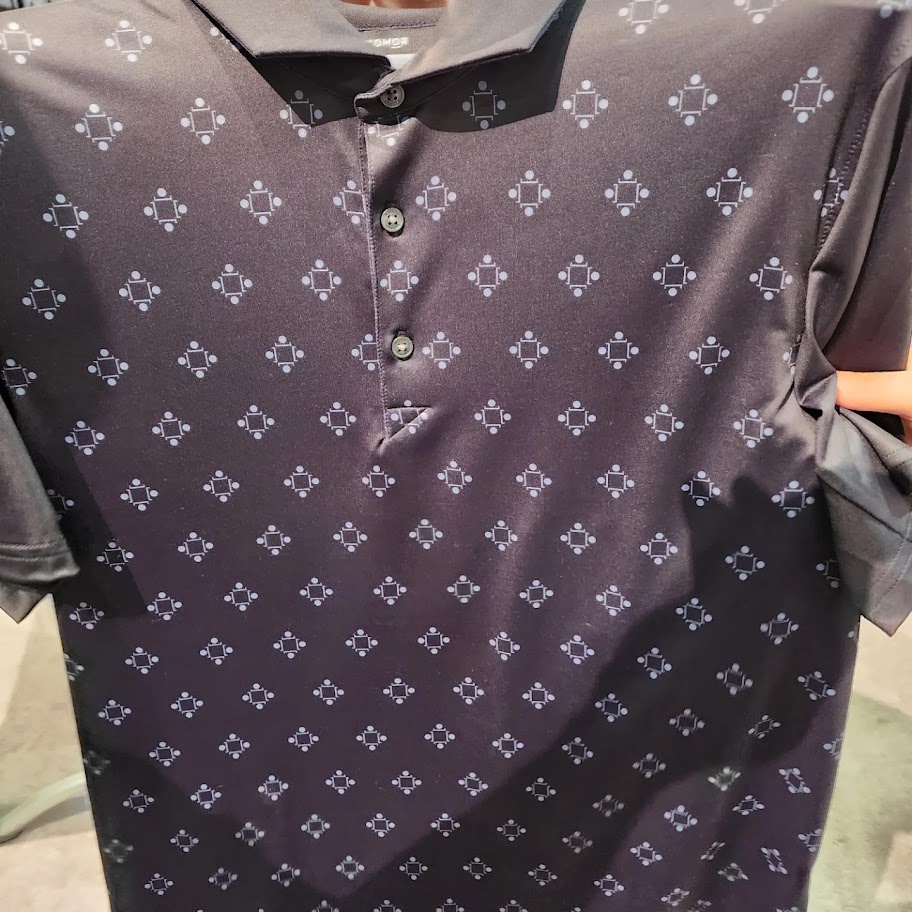 For those interested in style and environmental sustainability, RADMOR, the Pacific Northwest brand created by Bob Conrad & Scott Morrison has embarked on an ambitious but worthy journey to make fashionable, luxurious clothing that's more than just golf, it's a lifestyle brand that is committed to a more sustainable future, and that starts with natural, biodegradable solutions and recycled materials.
According to Radmor, they are the first brand in the golf industry to focus on the elimination of using 'virgin' polyester on a garment level. They have limited the amount of recycled ocean polyester and recycled nylon used to less than 10% of their collection, and always with the option of RAD-Cycling at the end of the product life-cycle. We are excited to reintroduce the long-term benefits found in our Better Cotton Initiative (BCI) Organic and Extra-Long Staple (ELS) Pima cotton apparel while incorporating more environmentally responsible performance technologies, and thereby reducing our impact on the environment. Their booth popped with eclectic patterns and fabrics, be sure to check them out – https://radmorgolf.com/
LYLE & SCOTT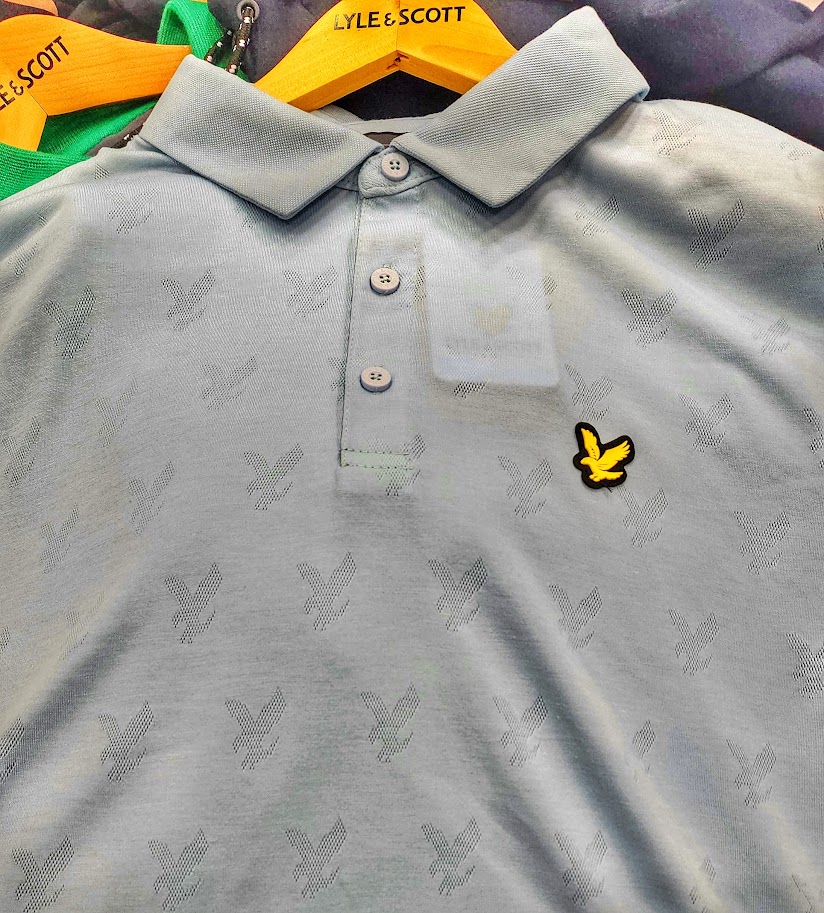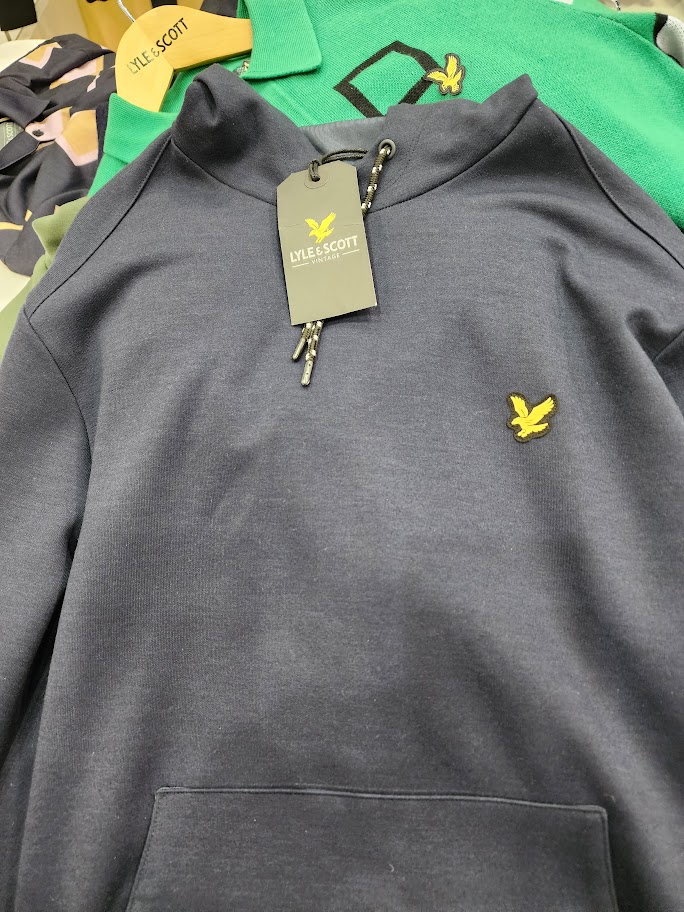 It's not always easy to stand out from the crowd without being loud and distasteful, and yet somehow the Scottish brand Lyle & Scott have been able to do so due to an iconic logo, and a lengthy heritage of lifestyle and links wear that shines though the big haze of the golf apparel industry. Their booth was an ideal mix of edgy and classic traditional links classics , where you could see the originality and youthful vibe that's taken the brand towards inclusion and vibrancy. Their hoodies and polos (above) feature a poly fabric blend that performs well and looks sharp whether on the fairways or out on the town. The Lyle & Scott Scottish Golden Eagle logo is recognizable anywhere.
https://www.lyleandscott.com/collections/golf-shop-all
Tech Gear
There are some really cool innovations in the tech gear category coming out this year for consumers, many of which fall into the distance measuring device category for consumers, a few higher ticket items focus on practice facility experiences and greens reading.
BLUE TEES – RINGER / PLAYER+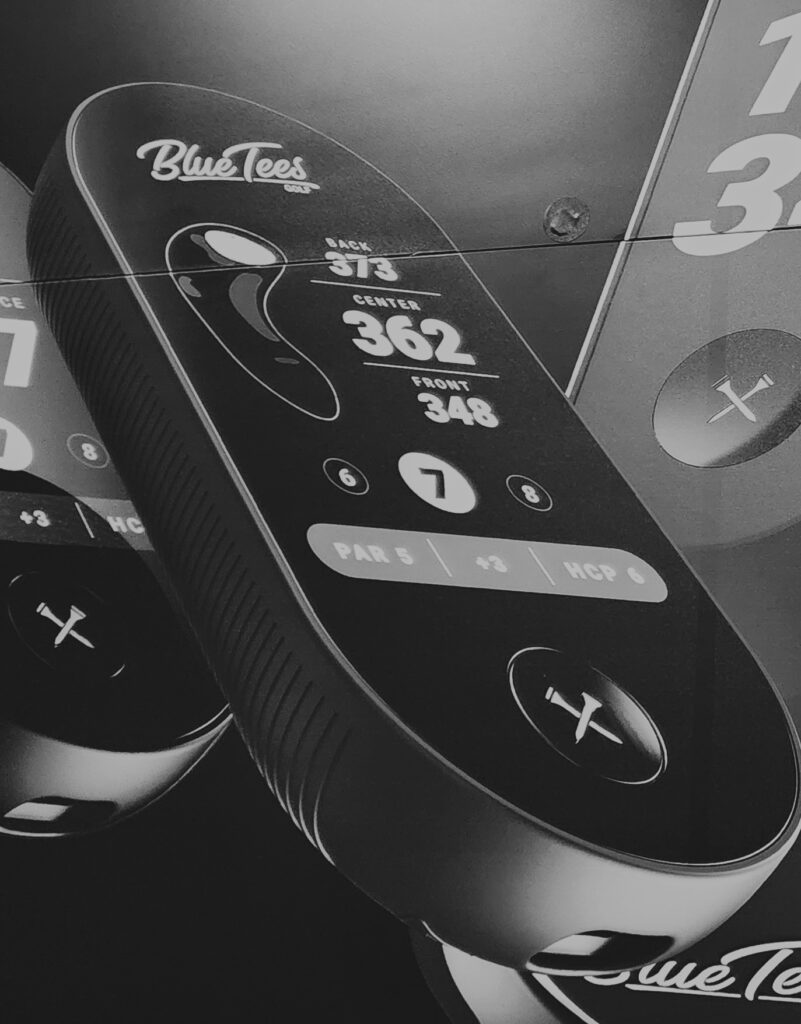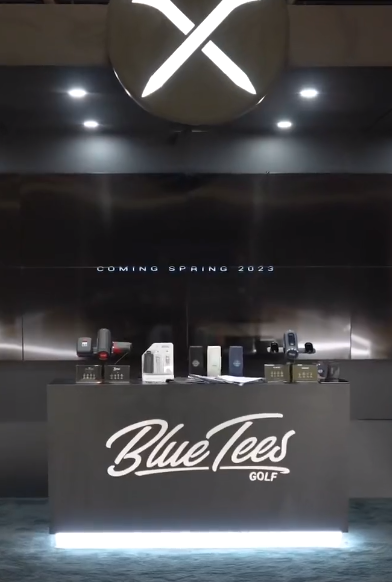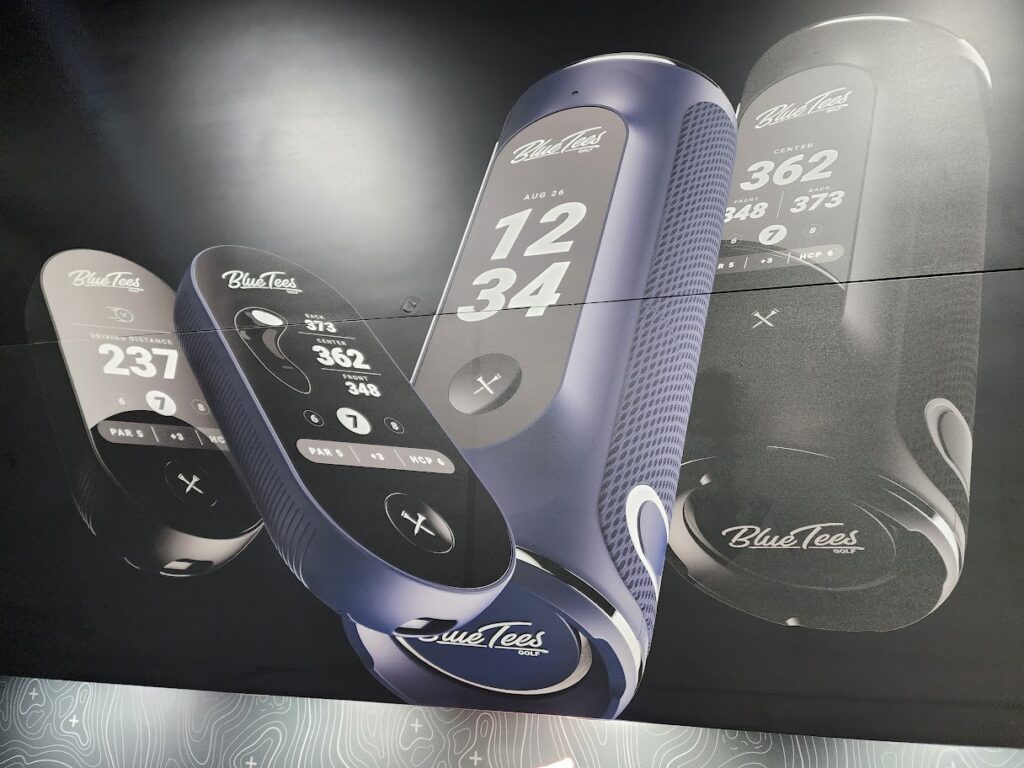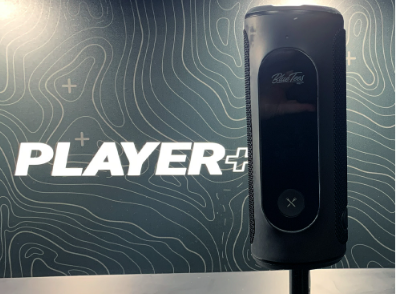 Drew, Chris and the team at Blue Tees is easily the fastest-growing GPS distance measuring device company in the industry. In 2023 they're launching two brand new products – the RINGER and the PLAYER+. The RINGER is a touch screen handheld GPS that fits in your pocket and has 40k pre-loaded courses, green view, and provides driving distance – MSRP $199. The new PLAYER+ speaker with GPS, features a glass touchscreen display, magnet, and is waterproof (shot tracking data will soon be coming thru the Blue Tees app). Available in April 2023. https://www.blueteesgolf.com/
RAPSODO – MLM2 PRO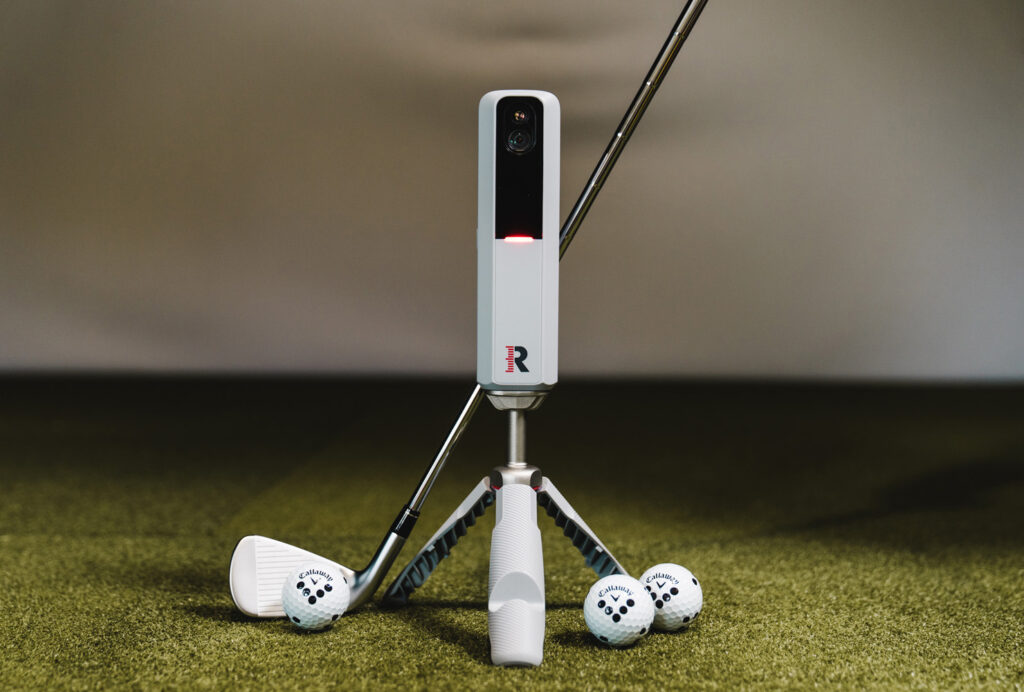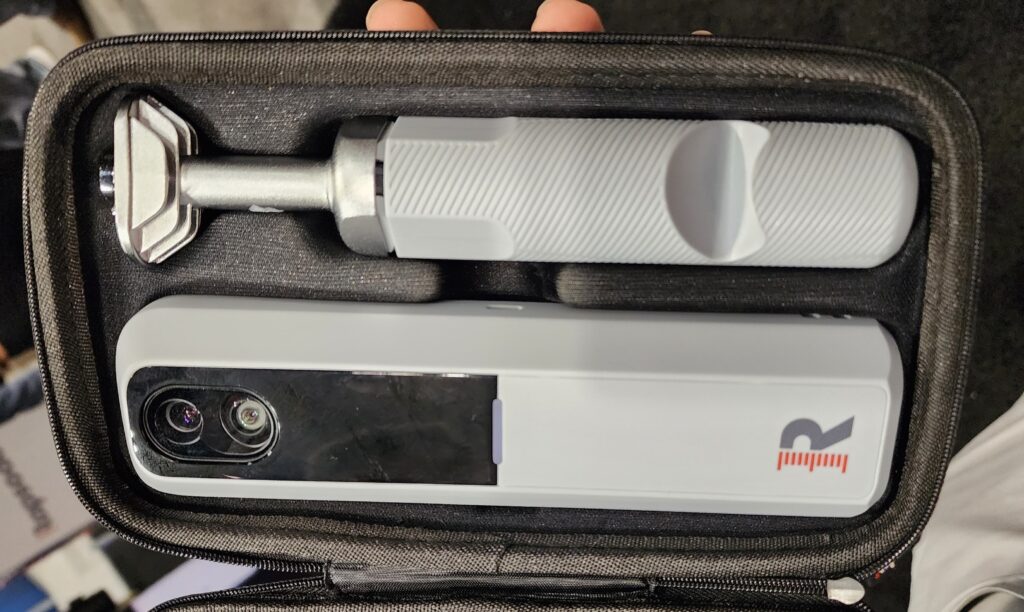 Rapsodo's new MLM2 personal Launch monitor is a game changer for those looking for an affordable alternative to Trackman, Foresight and Flightscope. Pair the MLM2PRO™ with any Android or Apple phone or tablet and get visibility into every angle of your game. MLM2PRO measures 13 core golf metrics (including spin rate and spin axis when using the pre marked Callaway Chrome Soft X golf balls) and delivers endless in-app simulation experiences.
The all new MLM2PRO™ mobile launch monitor + golf simulator
Dual optical camera vision + radar processing for precision accuracy
Shot Vision and Impact Vision for multi-option swing replay
Simulation at 30,000+ golf courses
13 metrics – 6 measured metrics – including spin rate and spin axis
Rapsodo combines – 24 total shots – 2 approach targets – 1 driver target
Full functionality indoors and outdoors
Apple and Android compatible
$699 Available March 31st. – https://rapsodo.com/pages/golf-mlm2pro
BUSHNELL – Tour V6 Shift/ Tour V6 / WINGMAN VIEW
At the show, Bushnell unveiled their new Tour V6 and Tour V6 Shift laser rangefinders. New to the Tour V6 laser rangefinders is improved PinSeeker with Visual JOLT where the PinSeeker algorithm has been enhanced to give golfers even greater confidence that they have locked onto the flag or their intended target. Trusted by 98% of Tour players, Bushnell Golf has again included patented Slope Technology with Slope-Switch in the Tour V6 Shift, and "BITE" technology. The integrated BITE magnetic cart mount allows the laser rangefinder to be secured to the golf cart without the need for any aftermarket accessories.
Tour V6 Shift features: Patented, Tour-Trusted Slope Technology, Slope-Switch, Improved PinSeeker with Visual JOLT, Integrated BITE Magnetic Cart Mount, Ranges 500+ yards to a flag, 6X Magnification, Improved Weather Resistant Design Bright, Clear Optics and Premium Carry Case & CR2 Battery Included – MSRP $399.99
Tour V6 Features: Improved PinSeeker with Visual JOLT, Integrated BITE Magnetic Cart Mount, Ranges 500+ yards to a flag, 6X Magnification, Improved Weather Resistant Design, Bright & Clear Optics, Premium Carry Case & CR2 Battery Included. MSRP $299
The Tour V6 and Tour V6 Shift will be available at retailers nationwide beginning in April.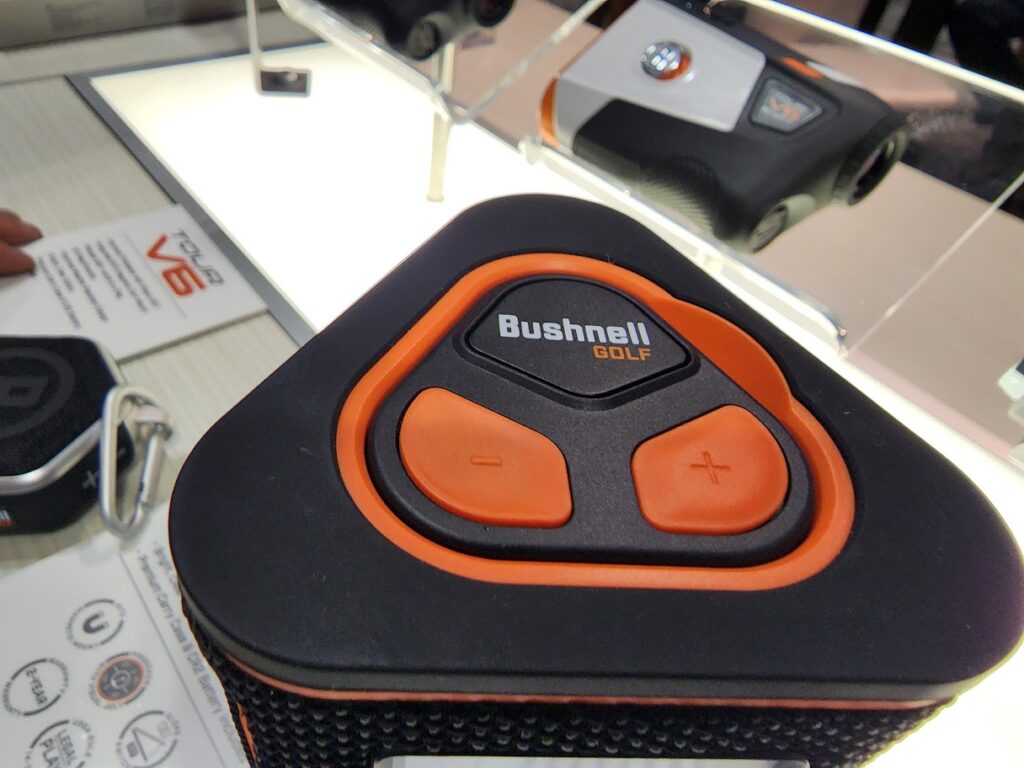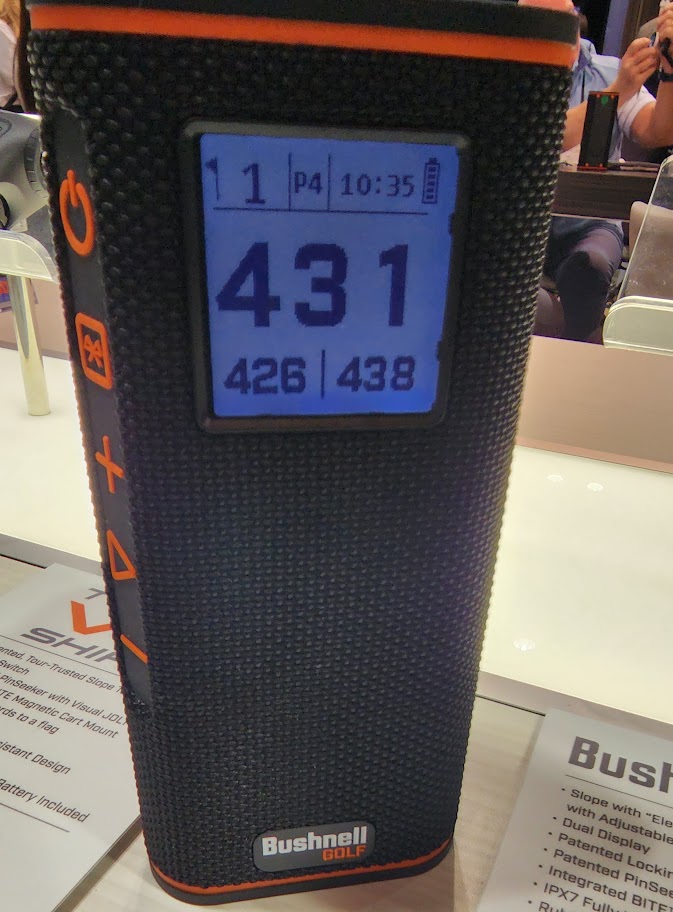 Bushnell also introduced their new Wingman View GPS Speaker lineup. Combining GPS and Bluetooth technologies and featuring an all-new LCD screen, the Wingman View provides players audible and visual front, center, and back distances, and up to six visual hazards per hole, all while listening to the music of their choice through mobile applications. A removable magnetic BITE remote seamlessly secures the remote atop the Wingman View unit and provides GPS Distances, full music control adjusts, and plays 1st tee introductions and custom messages at a touch of a button. MSRP – $199 https://www.bushnellgolf.com/
TecTecTec – TEAM8 S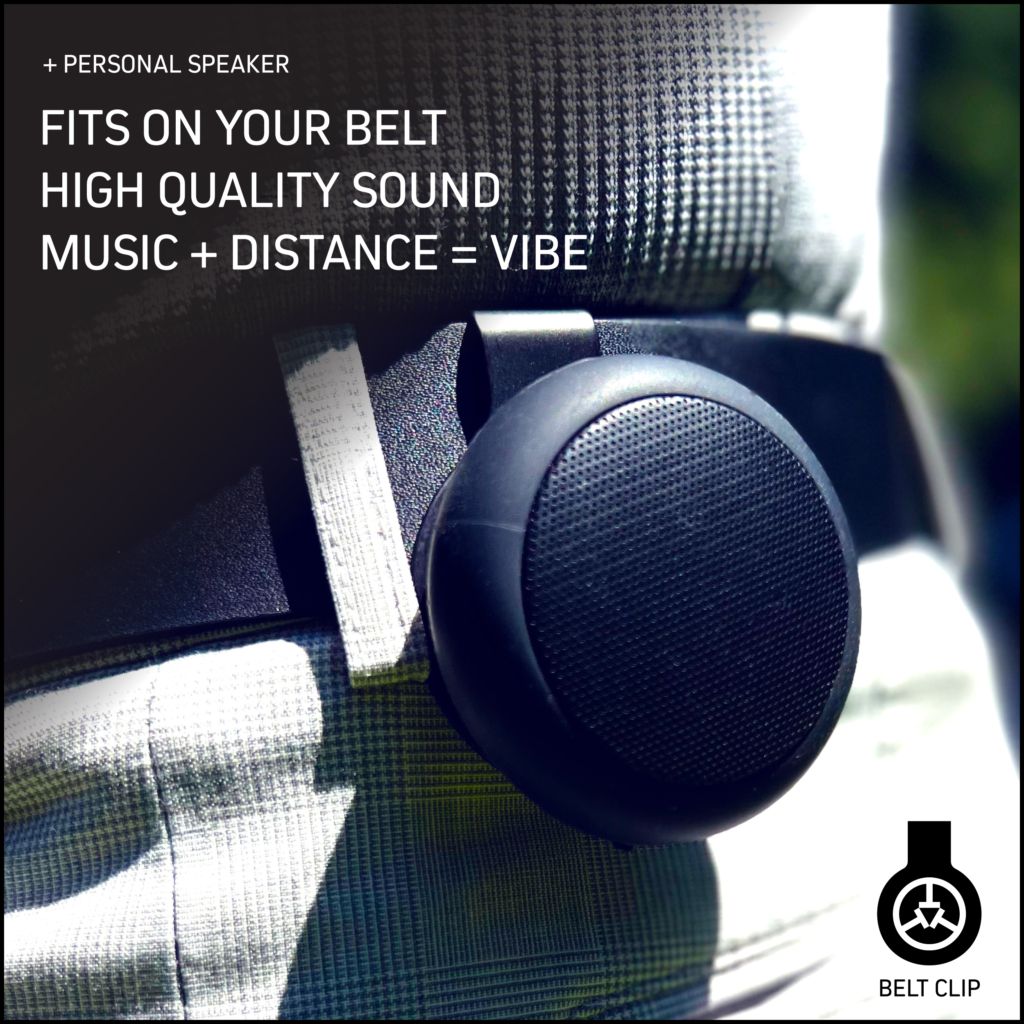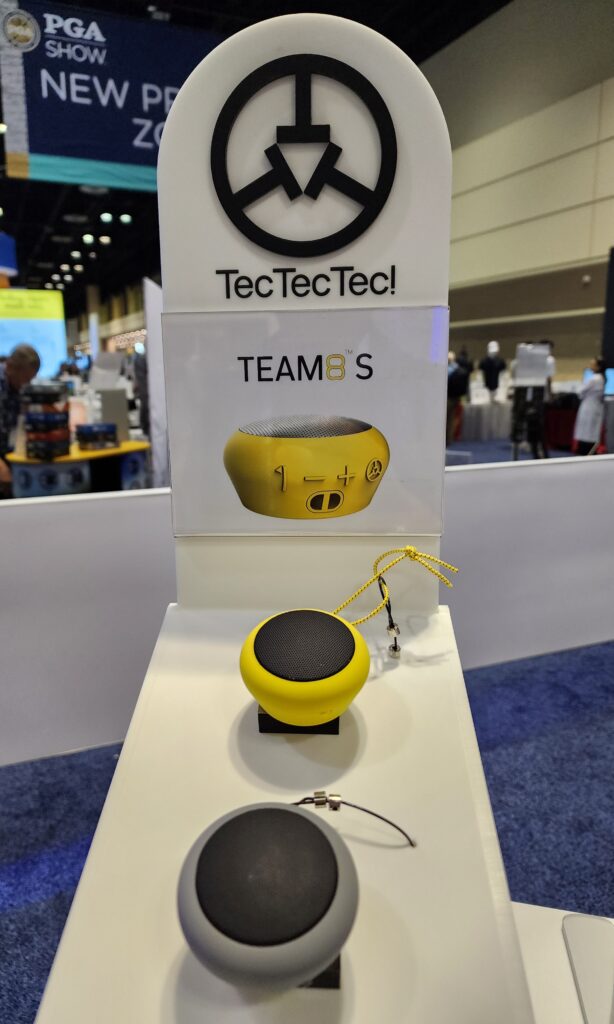 TecTecTec's TEAM8 is being touted as the world's first audible GPS and personal-sized speaker. TEAM8 is a Bluetooth audio GPS device that connects to your phone and provides front/middle/back distances on the course and easily clips onto your waist or magnetizes to any cart or metallic surface. The great thing about TEAM8 is that you don't need to use the TecTecTec, after you pair it with your phone or tablet device, you can choose how much to engage in the TecTecTec app. Available in 3 colorways – black, gray and yellow. TEAM8 has already been employed as my personal speaker that I take everywhere, an instant hit. MSRP $99 https://us.tectectec.com/
PRECISION PRO – NX10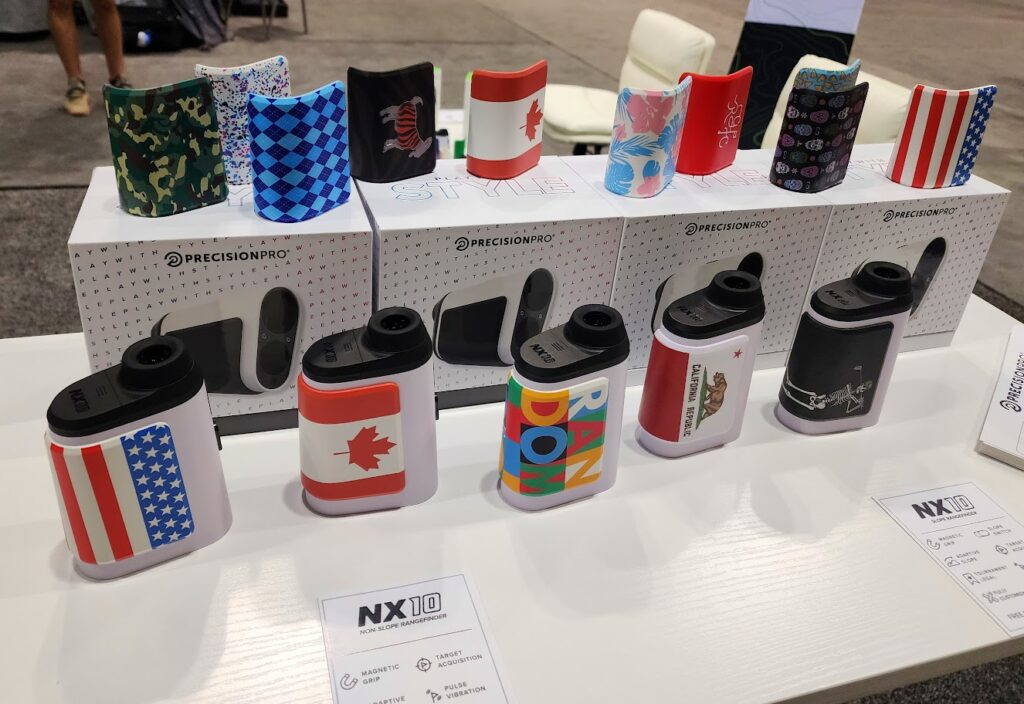 We visited the Precision Pro booth and spent some time with co-Founder Jonah Mytro discussing the their '23 lineup, the product we noticed was their NX10 "fully customizable" Rangefinder with the unique form personalization they are able to do – allowing you to continually update your style with replaceable skins. Why pick one design when you can choose from dozens of choices or create your own with a company or family logo as gifts for a group outing. NX10 has all of the bells and whistles: adaptive slope, magnet, HD optics, pulse vibration, 999 yard range, 6x magnification, water-resistant, Yards or Meters measurements, CR2 replacement battery and a 2-year warranty. $279 https://www.precisionprogolf.com/
SHOTSCOPE – PRO L2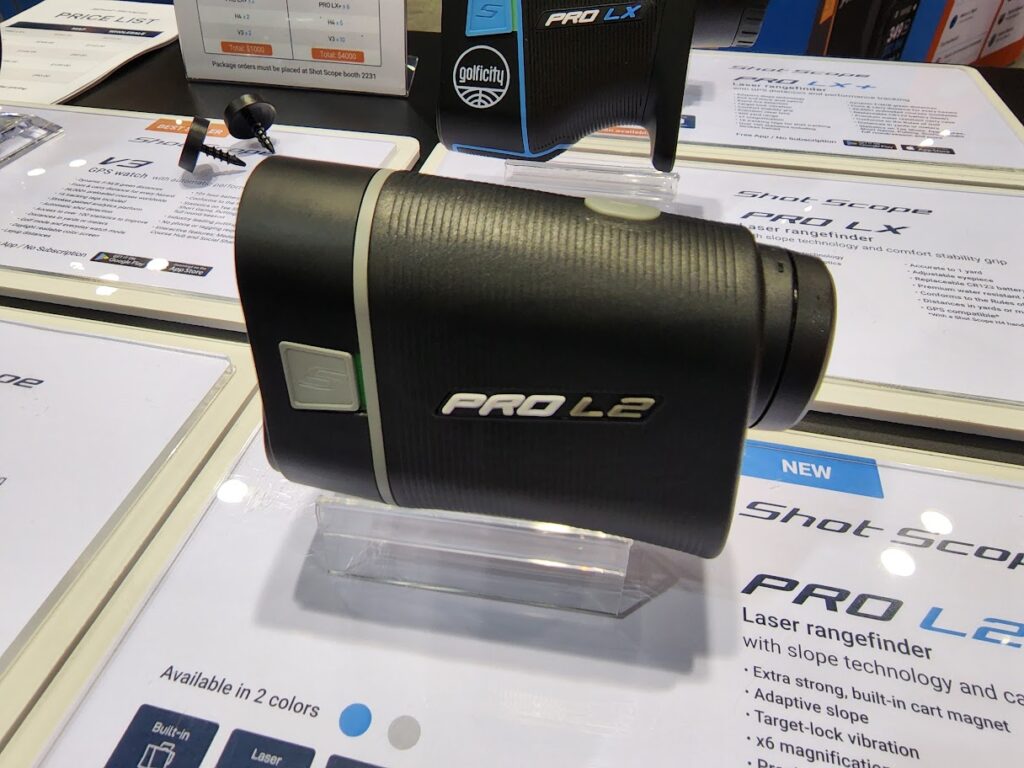 Shot Scope's newest laser rangefinder the PRO L2 coming out this spring features combines some of the features of prior units along with upgrades like a built in cart magnet and adaptive slope.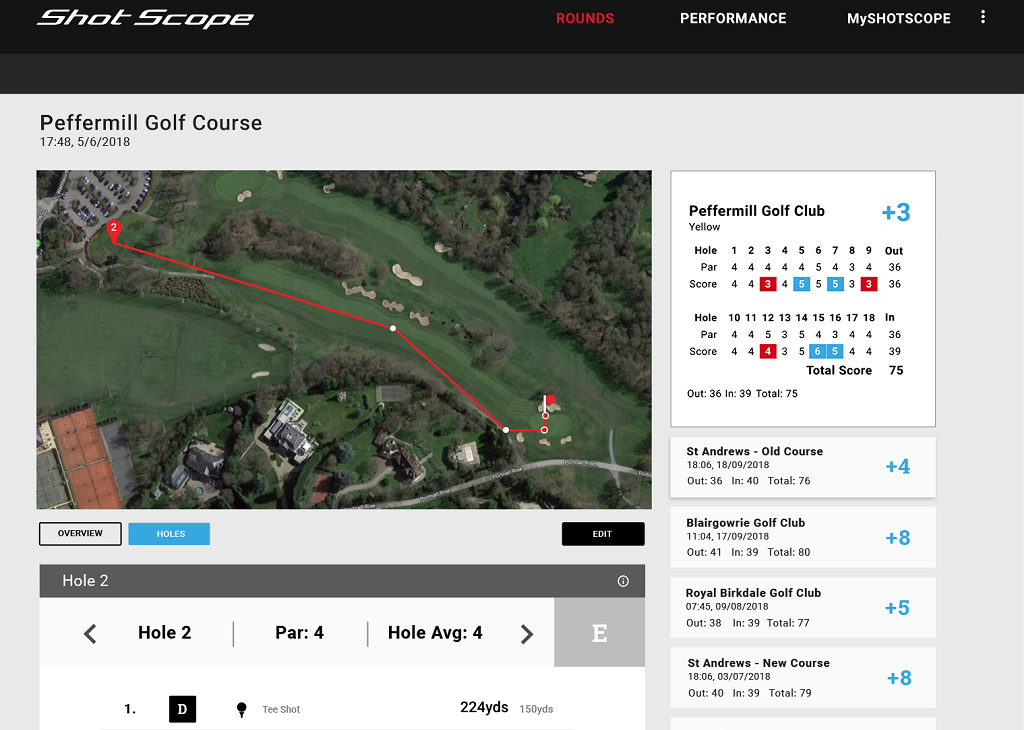 Also, just prior to the PGA Show, Shot Scope unveiled their Shot Scope Academy, a first-of-its-kind game-tracking system – designed specifically for PGA Professionals, golf coaches, and teachers – that uses advanced technology to establish unlimited connectivity between instructors and golfers to track and analyze their performance "on the course."
As part of the launch of Shot Scope Academy, which was presented during the PGA Show in Orlando at booth #2231, the company has also announced partnerships with the Middle Atlantic PGA & Southern California PGA Sections, which establish immediate integration with thousands of PGA Professionals on both the east and west coast of the U.S. https://shotscope.com/us/
PUTTVIEW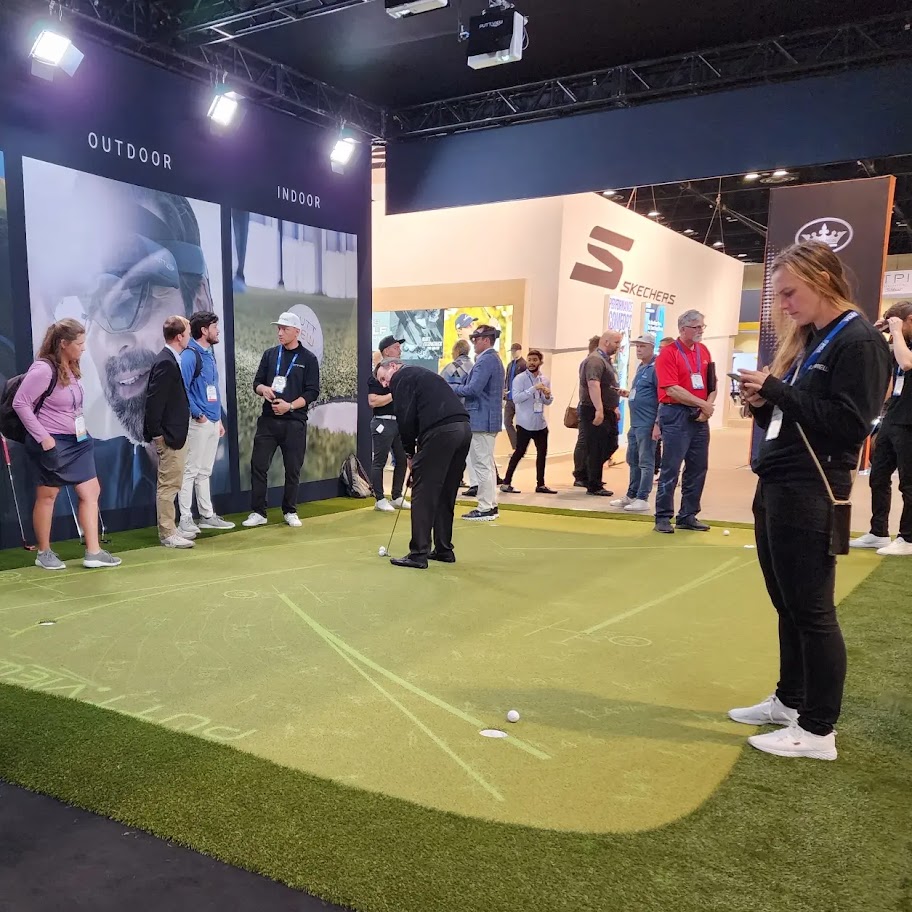 We visited the booth at Puttview with great curiosity, and with the debut of PuttView X that had been creating quite a buzz around the show floor, I was interested to see what it was all about. Puttview Founder Christoph Pregizer and his team invented an Augmented Reality system that has raised the bar for golf technology. The thought was this – everything that is happening on the green shouldn't be a secret, because it's physics, right? You can calculate it, there's no reason why you shouldn't be able to see it, except for the fact that you can't make it visible and interactive at the same time. Until now . . .
The revolutionary PuttView X is able to instantly "read" greens, calculating distance, break, slope and speed. The glasses can map out any green in the world and there are no additional tools or preloading of data necessary. Simply put on the glasses and transform the green into an interactive learning platform. With its see-through displays, PuttView X overlays putt information such as start line, ball path, speed animations and contours onto the green, providing a holographic view of any putt.
Voice commands and hand gestures enable users to control the system and move around the green freely, set any hole or ball location, and adjust green speed depending on current conditions. PuttView X then accurately calculates the putt path and makes it visible to the user.
The glasses are meant to be used as a training aid, helping players practice their putting like never before and improve in the key areas of putting: read, line, and speed. In addition, PuttView X comes with a smartphone app which enables coaches to see what their student is seeing and enabling them to amend all visuals through the app.
"PuttView X is golf's most technologically advanced training aid and we were delighted to unveil this state of the art new product at the PGA Merchandise Show, the industry's annual showcase," said Lukas Posniak, one of PuttView's founders. "The reaction to PuttView X was incredible and that's a testament to our team of engineers, who did brilliant work to turn what was once a dream into reality." https://www.puttview.com/
TOPTRACER RANGE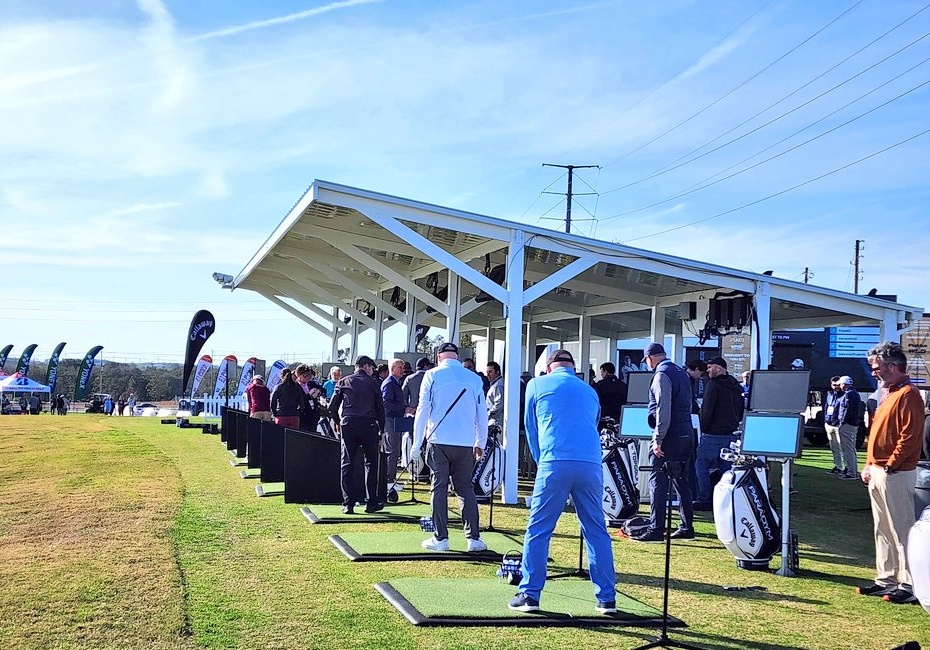 Transforming the driving range experience and how instructors work with students is the aim of TopTracer and after what we experienced at Demo Day, going to practice may never be the same again. Through the use of several high-speed cameras located on top of the hitting bay structure, ball flight and data is transmitted to software that gets displayed directly on the monitor mounted in each bay, the same technology is used at TopGolf locations around the world.
The Toptracer Range app is where the magic happens. When guests create a profile, they instantly become part of a global golf community. The app stores data from practice sessions so players can monitor changes and fine tune their swing over time. For users at Toptracer Range Mobile-enabled facilities, the app is also where they can access skill-based games that will drive their range session – warm up, closest to the pin, long drive, etc . 90 % of range operators are seeing new customers, 100% say Toptracer Range has positively impacted the guest experience, and 74% of customers are coming more often because of Toptracer Range.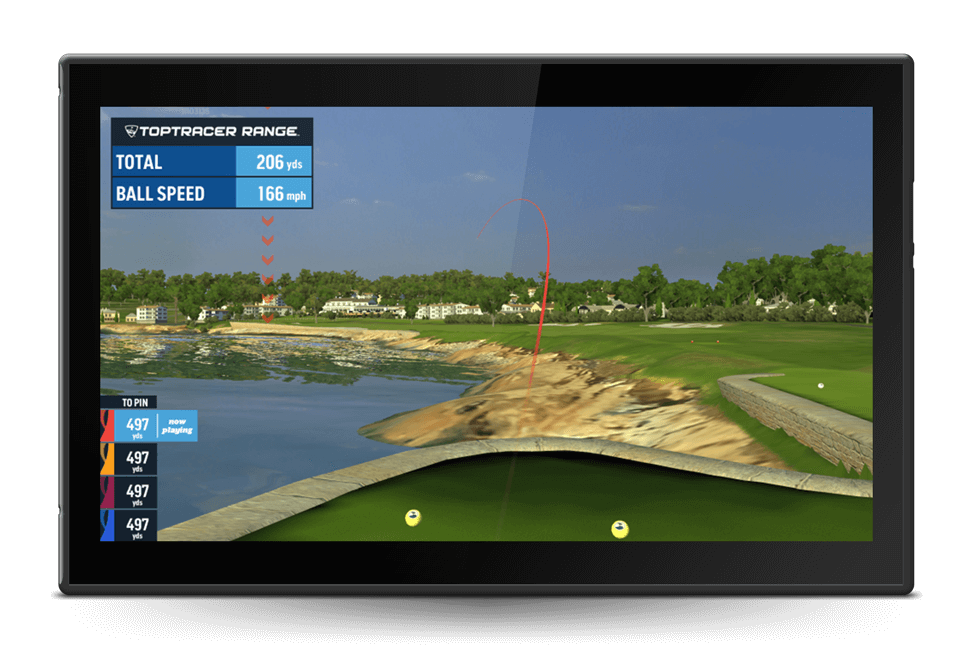 You can play a casual round on simulated courses like Pebble Beach, or have your coach use the technology that has been developed by teaching professionals for teaching professionals, Toptracer Coach is an online platform that leverages data from Toptracer Range games to revolutionize the coaching experience. How's it work? Coaches can use Toptracer game modes, like T12, as baseline assessments to get an objective view of a player's current skillset. They can then make assignments to their players in Toptracer Coach, track their students' progress, analyze results from range sessions, and develop meaningful lesson plans based on in-depth data. As of now, Toptracer range is a commercial product created specifically for golf learning centers and driving ranges. https://toptracer.com/
ZERO FRICTION – STRIDE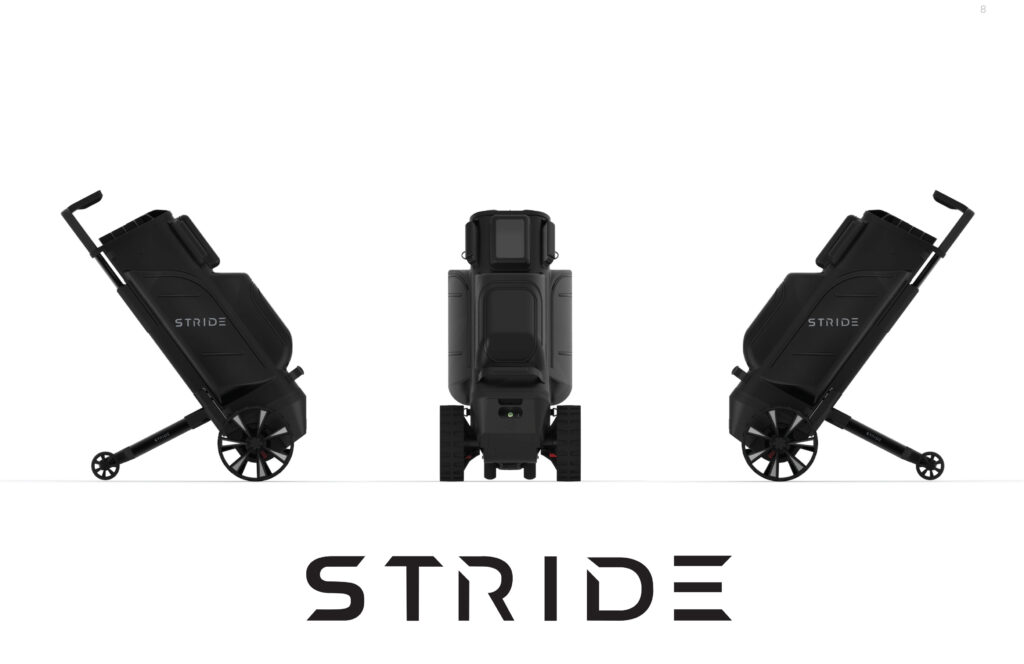 Zero Friction's John Iacono unveiled the STRIDE autonomous electric golf bag at the PGA Show.
"It is like having your own private caddy that can essentially travel anywhere in the world with you," said Zero Friction Founder and President John Iacono. "Everything you need is included on the STRIDE bag, and it even follows you around the golf course."
Weighing 15 pounds, STRIDE includes a remote using Smart Follow Technology, and a built-in intelligent gyroscopic control system for stability, speed control, and soft start. The bag is able to handle all terrain including steep uphill slopes and tall grass. STRIDE was on full display in the booth moving and following Iacono wherever he went, he even showed a lengthy video of STRIDE out on a course in Orlando gliding up and down slopes while he and the group played golf.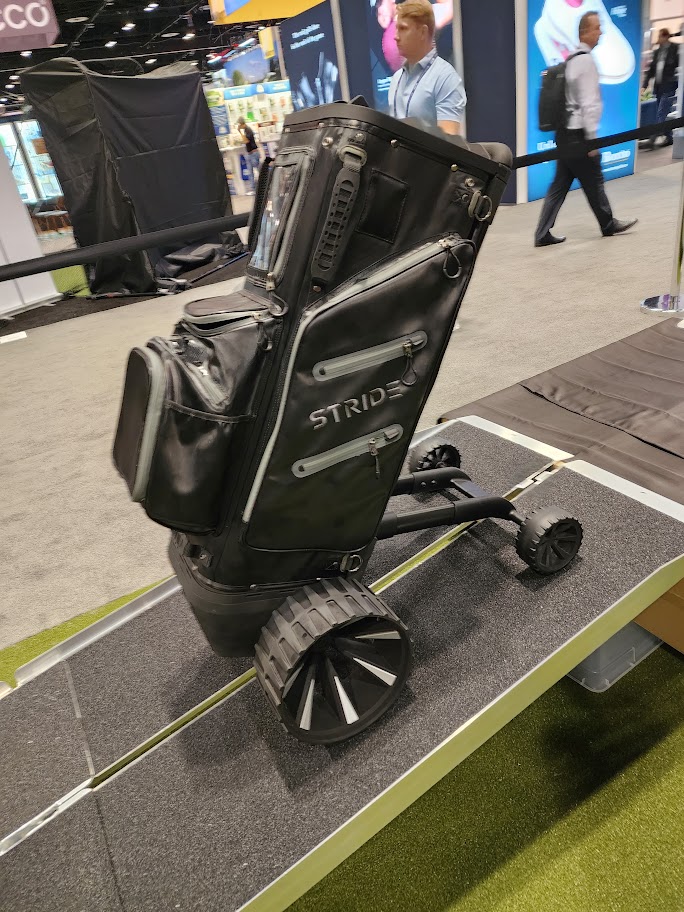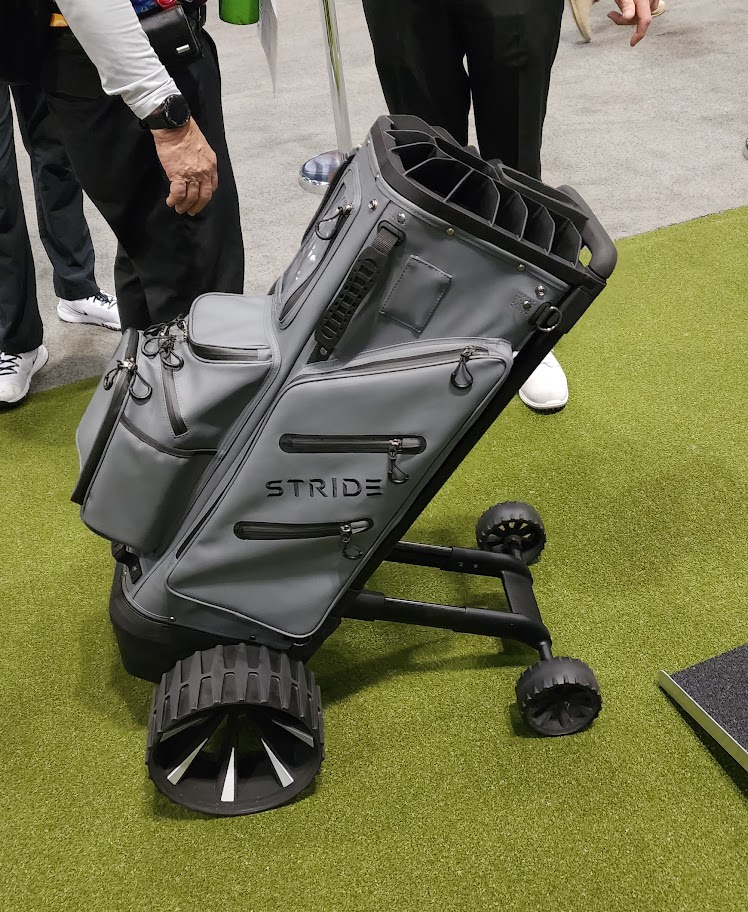 Other features include: a battery life of 36 to 45 holes, an average speed of 3 mph (max. 5 mph), an auto-brake system, and a smart gearbox. Plus, the STRIDE bag has plenty of room, including 14 club dividers, 2 waterproof pockets, 2 towel/accessory rings, 1 umbrella holder, and a built-in cooler that can hold up to 6 cans; as well as 2 invisible magnets to secure your rangefinder and Bluetooth speaker.
The bag is available in black or gray. The quick-release 10-inch all-terrain wheels allow for easy storage. Coming this spring: https://zerofriction.com/
INNO F1 – Solo Rider Cart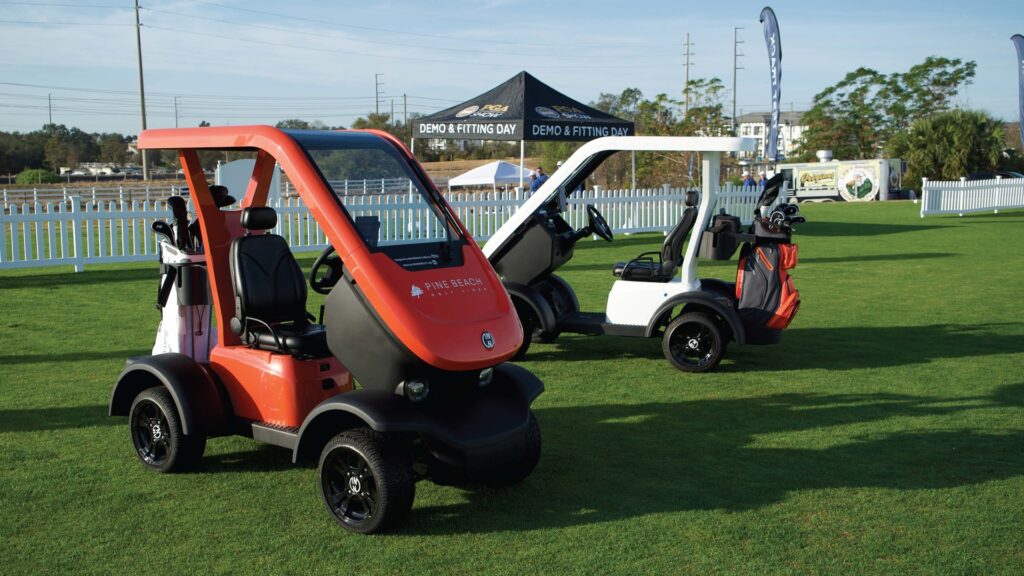 Are single rider carts the answer to faster rounds of golf? Would it be at higher cost to golf facilities to purchase, maintain and store twice the amount of four-wheeled vehicles? And what about the maintenance on turf, surely double the wheels rolling up and down fairways would cause issues for the agronomy staff?
INNO DESIGN introduced a new single-rider golf cart – the INNO-F1 at the 2023 PGA Show in Orlando Florida. F1 for INNO-F1 stands for 'for one', not 'Formula 1' as some may think. Two-seater golf carts have been the standard for golf courses and has not changed since the world's first golf cart was introduced about 70 years ago. Designer and founder of INNODESIGN Young Kim asked 'why aren't there any golf carts for one?' Then he and his team of designers began to sketch a single-rider golf cart about three years ago. Kim says that players will improve their golf games by not having to chase another's golf ball when riding in two-seater golf carts together. He adds that faster-paced rounds of golf will not only make rounds more enjoyable but will attract more golfers to play on their courses which will ultimately result in increased revenue. https://www.innomobilitylab.com/
Accessories
ZERO FRICTION – TheraTec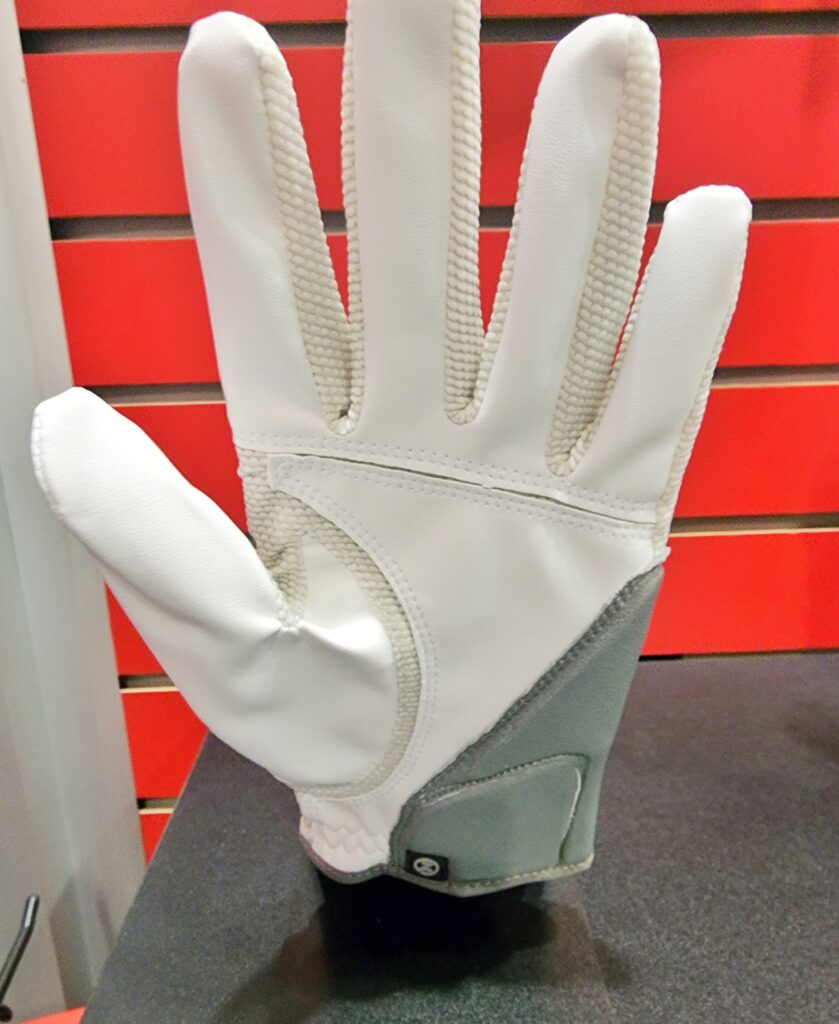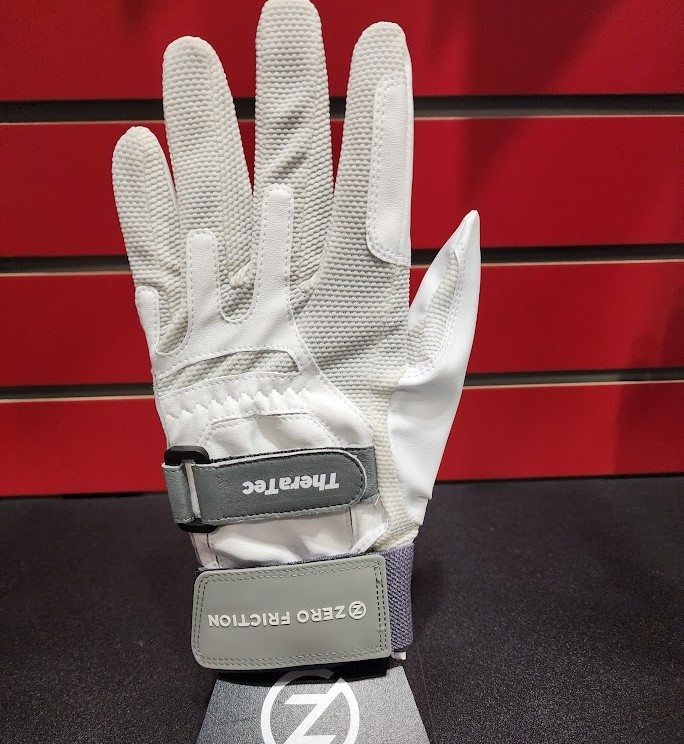 The only company to appear on our list of Best New Products more than once other than Titleist, is Zero Friction. When John Iacono told us last year about the idea for a golf glove called TheraTec – with a wrist support built in, I clapped and said, where do I sign up. Millions of us who play the game suffer from wrist pain of some kind. Additionally, since Zero Friction's gloves feature a one-size-fits all stretch mesh, there's no need to worry about whether these come in your size. According to Zero Friction, 7 different elements of bone, soft tissue, and nerves reside in the pinkie side of the hand. The TheraTec glove is constructed to assist in protecting these 7 structures from microtrauma during the golf swing. The wrist wrap style provides additional support throughout the wrist and hand. Also available in a non-wrist wrap style with all the similar benefits. MSRP $24.99 – https://zerofriction.com/theratec-gloves-wrist-wrap-style
ALLTIMATE – 3-in-1 Carry-On Travel Set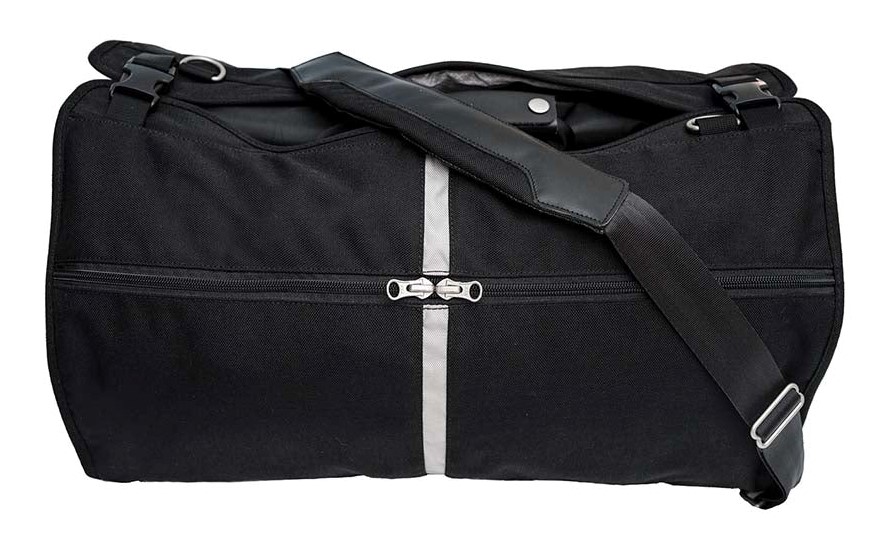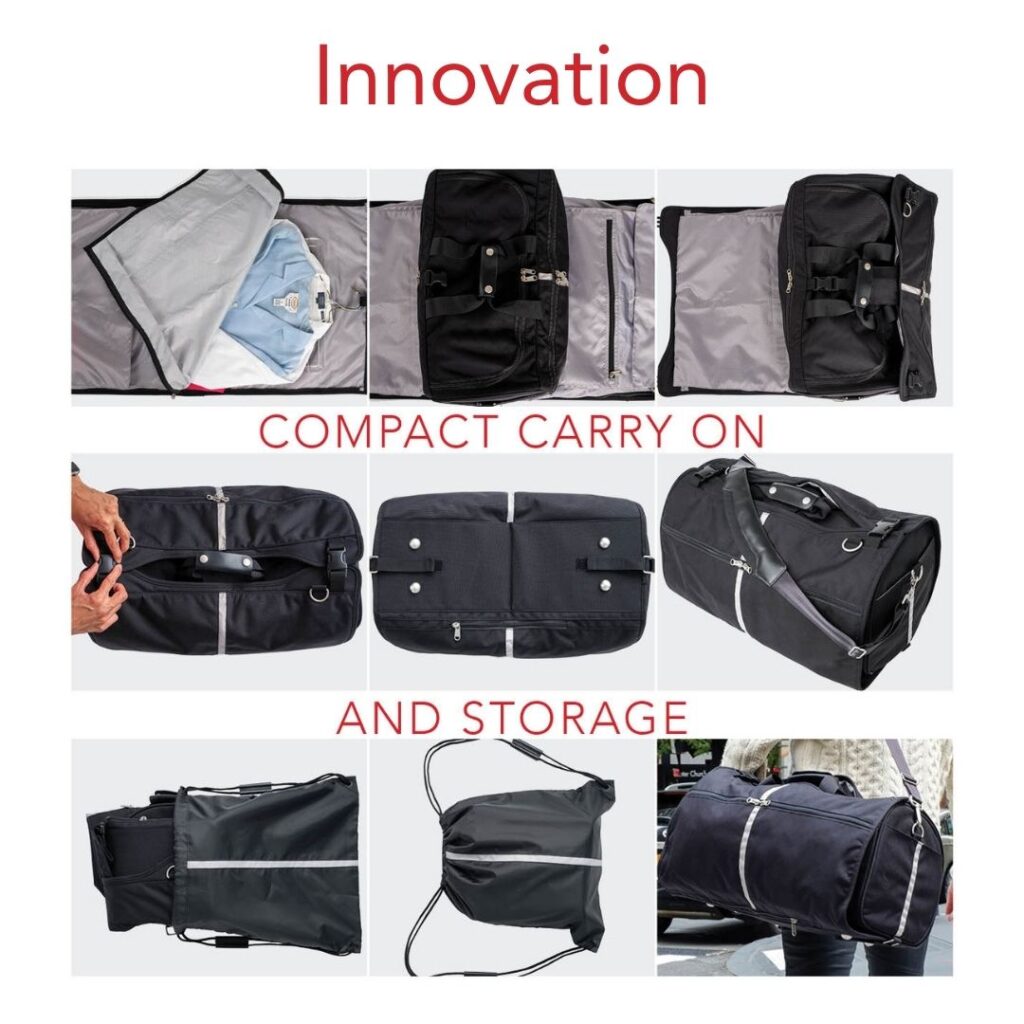 If you ever get a chance to meet Rashmi Hudson, you'll understand the passion she has for her invention and company – Alltimate. If you're an avid traveler, and you know I am, the Alltimate is easily the most ingenious luggage system I've ever seen. Rashmi describes it well – pack one piece for a weekend. Pack two or three for longer trips. Use each piece individually, or connect the hanging bag around the duffle and wear the day pack as a backpack for a compact luggage set. Hook the comfort strap on the duffle or garment bag for easy carrying, and you're ready to go. 3 in 1 set $349 – https://alltimateluggage.com
BRIM BUDDY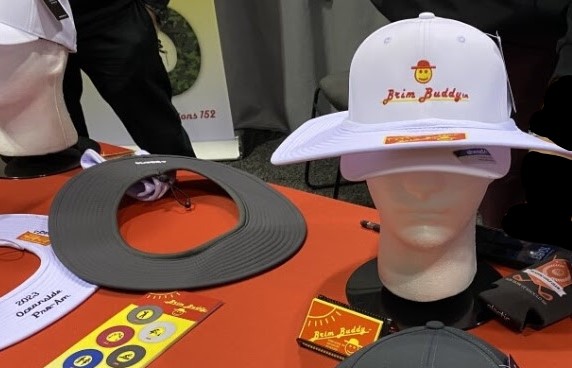 Dan and Don Sunseri, from San Francisco created a simple product that solves a problem for many, especially those who spend most of their time outdoors.
"We had skin cancer and our doctor told us to wear a big brim hat,'' said Dan. "We tried them all and didn't like em. We prefer baseball caps.'' The Brim Buddy, is the diameter of your typical bucket hat brim with a hole in the center that fits snug on any standard golf or baseball style cap. "It's not expensive and can be kept in your golf bag for sun protection when you need it,'' said Dan.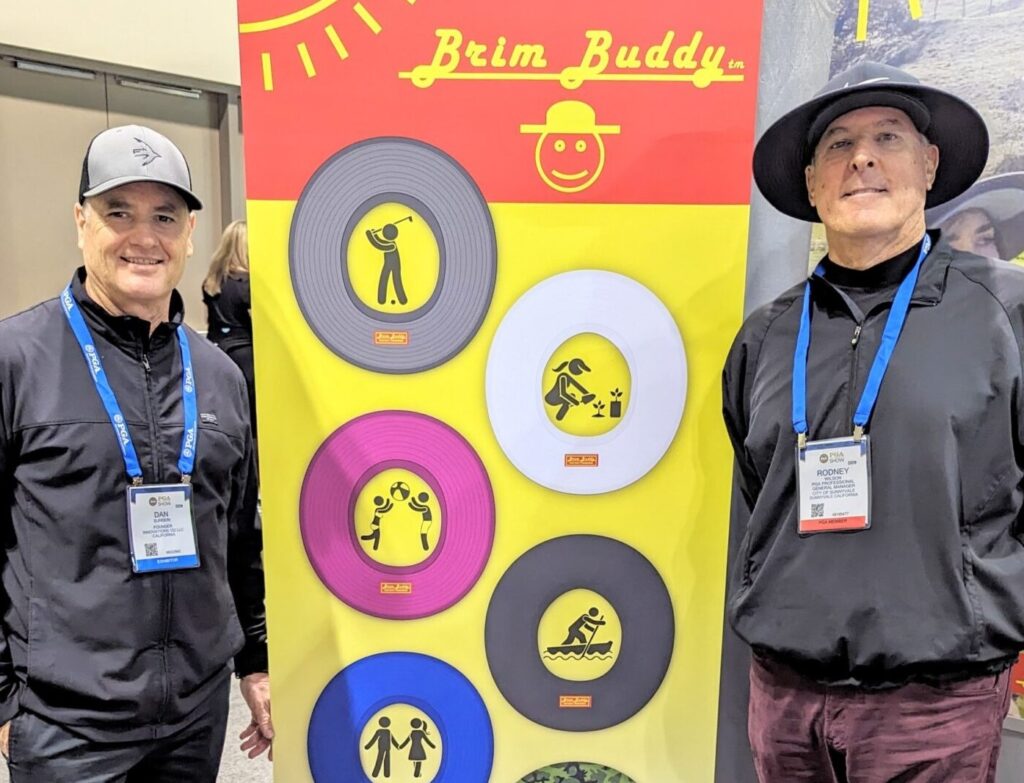 Featuring UPF 50+ sun protection, there are two models are available, light for standard use and a heavier version that holds up better in the windy conditions. Also it's far more convenient to own a selection of these, rather than buying a bunch of expensive golf bucket hats that always seem to get crumpled or ruined from sweat stains. Their new website is about to launch, but in the meantime contact Dan via email: Dan.su[email protected]
Swing Juice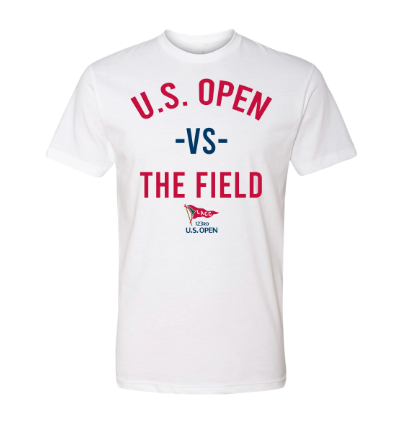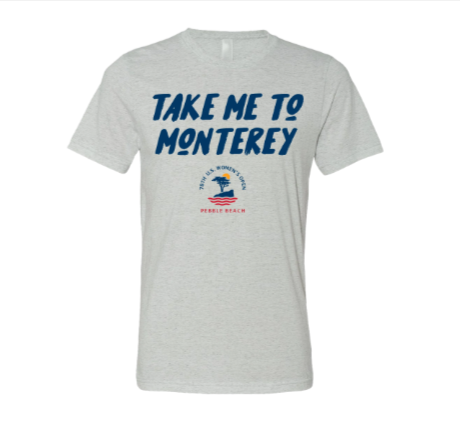 We end our 2023 Best New Products feature with perhaps the most fun brand and booth at this year's PGA Show – SWING JUICE and their Founder Jon Mason. Do yourself a favor and go online to check out their vast line of eclectic t-shirts, hats and accessories. This spring they have an entirely new brand of golf apparel that reflects the spirit of Jon and the brand. https://swingjuice.com/