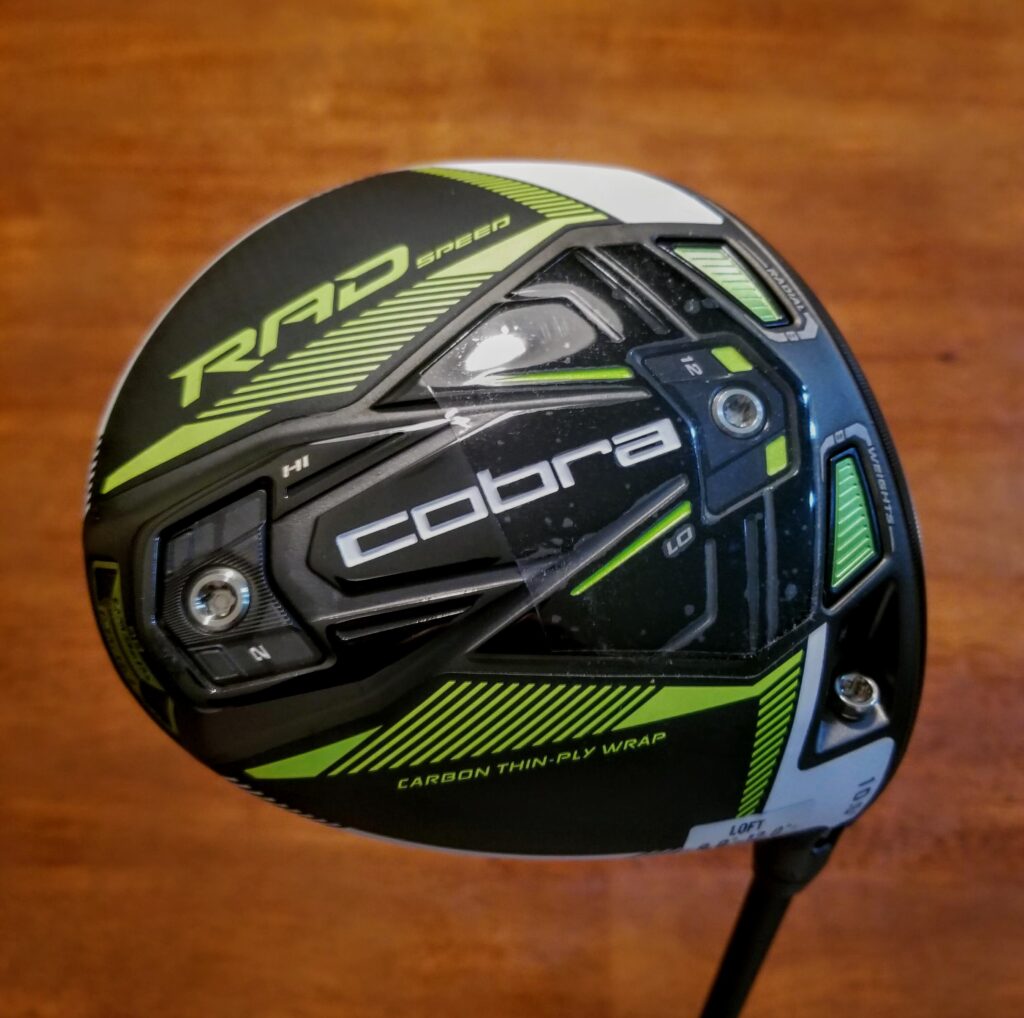 In recent years, starting with the phenomenal success of their F9 SPEEDBACK in early '19, Cobra has established itself as a major player in the driver market. Last year's SPEEDZONE was a worthy sequel and now in 2021, they've unleashed their RADSPEED driver line. Featuring Radial weighting, RADSPEED is available in 3 models: Standard – featuring low spin via forward bias weighting, XB (Xtreme Back) – single rear weight high MOI model, and XD (Xtreme Draw) – heel bias weighting for those who battle a slice.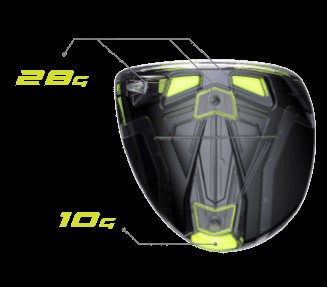 Our test model – Cobra's Standard RADSPEED Driver features a traditional head shape packed with technology including increased distance between front and back weights for faster ball speeds, low spin, and maximum stability. 28 grams of forward-biased RADIAL weights provide low spin.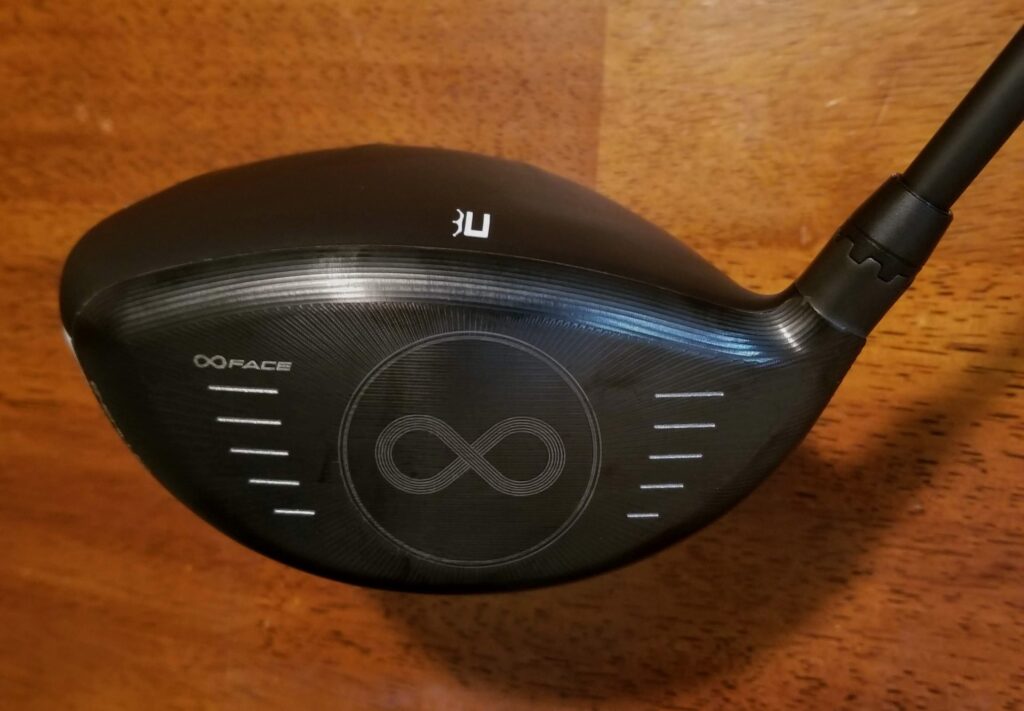 CNC milled infinity-edge face gives the RADSPEED a clean seamless aesthetic and expands the face area for max ball speeds on heel and toe mishits.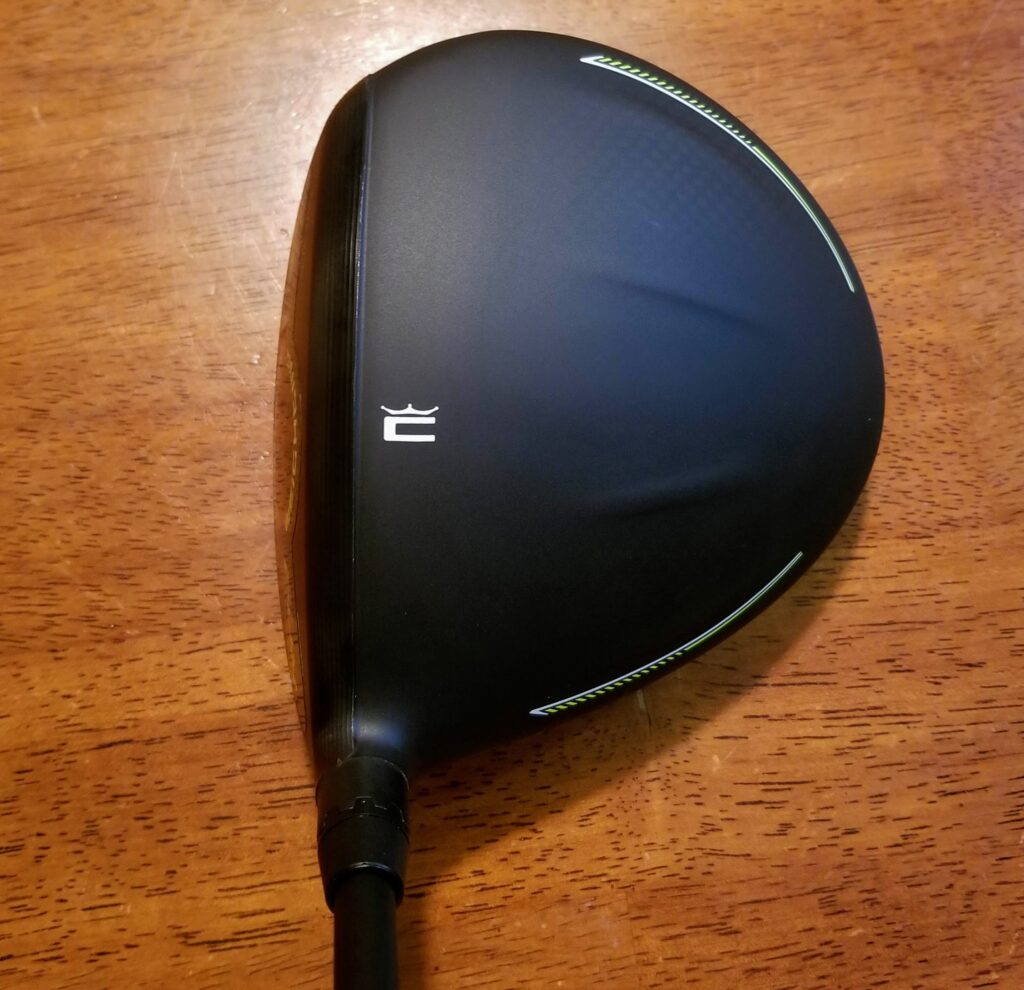 Matte black carbon crown – A lighter carbon wrap crown design features a new carbon fiber material that is 30% thinner which creates another 6 grams of discretionary weight that can be repositioned to optimize performance.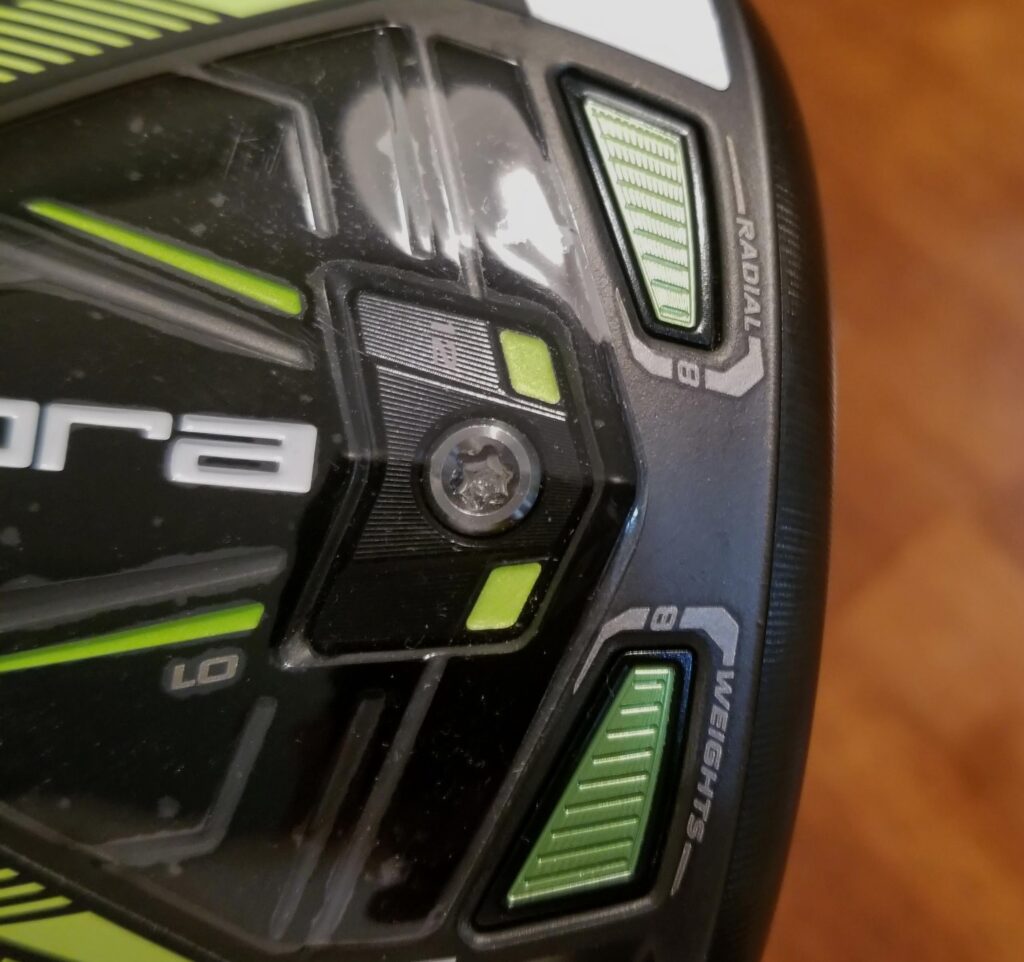 Adjustable front and back weights allow you to fine-tune trajectory and spin. Two 8-gram front weights can be combined with 12 gram front weight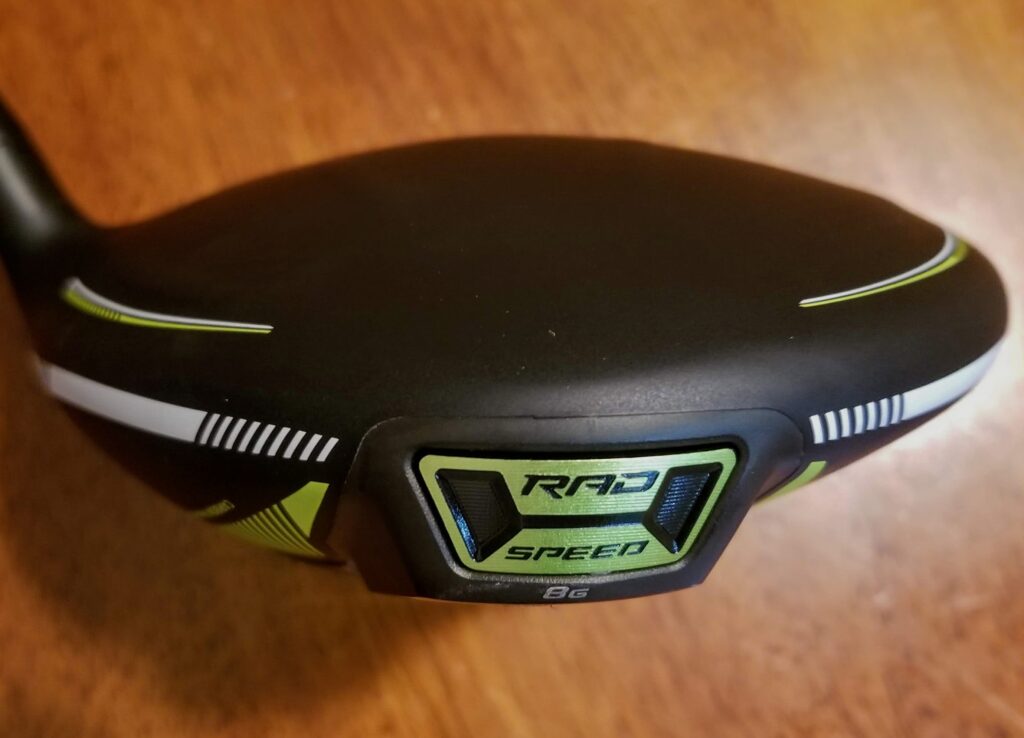 A fixed 8g back weight provides added stability to maximize distance on off-center hits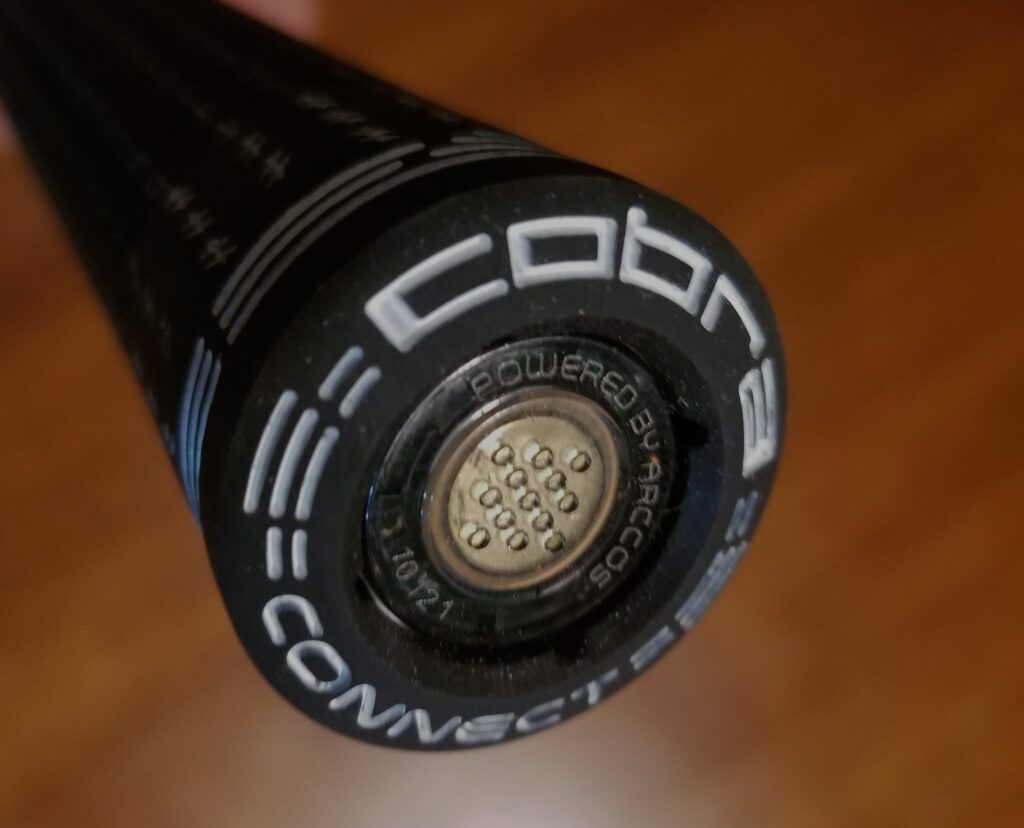 Lamkin grip and COBRA CONNECT™ Arccos shot tracking come as standard equipment on each Cobra Radspeed driver.
*Every Cobra club equipped with COBRA CONNECT comes with a FREE 90-day trial of Arccos Caddie and FREE Arccos Caddie Smart Sensors to pair every club in your bag. Download Arccos Caddie to take advantage of this offer.
Testing:
RADSPEED was the logical evolution of technology coming off F9 and SPEEDZONE, basically furthering the progression of weight placement. Does it deliver faster ball speeds, more distance, lower spin, and more forgiveness? In our testing using Foresight's GC system a few things stood out – ball speeds and carry distance were virtually identical to last year's test with SPEEDZONE, but spin rates dropped noticeably from 2250rpm to 1917 on average, likely a by-product of Cobra's front radial weighting. We did gain an average total of 4 yards w/RADSPEED over SZ based on ball run out from the lower backspin. Every other distance metric was virtually identical. So, if lower spin is what you're after, RADSPEED may be for you. The forgiveness difference was easily evident, over several sessions the RADSPEED averaged 6 yards closer to the centerline and dispersion was consistently tighter than with last year's SPEEDZONE. On the course, RADSPEED performs quite well, high draws and piercing fairway finders are a breeze to execute on command. Because of its low spin traits, consumers may want to loft up a bit, our 10.5 test club was spot on.
One thing that was noticeable immediately was the sound, with RADSPEED Cobra returned to a better acoustic that was a hallmark with the F9 Speedback of 2019. That muted "thwack" that emotes the sweet sound of a heavy hit is back, a trait that provides what we all identify as solid "feel". The CNC milled infinity face is about as cool a look as there is in golf equipment today, although ball speeds didn't show any improvements over last year when mishit in the toe or heel section of each driver.
Some will love the matte crown finish on RADSPEED, while others will long for the glossy black provided in past models. Personally, I don't have a preference. RADSPEED comes in a few limited edition color schemes and offers three stock shaft options – Fujikura Motore F1, F3 and Project X HZRDUS RDX Blue (you can access the custom options that does include several Mitsubishi, Aldila and UST options at no charge, while several other shaft choices come at an upcharge).
Summary:
If you're a Cobra loyalist and love your F9 or SZ driver, you probably won't see major differences, but if you are someone looking for a technology upgrade and Cobra interests you – RADSPEED offers a low spin beast that might be worth checking out. MSRP $449