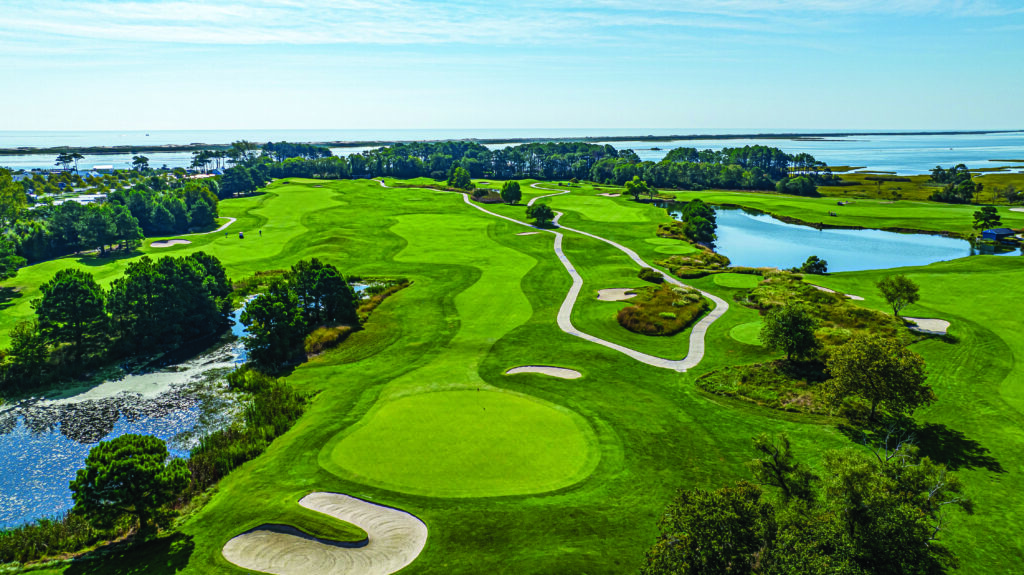 (NEW YORK, NY) – Golf Nation and Ocean City, Maryland Tourism have partnered to feature
the popular golf destination inside the hilarious "Ambush with David Feherty" show on the new
golf-lifestyle entertainment network with in-video shopping.
"Ambush" was filmed at Eagle's Landing Golf Course in Ocean City with Feherty, golf's
foremost funnyman, pulling off hidden-cameras hijinks to embarrass unassuming golfers. Golf
instructor and Golf Mind & Body ambassador Mark Wood joins the fun at the end of each
episode to highlight the focus needed when teeing it up under pressure.
Within the six- to eight-minute episodes, "buy bars" intermittently pop up on screen for viewers
to click to receive information about travel packages for Ocean City's 17 championship golf
courses and cultural activities.
The four season-one episodes are free to watch on www.golfnation.com, and coming soon to
connected TVs.
"Filming with Golf Nation, I succeeded in putting some fun back into the game," says Feherty,
the former professional golfer, current golf broadcaster and stand-up comedian, "often at the
expense of innocent hackers, of course."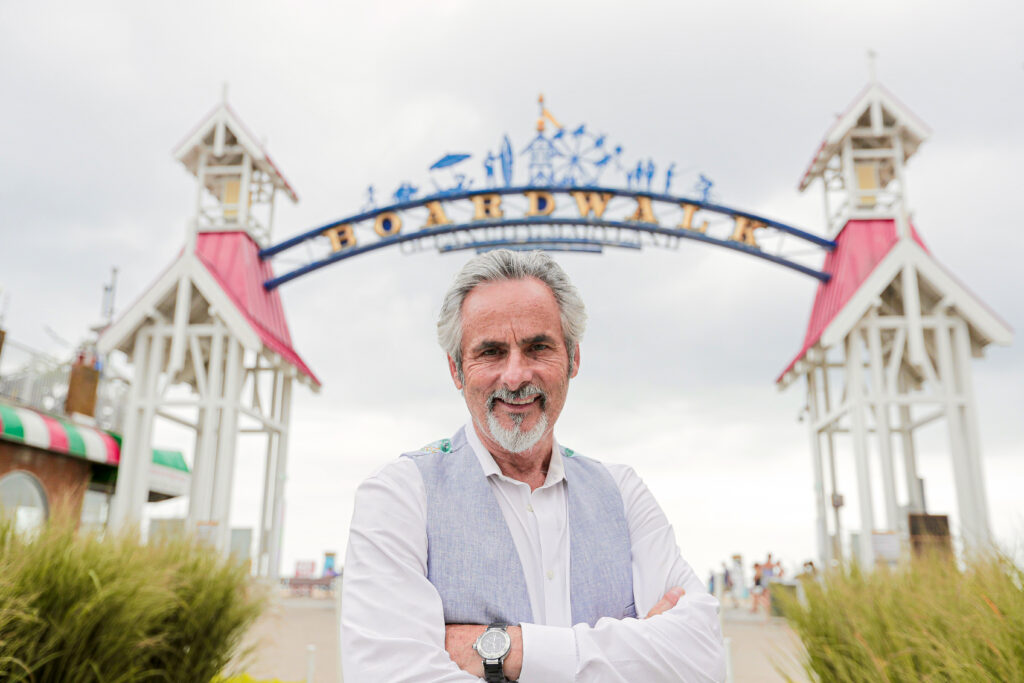 In October 2022, Feherty became a spokesperson for Ocean City, Maryland's golf and tourism
offerings. In his words Ocean City is a "coastal paradise that deserves a spot on everyone's
bucket list." The two-year partnership launched with a testimonial video that showcases all
Ocean City offers for travelers both on and off the green.
"Golf Nation's production of 'Ambush with David Feherty' spotlights the good times golfers can
experience in Ocean City," says Tom Perlozzo, Director of Tourism and Business Development
for Ocean City, Maryland. "It is a pleasure for our destination to be a part of this incredibly
refreshing series from Golf Nation celebrating the lifestyle of golf and the communities it serves.
We invite travelers far and wide to join us and enjoy all Ocean City has to offer."
Last month, Golf Nation h sneak-peeked as the first and only producer of original, entertaining
golf-lifestyle shows with the ability for viewers to instantly purchase items on-screen while
never leaving the streaming experience. Each commercial-free episode is five to 30 minutes
while specials may be longer.
In early 2023, in addition to www.golfnation.com, the channel – dubbed "Netflix Meets Home
Shopping Network" – will be available via mobile app, connected-smart TVs, Apple TV,
Android, Fire TV and Roku.
"The buy bar inside Golf Nation's original shows is our secret sauce," says Nick Buzzell,
Chairman and CEO of Golf Nation, noting that equipment, travel, fashion, technology,
instruction, club lifestyle and fitness brands are already partnering with new channel.
In addition to "Ambush," Golf Nation sneak-peek original series include:
Don't I Know You? – Golf's "Newlywed Game;" first episode with Zach & Kim Johnson
Golf Unseen – Adventure to South Africa for exotic golf courses with cultural experiences
Tee Shots – Drink, chat, swing, repeat hosted by famous mixologist Bill Binder
Versus – Golf influencers compete head-to-head
Watch Buy Play – Hottest golf products on the planet
More information: www.golfnation.com, [email protected].