Zero Friction, the Chicago based company long known for their industry leading (POWER3) golf tees and more recently their breakthrough innovation of compression fit golf gloves, has entered the laser rangefinder category with their new Laser Pro and Laser Pro SM. The Laser Pro SM was our test sample – which includes Slope + Magnet.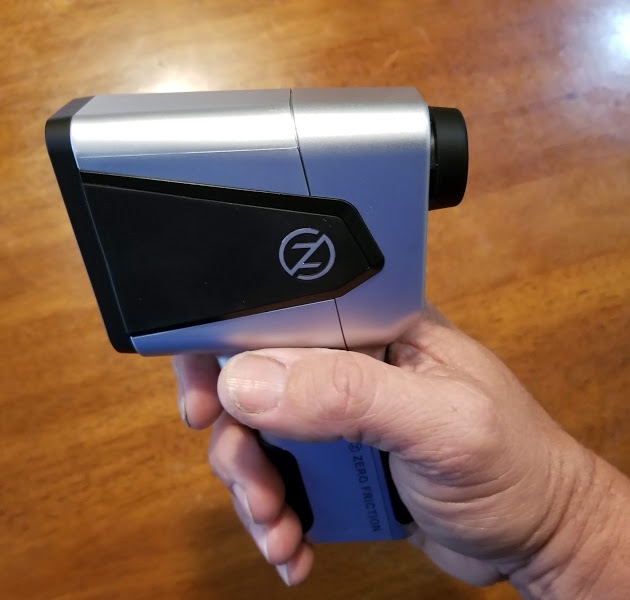 The ZF Laser Pro SM features a pistol shaped handle with a rubber grip for easy handling.
Aim and click, the precise distance readout will appear in the viewfinder and the LCD display (below).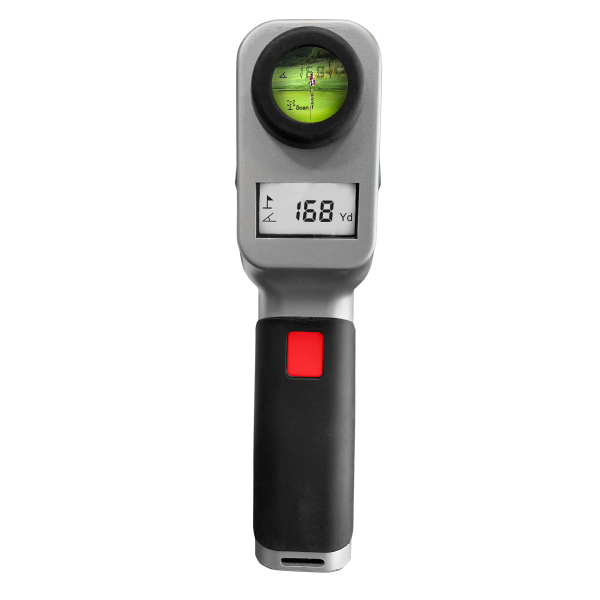 One of our favorite features of the Laser Pro SM is the convenience of the magnetic handle that keeps the device readily available for the next shot.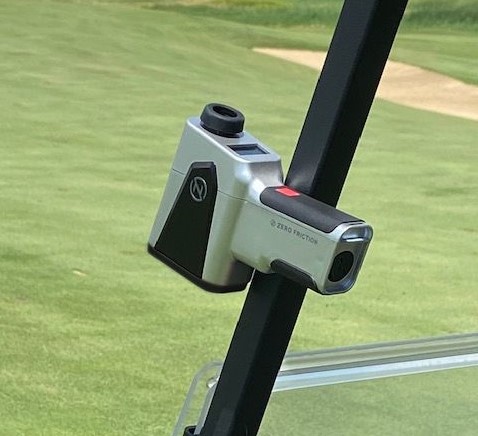 * Laser Pro SM Model includes Slope + Magnet feature
1000+yard range 1/- 1 yard with slope
conforms with USGA, R&A rules of golf and handicap guidelines
measurement; yards and meters
vibrates when locked on distance
waterproof device IPx5 and carry case
scan and pin lock modes
pistol shape rubber handle grip
easy to read LCD magnify 6x
lightweight 6.5oz, 182g
battery type; CR2-3V
carrying case included
includes the global zero friction app with over 36k courses worldwide
Also includes 10 bonus 3″ ZF Power Tees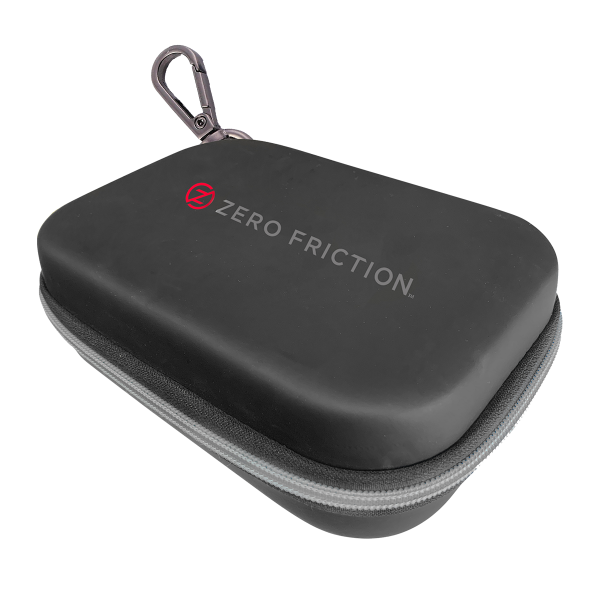 Laser Pro Carrying Case included
Testing: We tested the Laser Pro SM and immediately took a liking to several features. First off, the device is extremely easy to use – just point and click with the distance readout given both in the viewfinder and on the external LCD display. The rubber pistol grip is a variation from the typical laser and may be preferred by those who struggle to keep the smaller device steady enough to lock onto the target. Other features that have become a must on leading rangefinders are included in the Laser Pro SM – Scan and pin lock with vibration, measurements in yards or meters and it's waterproof. Laser Pro SM has 1000+ yard range – that may seem excessive and unnecessary, but it's always nice to know there is no object, landmark or target beyond your reach.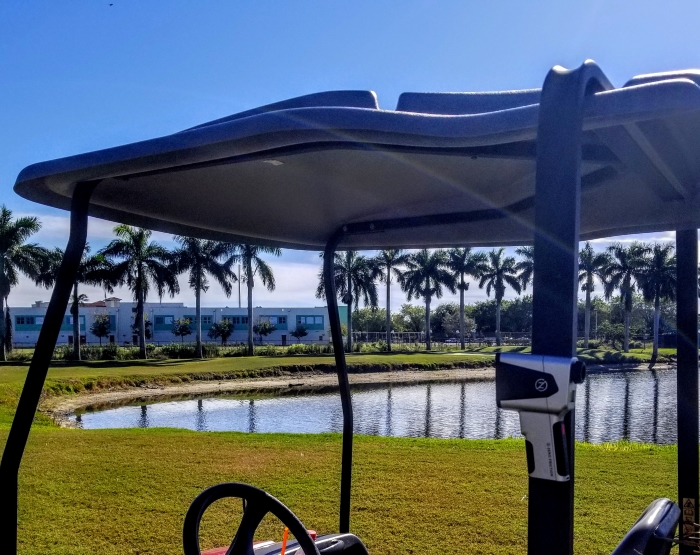 The feature that we liked the best just might be the magnetic handle – a great convenience for those who commonly take a cart to play. (For those who walk and don't deal with excessive elevation changes, Zero Friction offers a standard version of the Laser Pro for $100 less).
Overall, the Laser Pro SM earns high praise and cleared every hurdle we threw at it for ease of use, accuracy, and innovation. If you're in the market for a new laser rangefinder we highly recommend the Laser Pro SM. Take Dead Aim…
Laser Pro SM MSRP $329 – https://www.zerofriction.com/