Bruno's Blog
| | | | |
| --- | --- | --- | --- |
| Bandon Dunes Golf Resort - Keeps Raising Its Game | | | |
Story and Images by Jason Bruno
Bandon Dunes.
Those two words bring instant smiles to golfers around the globe. If
you've been fortunate enough to have experienced this links paradise
along the shores of the south Oregon coast, then you know the euphoria.
The resort and it's six courses (the new Sheep Ranch opened on June
1st) is the only authentic links destination in the United States. Last
August, the world watched the incredible drama from the U.S Amateur
at David McLay Kidd's original - the 18 hole layout that bears the same
name as Mike Keiser's minimalist golf mecca. If you've never been, put
it at the top of the MUST do list
Since the spring, the resort has been dealing with the "new normal" of
this horrific COVID-19 pandemic (Bandon reopened in Mid-May with a
new set of safety protocols). We arrived at the resort on July 26th,
beginning the visit with a mid-morning tee time on Bandon Dunes.
Day two was a 36 hole dose of Sheep with veteran Bandon caddie
Jerry Lou on the bag - the anticipation was off the charts.
This view from a room at the Inn overlooks the 18th green on B.D
and the Lodge. For our visit, the week before the U.S Amateur, the
weather was ideal, low 50's in the mornings and mid 60's in the
afternoons (with typical summer winds out of the north 15-25 mph).
Ken Nice and his Agronomy Team had all of the courses in spectacular
shape. As stated earlier, the resort has Covid-19 safety protocols in
place, so before you arrive visit: https://www.bandonsafepractices.golf/
for updates on what amenities are open.
The newest member of the links rota at Bandon is the Sheep Ranch,
a Coore/Crenshaw design (that was previously an informal links created
by Doak/Urbina) that utilizes a small footprint perhaps better than
any American routing (with a possible exception of Merion), providing
the feel of a century old classic Scottish links (to learn more about the
Sheep Ranch, check out our feature:
http://linksnation.com/site/index.php?option=com_content&view=category&layout=blog&id=9&Itemid=10)
Often overlooked by first timers visiting Bandon is the 13 holes of
par 3 splendor - Bandon Preserve. Whether you start your day of
golf here or spend the evening chasing the sun, you'll enjoy some of
the most breathtaking views and most unique short holes imaginable.
It may be the finest short course on the planet, and certainly is a safe
bet to be the most fun.
On this visit to the resort, we made it a point to see and experience ALL
of what Bandon has to offer, make some time to stroll around the nature
trail at Chrome Lake and visit the Labyrinth. The ideal meditation spot in
a very tranquil setting. The Labyrinth is dedicated to Bandon visionary
Howard McKee, for without him, Bandon as we know it, likely would not
exist.
You can't go wrong with any of the various lodging options at the resort,
but our personal favorite (where we've stayed several times, including
this past visit) is the Chrome Lake villas. Not all lodging options have
both shower and bath tub (Chrome Lake does), if recovery is important
to you after those long 36 hole days on the links, soaking in a hot tub
can be invaluable. This is the ideal set-up for those who prefer a secluded
cabin type of vibe.
Shorty's is the informal 9-hole par 3 practice course, ideally located
a few paces from the one acre "Big Putt" practice green alongside
the Bandon Dunes Driving Range. An eclectic short course that
caters to playing to different targets from varying spots (as long
as you don't endanger others), the scorecard is thought of as a
suggestion rather than a mandated routing. It's free to resort guests,
but an honor box beside the 1st tee welcomes donations that benefits
Bandon Junior Golf and the Evans Scholarship Caddie Program.
Planning Your Trip to Bandon:
There are a few schools of thought on how to plan a trip and itinerary
at Bandon. The two best routes to get to the Bandon area via air travel
is either thru Eugene or North Bend. North Bend is much closer (just 30
minutes away from the resort) but is generally more expensive and is
limited to connections (or direct flights) from Denver or San Francisco.
Hertz and Enterprise do have car rentals on site. The route from Eugene
offers more choices in terms of connections and deals. It's about a 2.5
hour drive to the resort, so plan accordingly. For our latest visit, we flew
into Eugene and spent the afternoon playing golf in the area (Eugene CC).
We drove to Bandon early the next morning in time for our 9:40 am tee
time at Kidd's original 1999 layout.
When to play each course at the resort can be an essential element
of every visit and needs to be planned accordingly. Savvy links
enthusiasts who frequent the resort - also known as "Bandonistas",
have a definite method of how they plan out their stay. Here is
the cliff notes version of how to plan your Bandon Dunes Golf itinerary:
1 - Use evenings, mornings and travel days to get the group together
for the pure fun of the Punch Bowl putting course, Bandon Preserve or
Shorty's. Each can be experienced in 90 minutes or less.
2 -Place the more challenging venues and those with the most wind
exposure in the a.m slot whenever possible. Of the courses, Bandon
Trails is the obvious choice for afternoon play because most of the
holes are played in relative seclusion through the forest and away
from the strong ocean gusts. Sheep Ranch is the wild card venue
that can be slotted anywhere in the schedule. It is exposed to the
fiercest winds at the resort, but it's the shortest layout with the
most generous fairways (and no sand bunkers), so Sheep is usually
more playable than say Pacific Dunes or Old Mac in the afternoons
when the winds kick up. Also the tee boxes are in very close proximity,
it's by far the easiest walk.
Bandon Trails is a magnificent walk through the woods with some of the
resort's finest architecture and is the ideal respite from the late afternoon
coastal winds. There is an element of Trails that reminds me of the great
dunes holes at Cypress Point. It doesn't have the spiritual ocean vistas
coming in like 16 at Bandon, but don't pass on one of Coore & Crenshaw's
finest works.
3 - Here's an example of our itinerary from earlier this summer with
a few dinner suggestions:
Day One - Leave Eugene at 6 am, arrive at Bandon Resort 8:30am.
9:40 am tee time - Bandon Dunes
3:10 pm tee time - Bandon Trails
8pm: Punch Bowl
Dinner: Pacific Grill (Tandoori Chicken)
Day Two -
8am - Practice area / Shorty's
9:10 am tee time - Sheep Ranch
3:20 pm tee time - Sheep Ranch
Dinner: McKee's Pub (Beer Battered Fish n Chips)
Day Three -
10:40 am: Pacific Dunes
6 pm: Bandon Preserve
Dinner: Gallery (Fish Tacos)
Day Four -
8:10 am tee time - Old Mac
Check Out - Fly out of OTH (North Bend)
4 - There will be days on the Southern Oregon Coast where mother
nature won't cooperate with your plans. Roll with the punches, our
morning round at Old MacDonald featured some serious marine layer
(fog) for most of the front 9, but the iconic "Ghost Tree" (above) still
stood tall. In cases where visibility is very limited and scoring is not
likely to meet expectations, don't let the conditions ruin the experience.
Keep the enthusiasm alive by engaging in match play.
5 - It's easy to consider Bandon Preserve an appetizer and just pass on
playing it. DON'T make that fatal mistake, it may be the most fun you
have the entire trip, and as we mentioned earlier, it might be the finest
par 3 course on earth.
6 - Be sure to be prepared for any type of weather. Speak with other
respected players that have visited the resort, wet weather gear is
a must. Our first trip out there 9 years ago, I didn't bring any quality
rain gear and got blitzed by an early a.m 40 degree rain on the first
hole of the trip (and a day later a hail storm nailed Ken Nice and I at
Preserve). Every visit since, I've brought the gear (and of course haven't
needed it). Layering is another important component - compression under
garments, sweaters, 1/4 zip pullovers are standard apparel to keep your
core warm during high winds. Several pairs of your most comfortable golf
shoes are perhaps the most important equipment needed. You're walking
some gnarly terrain, often in tough conditions - dry and happy feet (and
legs) are often the difference in how well you hold up on those 36+ hole
days.
7 - Finally, and perhaps the best advice I can provide is to take a Bandon
caddie whenever possible. They are so knowledgeable about the courses
and will save your body from the rigors of carrying or pulling your bag
up and down the gnarly links terrain. Jerry Lou was my guy for this trip
and will be for my remaining visits out to the resort. An outstanding
vet at the resort that not only became a teammate out there, but the
conversation was just what I needed to make the walk even that much
more enjoyable. After our time together, I consider Jerry a colleague
and a friend. Remember, you're saving your body, a few strokes and
you're helping support some great hard working people. Tip well and
keep the bag light . . .
There are so many worthy hole designs created by Tom Doak and Jim
Urbina on Pacific Dunes, bring your "A" game for this gem. The par 3
seventeenth is among our favorite one shotters anywhere.
The par 3 third at Sheep Ranch is the shortest hole on the new Bill Coore/
Ben Crenshaw layout at 113 yards.
Our second spin around Sheep Ranch brought a bit of history, a hole
out eagle 2 here on the 443 yard par 4 fourth. As legend has it, the
eagle was the first of its kind on this hole, and when we arrived at
the clubhouse after the round, a staff member obliged with a cool
memento (below).
Bandon Dunes Golf Resort has introduced the links golf experience
to so many who's only previous perspective came from watching
The Open Championship on television each summer. Now, in a
relatively short span of time (20 years), over a million links enthusiasts
have flocked to the south coast of Oregon to enjoy the firm & fast
"feed the ball" origins of how the game was intended to be played by
the Scots several hundred years ago.
Keiser's vision has become the finest golf destination in North America
(perhaps the world), and somehow they have expanded the product
without losing sight of its original minimalist links ethos. After each of
our visits, it's been tough to imagine that it could get any better, and
yet it has. The recent opening of Sheep Ranch really has added another
dimension to the resort experience. The only thing we can think of that
would improve Bandon Dunes moving forward would be to have a world
without a pandemic, so all of the social aspects of the resort can resume.
For more info on Bandon Dunes, visit: https://www.bandondunesgolf.com/
| | | | |
| --- | --- | --- | --- |
| Carr Golf Announces Ireland Golf is Back | | | |
The return of Golf in Ireland
On Monday last, golf clubs across Ireland threw open their doors to delirious golfers, 7 weeks after their enforced closure in late March.
Fairways, pristine after months of uninterrupted maintenance, welcomed back members only under a government roadmap that lays the path for full access later this year.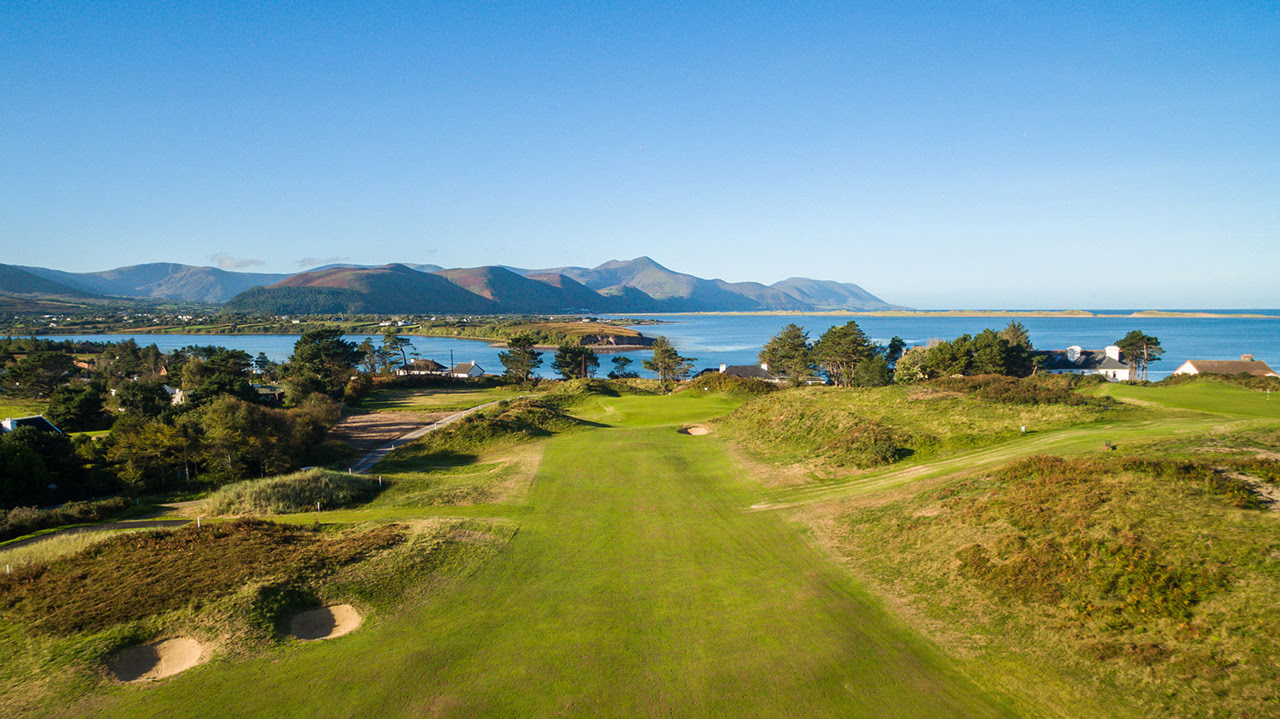 Under Phase 1, members living within 5 kilometres of their home course were allowed to play in groups of three at 14 minute intervals. Golf's unique and envious position as a sport that can be enjoyed safely has given rise to a huge surge in interest and demand across the local market.
Some clubs have reported a significant spike in membership sales as dusty sets of Slazenger & Spalding Irons have been unearthed in sheds up and down the country. Many a father or grandfather being ushered out the front door by their suffering spouses…. "No it's ok honey, play 18…36 if you must!"
Under the 5 phase government roadmap, golf will gently open the doors to more golfers, from greater distances, and in increasing numbers and frequency; all the time migrating safely towards fourballs, visitors and full clubhouse facilities opening in early August. (We might even get to enjoy a Creamy!)
Amongst all the excitement, we must remember that we are in an enviable position and therefore we have a duty to protect and preserve the game we love so much, by golfing and socialising responsibly. And in doing so we will ensure that our fairways will become your fairways; to be enjoyed again by our clients as soon as the skies open up again.
Stay safe and, when ready, we will be ready and waiting to welcome you to our shores for the best and truest golf experiences across our shores. We might even sneak you a "creamy" or two!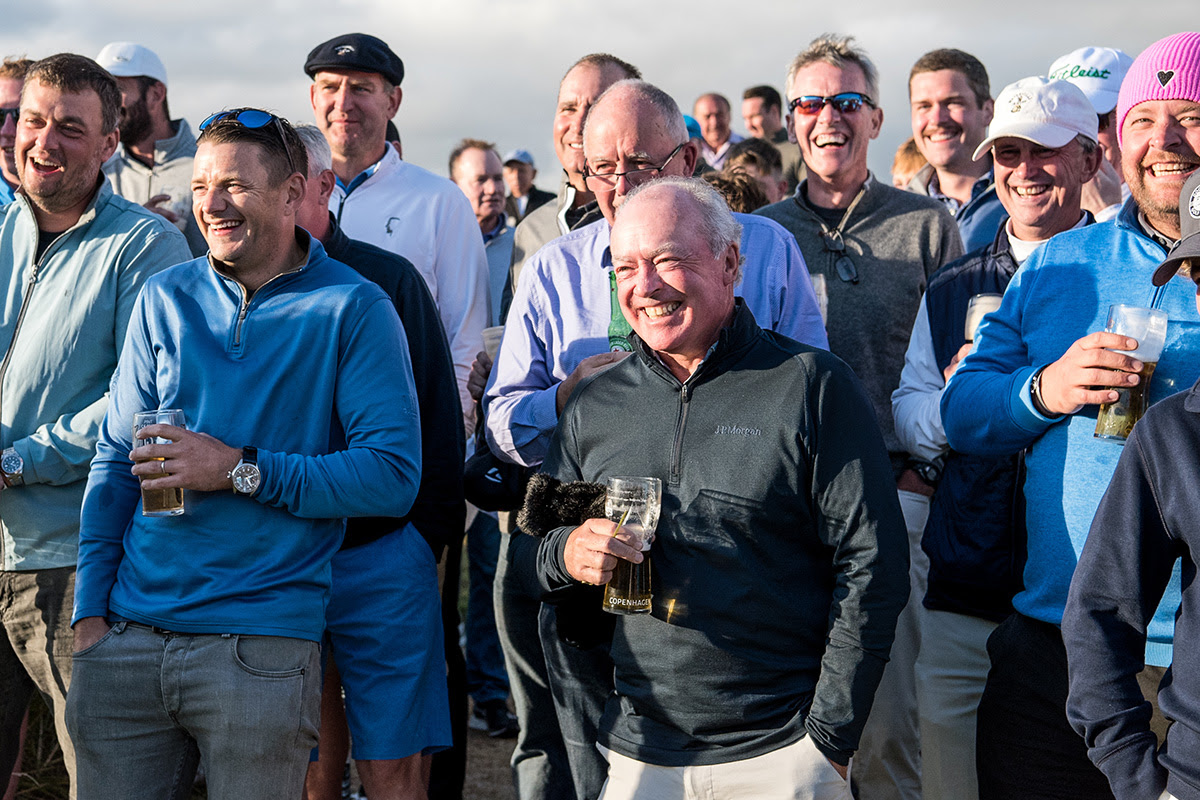 Warning: Illegal string offset 'active' in /home/content/84/5782284/html/site/templates/siteground-j15-68/html/pagination.php on line 129

Warning: Illegal string offset 'active' in /home/content/84/5782284/html/site/templates/siteground-j15-68/html/pagination.php on line 135

Warning: Illegal string offset 'active' in /home/content/84/5782284/html/site/templates/siteground-j15-68/html/pagination.php on line 129

Warning: Illegal string offset 'active' in /home/content/84/5782284/html/site/templates/siteground-j15-68/html/pagination.php on line 135

Warning: Illegal string offset 'active' in /home/content/84/5782284/html/site/templates/siteground-j15-68/html/pagination.php on line 129

Warning: Illegal string offset 'active' in /home/content/84/5782284/html/site/templates/siteground-j15-68/html/pagination.php on line 135

Warning: Illegal string offset 'active' in /home/content/84/5782284/html/site/templates/siteground-j15-68/html/pagination.php on line 129

Warning: Illegal string offset 'active' in /home/content/84/5782284/html/site/templates/siteground-j15-68/html/pagination.php on line 135

Warning: Illegal string offset 'active' in /home/content/84/5782284/html/site/templates/siteground-j15-68/html/pagination.php on line 129

Warning: Illegal string offset 'active' in /home/content/84/5782284/html/site/templates/siteground-j15-68/html/pagination.php on line 135

Warning: Illegal string offset 'active' in /home/content/84/5782284/html/site/templates/siteground-j15-68/html/pagination.php on line 129

Warning: Illegal string offset 'active' in /home/content/84/5782284/html/site/templates/siteground-j15-68/html/pagination.php on line 135

Warning: Illegal string offset 'active' in /home/content/84/5782284/html/site/templates/siteground-j15-68/html/pagination.php on line 129

Warning: Illegal string offset 'active' in /home/content/84/5782284/html/site/templates/siteground-j15-68/html/pagination.php on line 135

Warning: Illegal string offset 'active' in /home/content/84/5782284/html/site/templates/siteground-j15-68/html/pagination.php on line 129

Warning: Illegal string offset 'active' in /home/content/84/5782284/html/site/templates/siteground-j15-68/html/pagination.php on line 135

Warning: Illegal string offset 'active' in /home/content/84/5782284/html/site/templates/siteground-j15-68/html/pagination.php on line 129

Warning: Illegal string offset 'active' in /home/content/84/5782284/html/site/templates/siteground-j15-68/html/pagination.php on line 135

Warning: Illegal string offset 'active' in /home/content/84/5782284/html/site/templates/siteground-j15-68/html/pagination.php on line 129

Warning: Illegal string offset 'active' in /home/content/84/5782284/html/site/templates/siteground-j15-68/html/pagination.php on line 135
«

Start

Prev

1

2345678910NextEnd »


Page 1 of 26