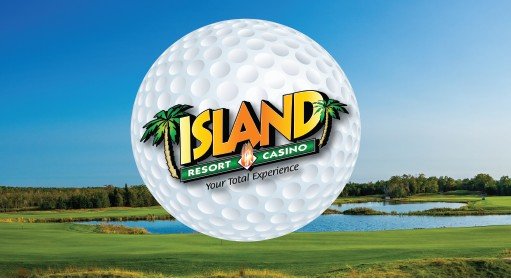 It's time to start planning. We have a gem for you if you've been contemplating where to go for your next golf journey in 2023. Located 13 miles west of Escanaba, Michigan in the Upper Peninsula, the Island Resort & Casino is one of the midwest's largest golf, casino and entertainment resort destinations. Can you say buddies trip ?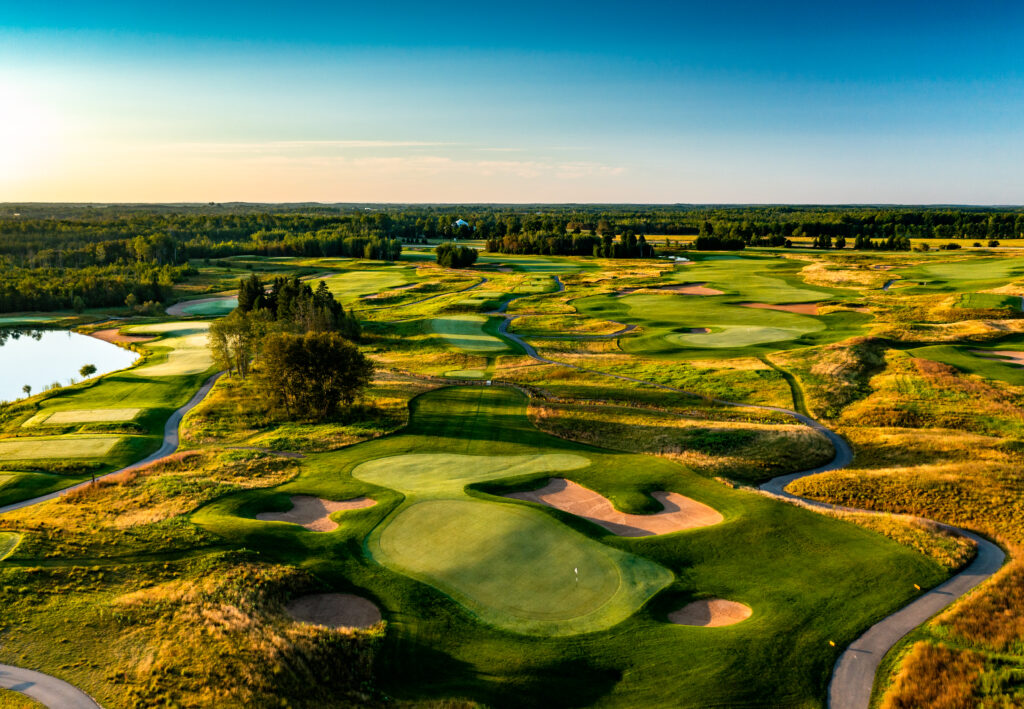 Island Resort & Casino features 36 holes of superb Paul Albanese-designed golf. The two 18-hole designs, Sweetgrass and Sage Run are absolute contrasts in style (more on this a bit later). We recently visited the resort just as the evening temps got crisp and the leaves began to turn brilliant hues of russet and amber. The mid-September conditions facilitated the ideal playing conditions we prefer – firm and fast, bringing all of the interesting contours into play.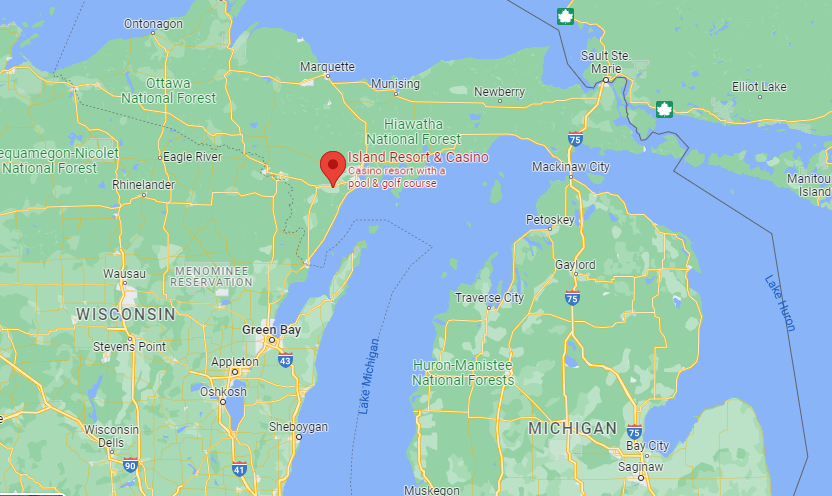 The cool autumn mornings warmed up nicely by the afternoon – into the mid 60's. I would urge anyone who hasn't been to this beautiful part of the country, to make plans for the 2023 golf season. Here's a brief description of the two courses at Island Resort . . .
Sweetgrass Golf Course
Sweetgrass Golf Club is a prairie-style Albanese layout that was the resort's first course (it opened in 2007) located adjacent to the hotel. Sweetgrass has links elements in play as well as several template design greens including – Redan, Biarritz, Island, and Double-Green. The course opens with a prime opportunity to get one up on the scorecard with a tame short par 4 that plays a mere 282 yards from the 6439 tees that we played. The course begins to show its teeth at the 450-yard fourth, a stern test that features a reverse redan green that runs away from the golfer's approach. The front nine finishes beside the hotel where the ninth and eighteenth share a double green (below).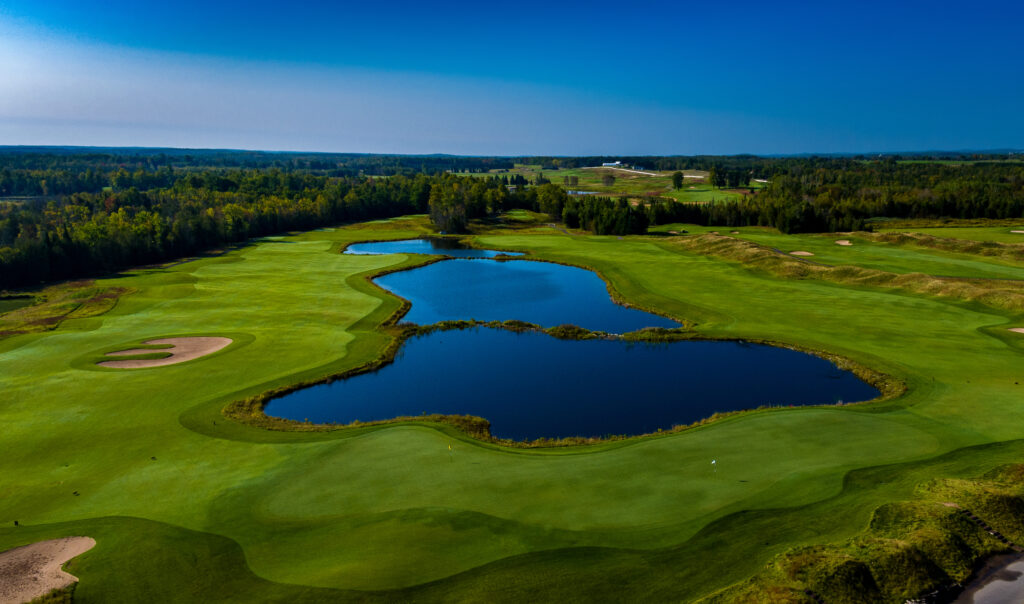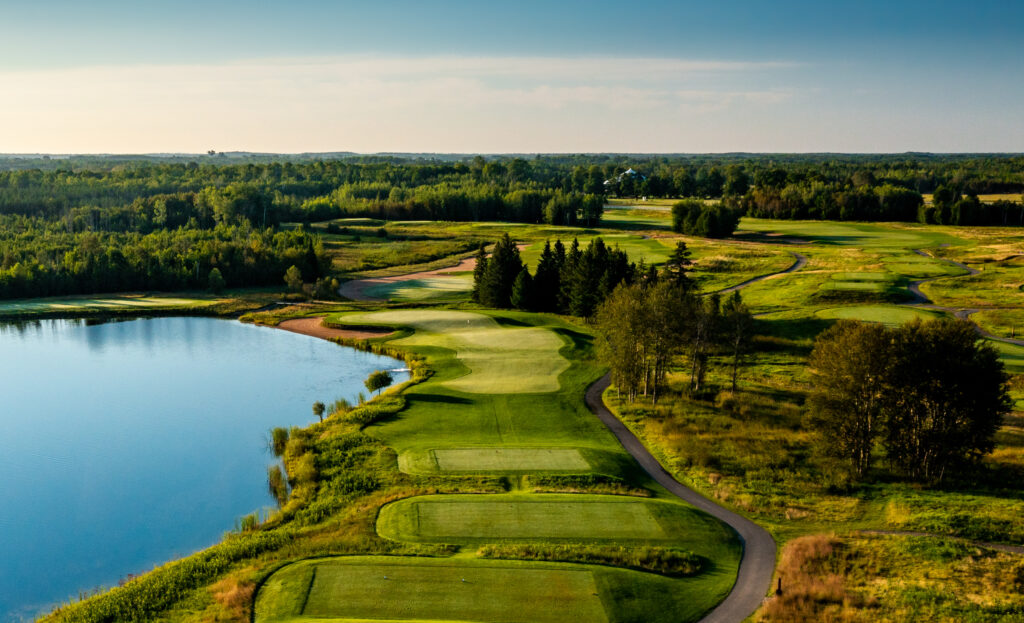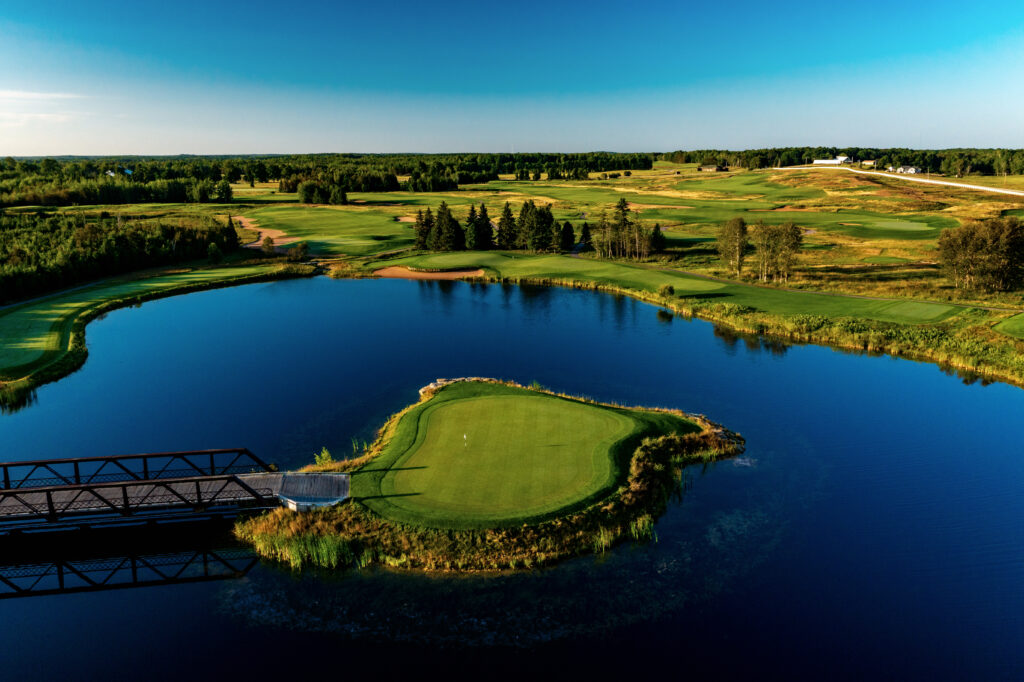 Sweetgrass is an absolute blast to play, and if you pick the correct set of tees, it's more thought-provoking and strategic than heavy lifting. The course hosts an annual Symetra Tour event – the Island Resort Championship. Sweetgrass features a rich history of the Hannahville Indian Community (which owns the resort), with holes named after Potawatomi clans, villages, allies, medicines, and symbols.
Sage Run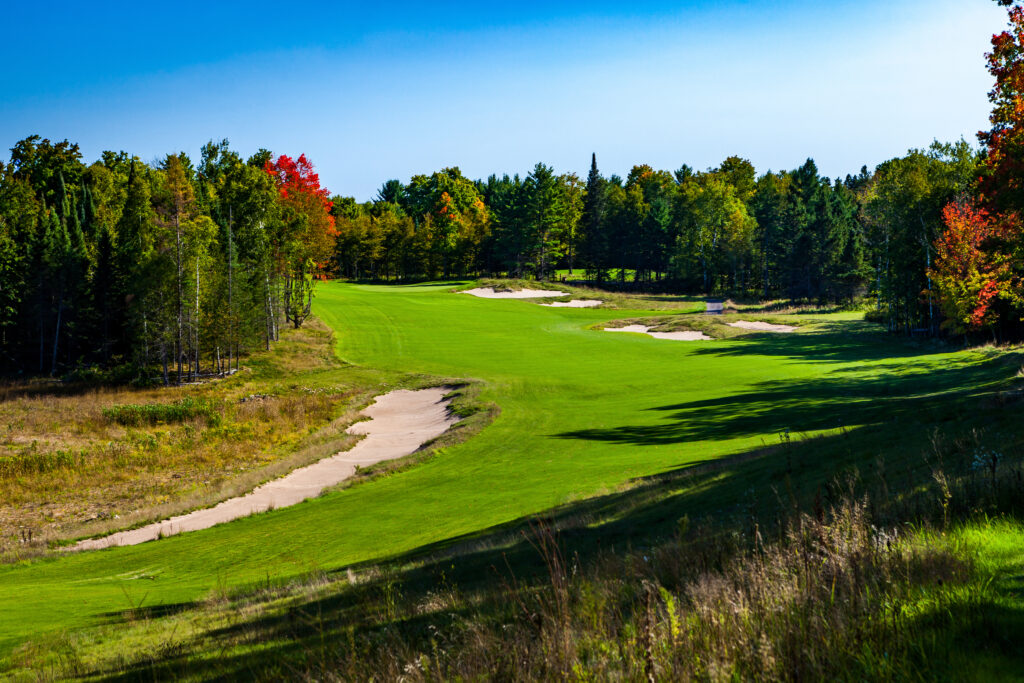 Open for play in 2018, Sage Run is the resort's other Paul Albanese-designed championship layout and is quite a divergence in style and terrain to Sweetgrass. Sage Run features hardwoods, dramatic elevation changes, and less formal bunkers than its sister at the resort. Sage Run is rugged where Sweetgrass in manicured, tall wispy fescue grasses provide the backdrop on each hole as it transitions into dense woodsy native surrounds on the edges. The par-3 fifth is where the drumlin ridge presents itself to the golfer – it's just a short iron, but the severe uphill semi-blind tee shot intimidates many. The sixth (above), might be the tallest task on the property, a 473-yard dogleg left par-4 that challenges both your power and wit to take on the long bunker that guards the left edge of the fairway. The approach plays uphill to a putting surface wedged between dense foliage and waste sand area. Albanese gives you a prime opportunity to get one back (maybe even two) as the routing moves slightly uphill on the drivable 274-yard par-4 eighth (below) . . .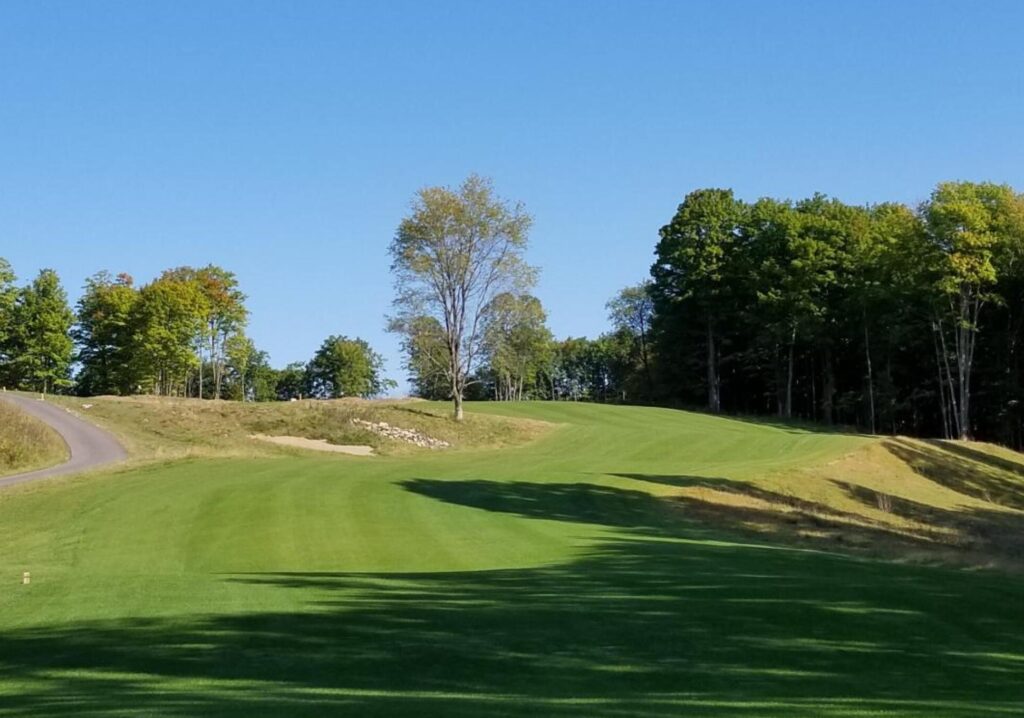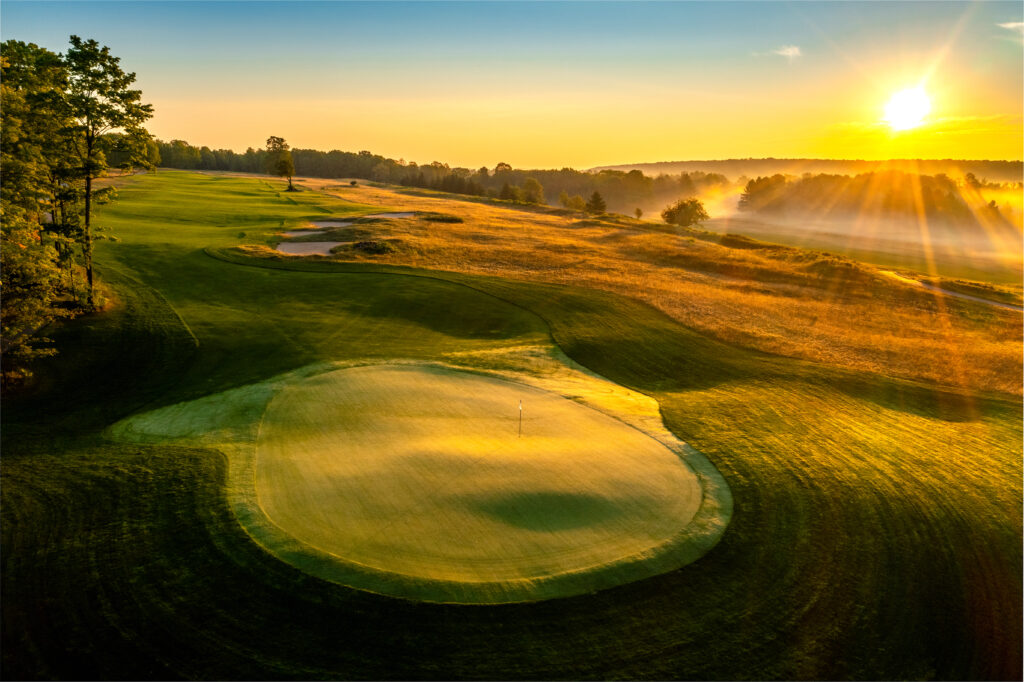 The par 5 ninth (above) is another good opportunity to get right as the course heads back towards the clubhouse and features a semi-blind approach over a cross bunker that comes into play for those trying to reach in two. The large bunkerless green welcomes long approaches that land short and will chase down onto the green leaving a possible putt for eagle.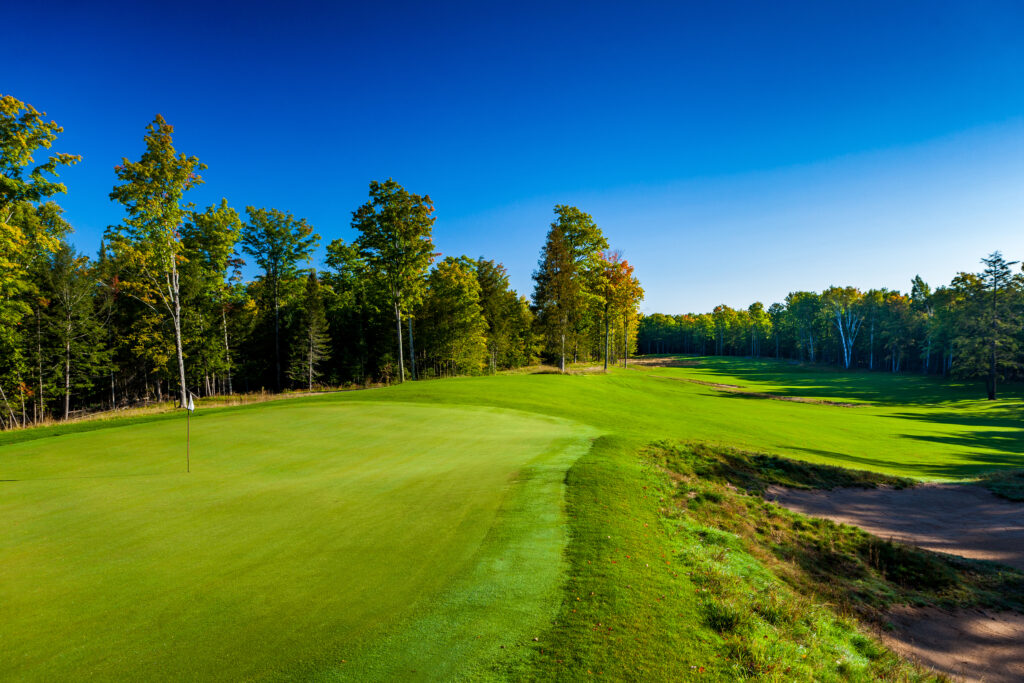 The back nine challenges early on the lengthy downhill tenth, followed by a sharp dogleg left par-4 eleventh that features a green with extreme contours. The par 4 thirteenth (above) plays uphill on the short approach but requires absolute precision. The short uphill sixteenth is another thrill ride, playing to a large blind green. The 635-yard par 5 finisher at Sage Run plays from an elevated tee down to a sharp dogleg left fairway, the approach is to a well-contoured green site that's built into a ridge shelf where the clubhouse resides. Sage Run is the ideal complement to Sweetgrass.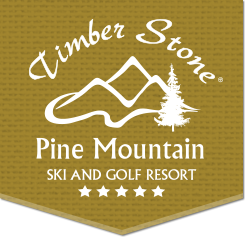 Timberstone at Pine Mountain Ski and Golf Resort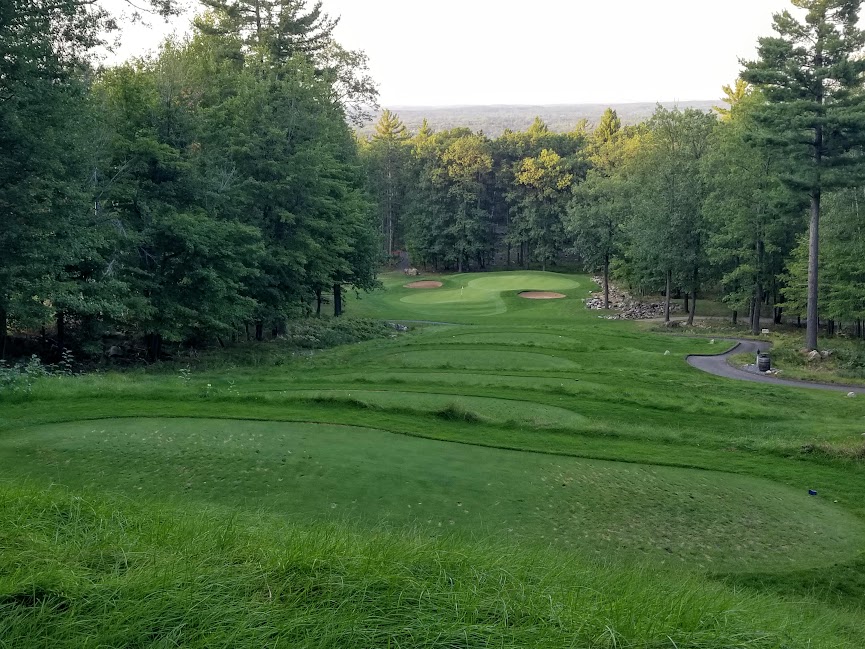 Timberstone is located in Iron Mountain, Michigan, where the region is known more for its Skiing prowess than its golf, but Jerry Matthews created a course design that features majestic pines, scenic vistas, wetlands, and natural elements that require strategy and accuracy.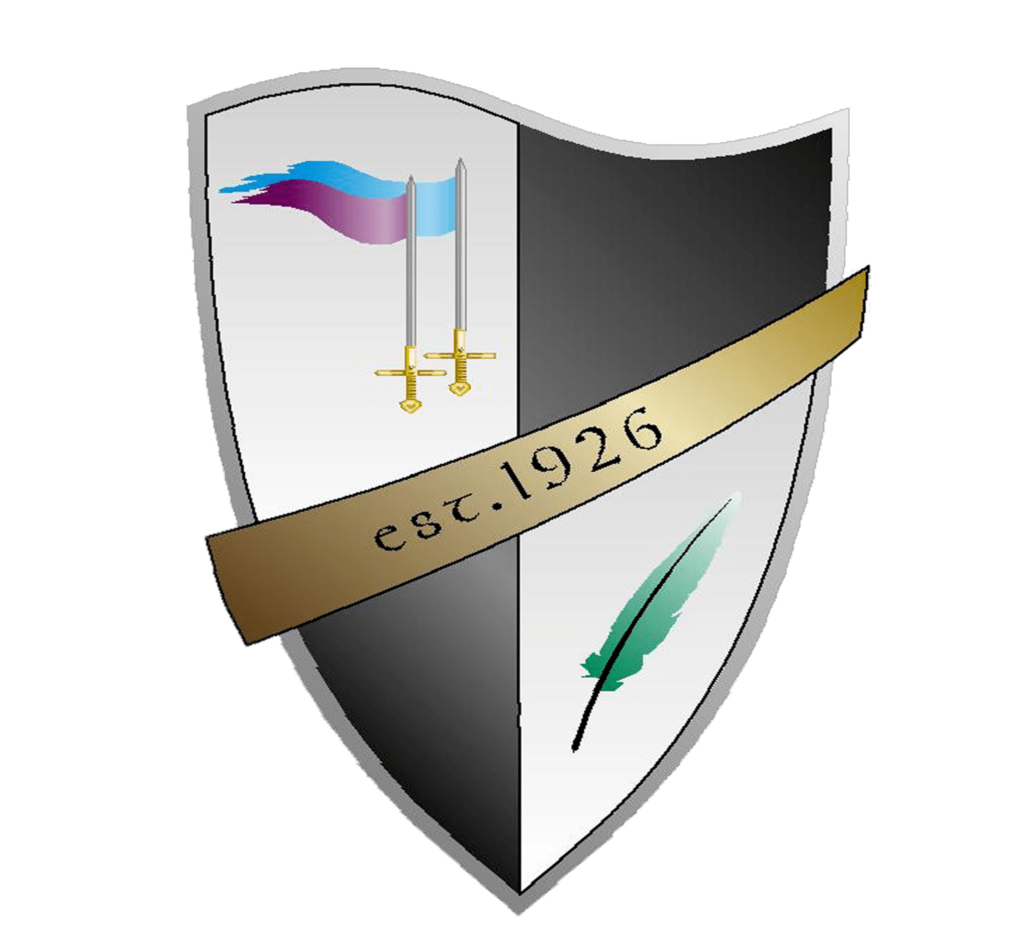 Marquette Golf Club – Greywalls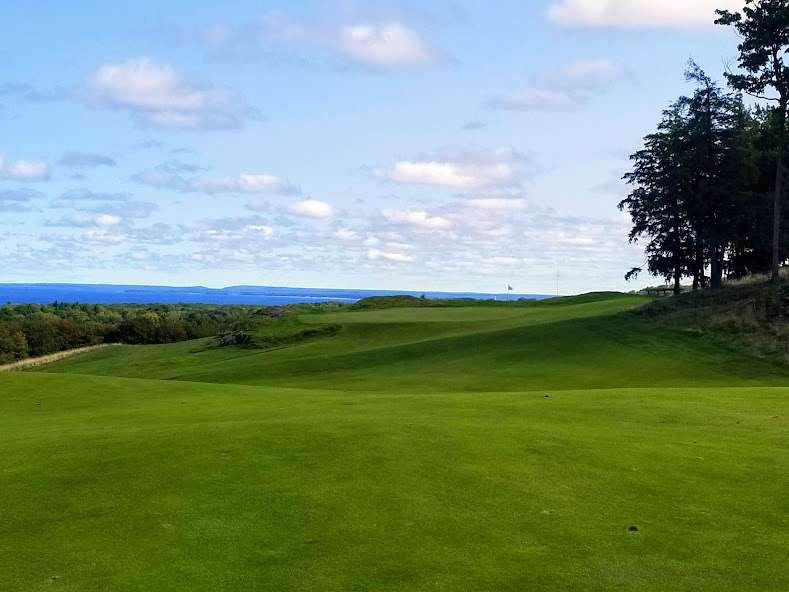 Designed by highly acclaimed architect Mike Devries, Greywalls at Marquette Golf Club is a top 100 public course that offers great variety and surreal views of Lake Superior spread across a massive 230-acre parcel with natural rock outcroppings and changes in elevation throughout the masterful routing. Greywalls is a 90-minute drive due north of the Island Resort and can be added to any golf package.
About Island Resort & Casino
Outstanding golf is just part of the story at Island Resort & Casino, where a plethora of amenities await you – including one of the largest casinos in the Midwest, McC's Sports Bar, the Drift Spa, and dining options to please every taste including: the signature 5 Bridges Steak and Seafood House, 5 Bridges Pub, Firekeepers Restaurant, T. McC's Sports Bar, Mexican Express, Coral Reef Grille, Signature Subs & Pizza, and The Coffee & Custard Shop featuring items from The Bakery.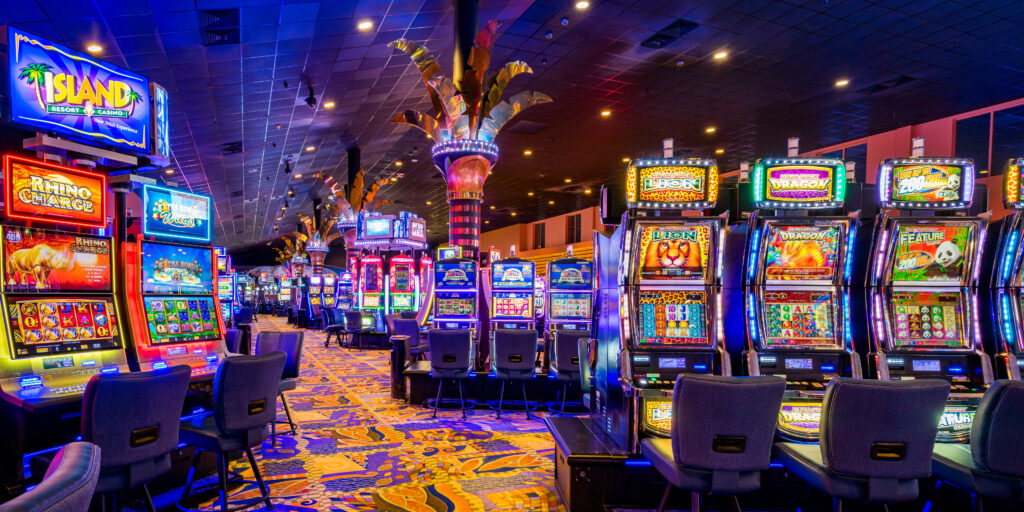 The resort features 328 guest rooms including luxurious suites and a 42 site RV Park, and is easily accessible from regional airports in Escanaba and Marquette connecting through Detroit, Saginaw, Lansing, or Grand Rapids.
For more information about Island Resort and Casino and its golf packages, visit www.islandresortgolf.com or call 877-475-4733.