Stories of My Long Friendship with Two Remarkable Men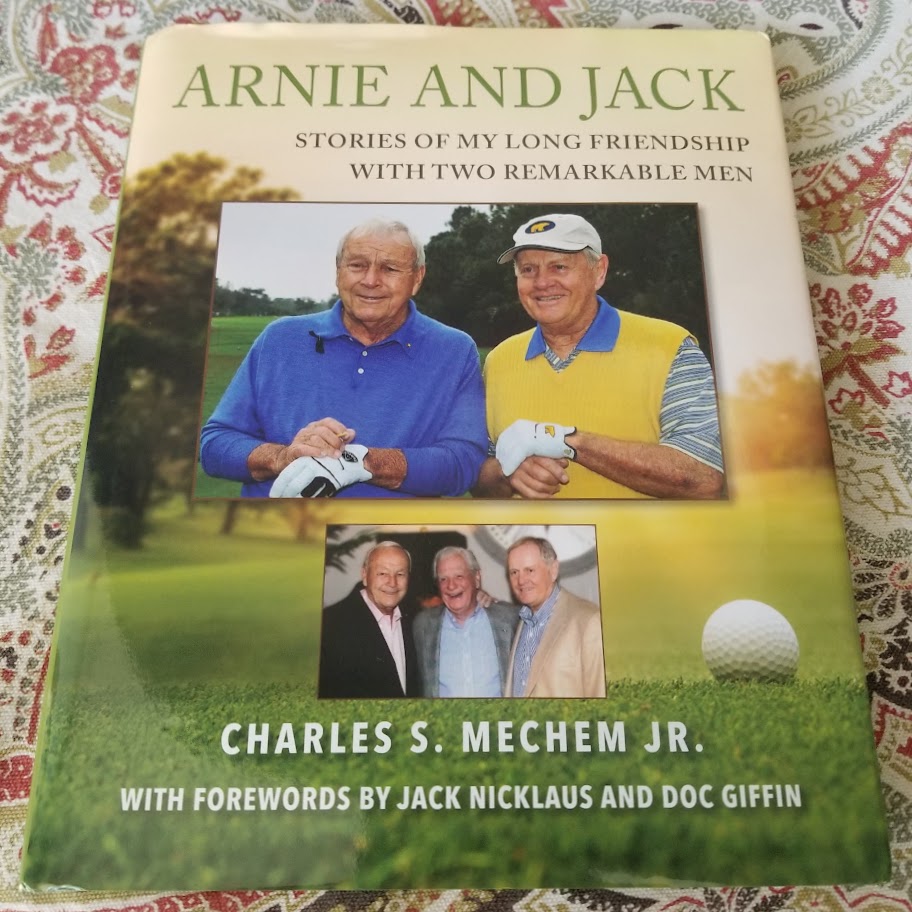 Charlie Mechem's latest book is a wonderful light hearted-trip down memory lane of the many experiences he shared with two of golf's biggest legends – Arnie Palmer and Jack Nicklaus.
Mechem spent several decades as close friend and advisor to both Arnie and Jack, and describes the several ways in which the two were different, and yet quite enjoyable to spend time with. The book takes you through Mechem's days back in Ohio when he met Jack 50 + years ago, and several years later when after meeting Arnold for the first time, Winnie Palmer suggested to Arnold that Mechem would be the ideal advisor for his business empire. Arnold agreed and the rest is history.
Mechem discusses how he was able to get both legends to collaborate on the design of The King & The Bear course in St.Augustine – when both declined PGA Tour Commishioner Tim Finchem's offer, Mechem was asked to see if he could remedy the situation. Mechem took matters into his own hands using some reverse psychology, first on the Bear – "I got up to leave and I said, "Well OK, I'm done trying. Just be prepared to enjoy the Player-Trevino Course. "WHAT?" shouted Jack.
"I used the same thing on Arnie the next day with the same result. They practically had shovels in the ground the next week, and The King & The Bear became a reality. It is a fine golf course that almost was never built. Of course, I had no idea that there would ever be a Player-Trevino Course, but it would have been a logical step for the tour to take if Arnie and Jack would not do the course. Anyway, the brainstorm paid off."
Many fabulous behind the scenes experiences are shared like the famous "wig story" that happened in Palm Springs during the week of the Bob Hope event in Palm Springs.
The book is available online at the USGA and CharlieMechem.com