If you've tried recently to book a golf vacation at Bandon Dunes Resort, then you how tough it is to get a coveted slot at the Southwest Oregon mecca – also known as the finest golf destination on earth (the resort is pretty much booked into Fall of '2024). So, more golf is being added because as Ray Davies once said "Give the people what they want," and that's exactly what Mike Keiser is doing. Bandon has announced the construction of a new par-3 course, to be designed by the architecture firm of Whitman, Axland and Cutten (known as WAC). Construction begins any day now, with the course slated to be completed by October '24.
The initial plan was for Tom Doak to design the project, but once that fell through, the team of Whitman, Axland & Cutten were selected. Whitman had already designed at Cabot Links at Cabot Cape Breton in Nova Scotia— and WAC later joined up to create the resort's 10-hole par-3 course, The Nest.
"It's exciting to get the opportunity to hit the U.S. market with our talents," says Cutten, who is leading the shaping efforts for the new course.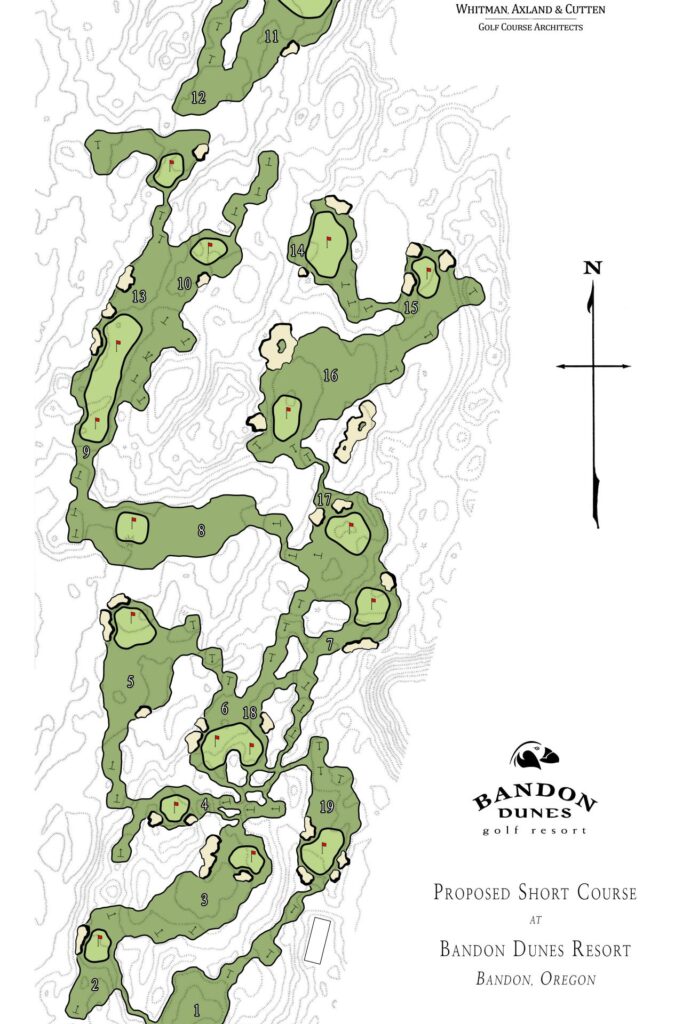 The yet-to-be-named 19-hole layout will be Bandon's second short-course, The Preserve, a 13-hole course designed by Coore and Crenshaw takes you through coastal dunes with some of the finest views above the Pacific Ocean at the resort. The new course will join a stellar grouping at the resort that includes – Bandon Dunes, (David McLay Kidd 1999), Pacific Dunes (Tom Doak 2001), Bandon Trails (Coore and Crenshaw 2005), Old Macdonald (Doak and Jim Urbina 2011) and Sheep Ranch (Coore and Crenshaw 2020).
Whitman originally laid out 12 holes that fit in naturally within the parcel and its surroundings. WAC then observed there were two points in the routing with the potential to move outward to add a couple of 3-hole loops. The total was now a tidy 18 holes, and that seemed a bit too on neat.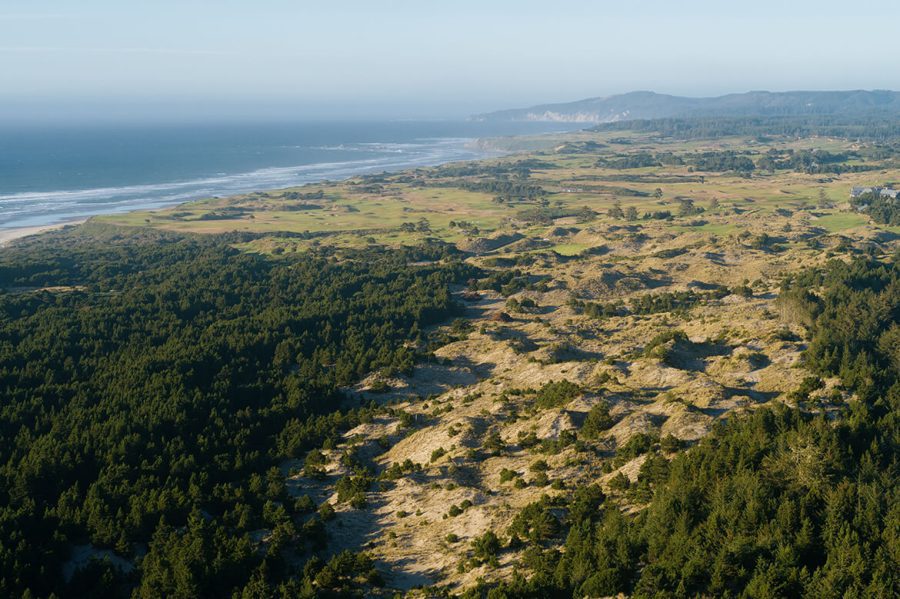 "At that point we had 18 holes (ranging from roughly 68 to 151 yards on paper), and while we weren't trying to get to 18, we could hear what people would be saying: 'Oh, you just went and built an 18-hole course!' " Axland says. It was at that time that they found one more additional hole that made everything work, and it wasn't a convenient 18. "So we have a 19-hole golf course," he says.