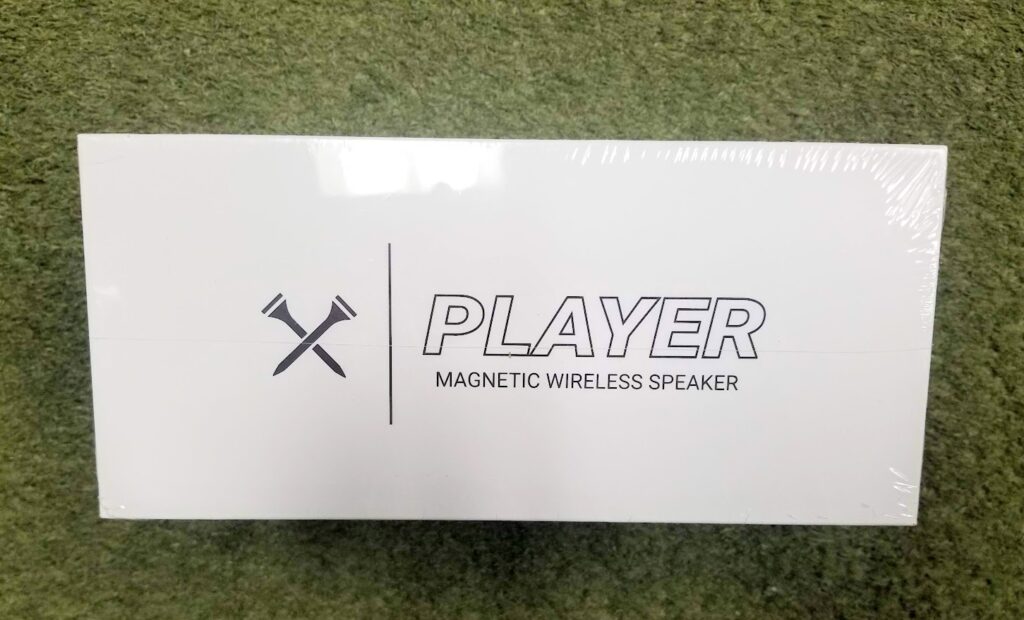 Blue Tees Golf, the guys from SoCal have launched the fastest growing golf rangefinder biz in the industry, and recently launched their PLAYER wireless magnetic speaker, which delivers a fantastic audio experience for the linksters that prefer music on the course.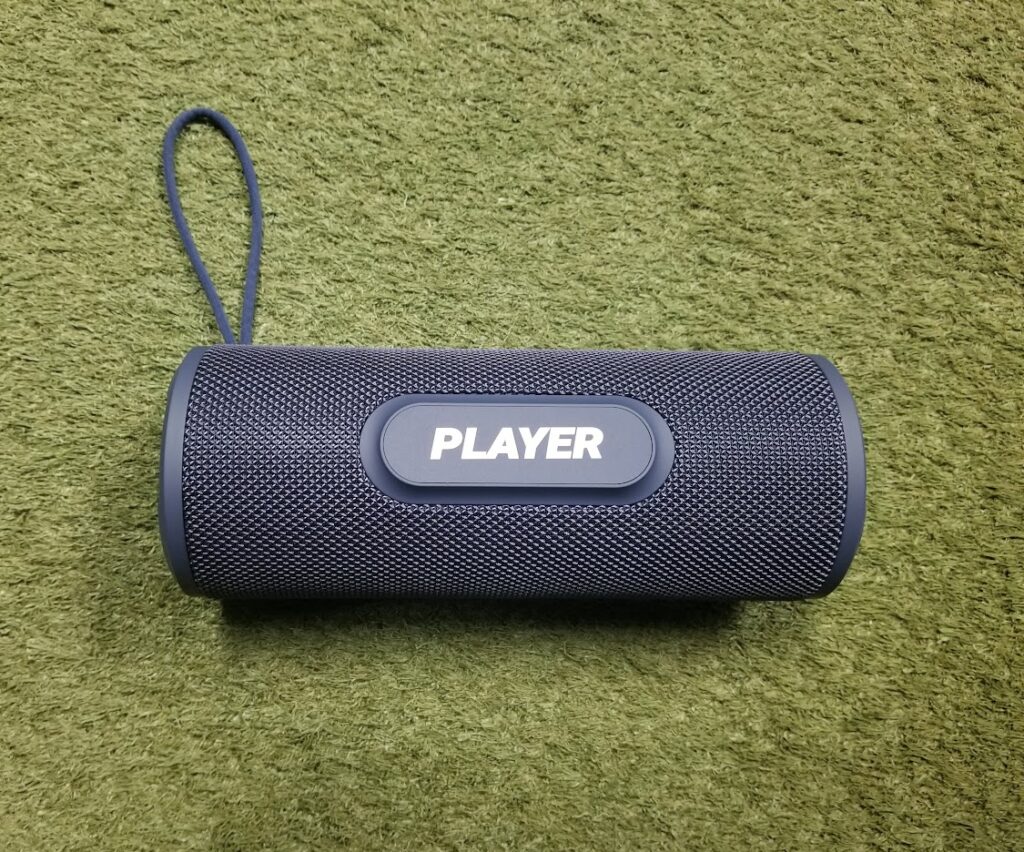 The PLAYER'S round shape provides a super clear powerful 360 degree audio experience. Stream your favorite music apps when your phone is connected to wifi or your cellular device. The Player Wireless Speaker uses advanced Bluetooth standards – Bluetooth 5.0 for faster, stronger and a superior connection to all of your devices. Powerful connectivity on and off the course for 12-plus hours without a charge.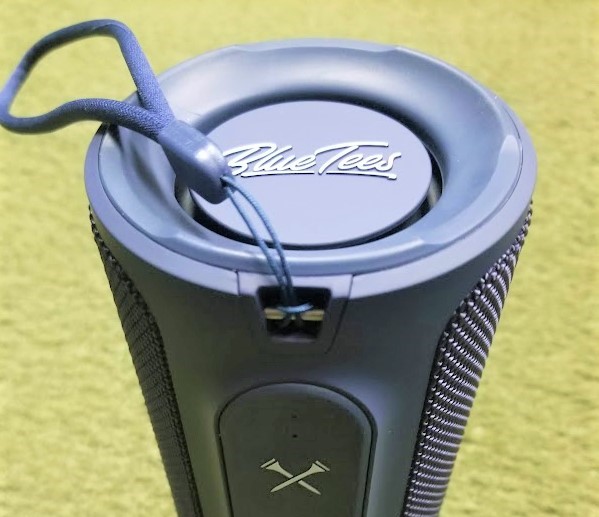 PLAYER provides serious high quality sound with two high fidelity speakers and two deep tremble passive radiator subs for an impressive four-way audio experience. A dual pairing mode enables two or more speakers to be connected at the same time for full stereo sound. The PLAYER speaker has up to 100 ft range from your device.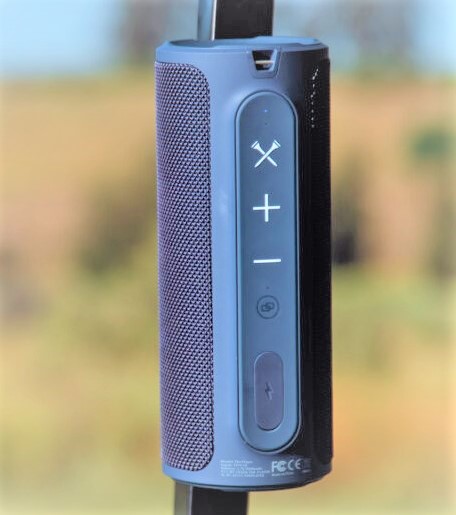 The Player features an ultra strong magnet that simply clips on the cart and stays there – always within reach. Vertical push buttons allow for easy control of power, volume and a protected charging port (below).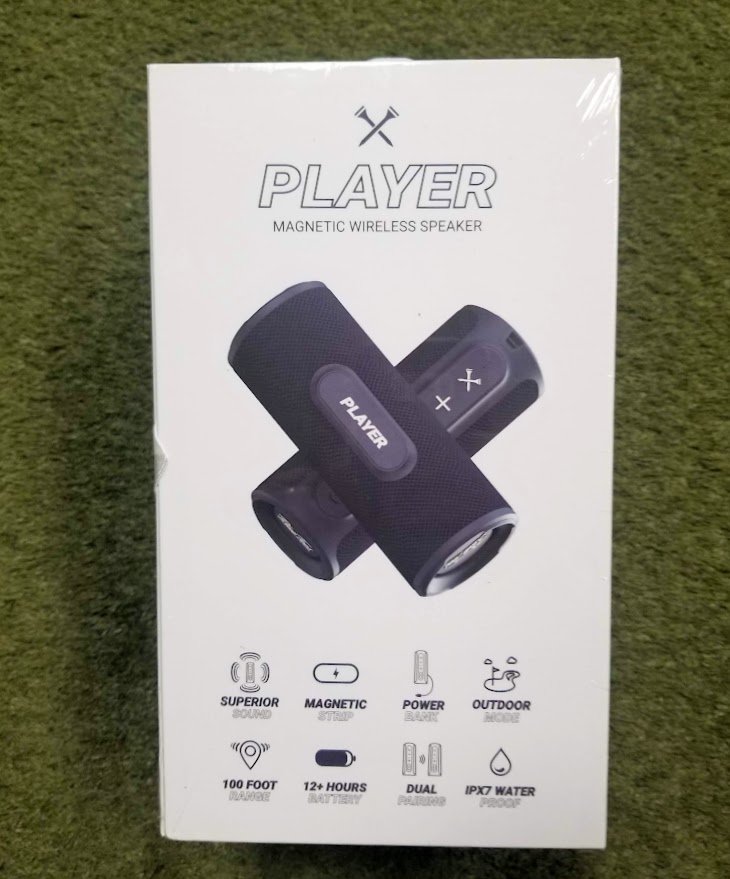 Superior 360° Sound: Engineered with smart audio technology for optimal acoustics on and off the course
IPX7 Waterproof: Allows golf in the rain without worrying
12+ Hours of Battery Life: Good for three 18-hole rounds of golf without recharging
Ultra-Strong N48 Magnets: Attach the speaker to your golf cart or magnetic hub without having to worry about every little bump
Dual Pairing: Allows 2 or more Player speakers to be paired together so you can enjoy music from every direction
100 Foot Range: Speaker stays connected to your phone up to 100 feet away
Outdoor Mode: Whether you are outdoors or indoors, the speaker can be adjusted to your environment
Charge Time: 4 hours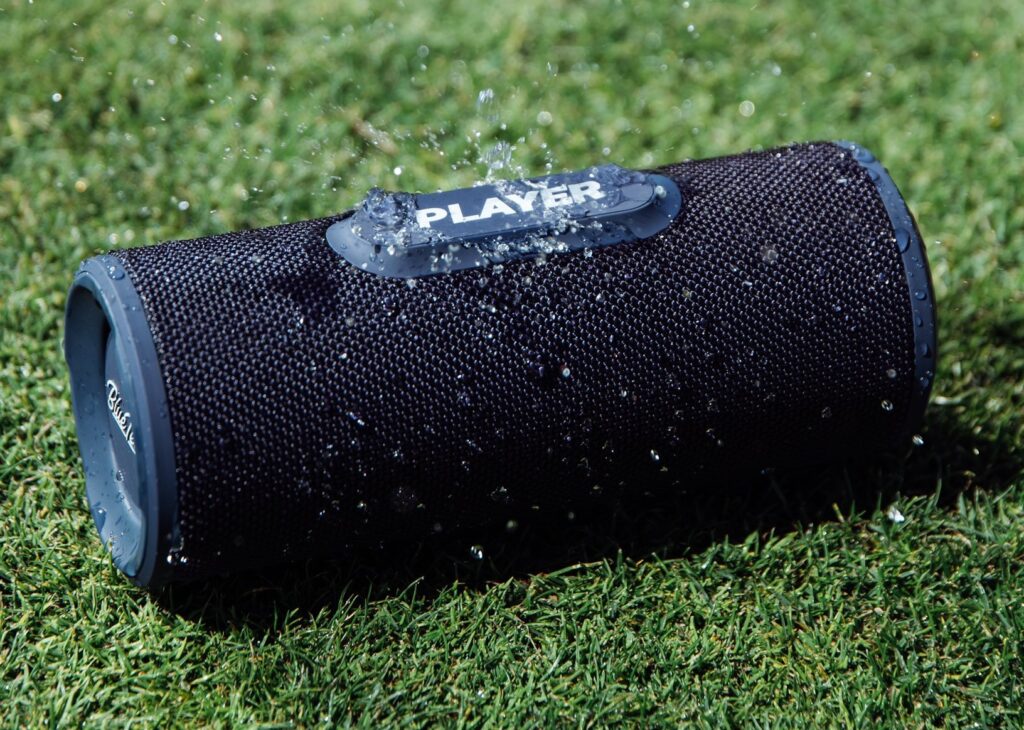 100% waterproof, built for the course or anywhere else that the elements are in play. . .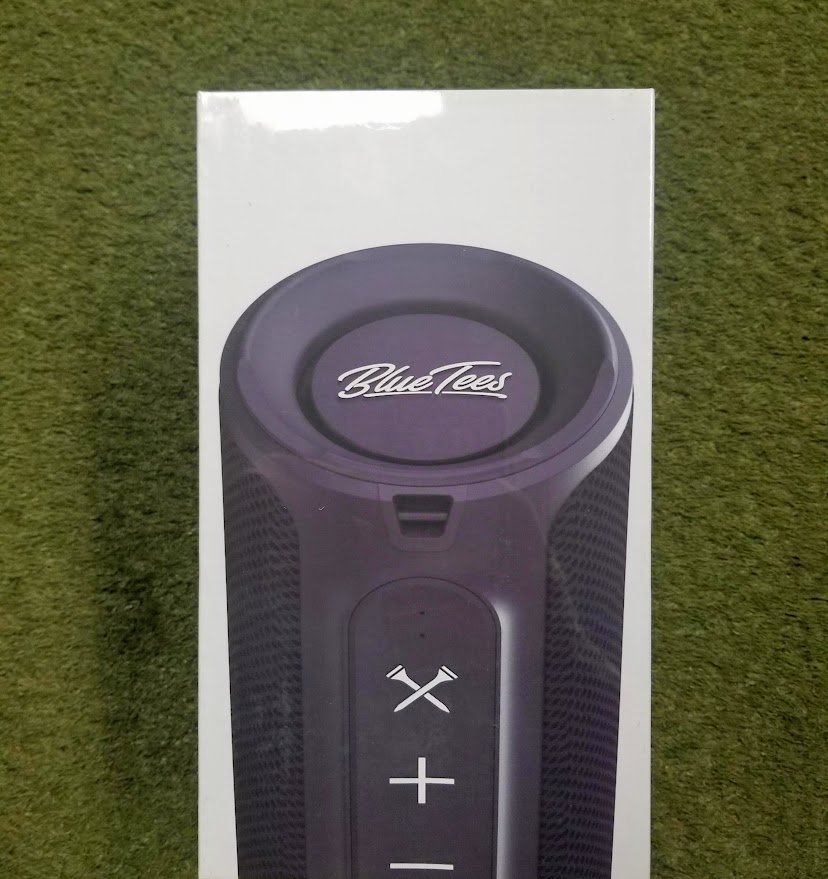 Summary: The PLAYER speaker is the ideal accessory for the golfer who enjoys having their tunes with them while they play, the audio is crisp and powerful and the magnet is super secure. Anytime we're taking a cart, the PLAYER is along for the ride. A worthy value at an MSRP of $129.