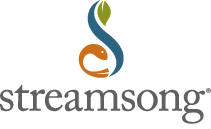 Book Your Tee Times on The Chain Beginning January 1, 2024
Streamsong's long awaited fourth course, The Chain, is now accepting tee time reservations beginning January 1, 2024. Be one of the first to experience The Chain when you book your 2024 trip to Streamsong and reserve a tee time now.
The 19-hole, Coore and Crenshaw designed short course is the newest addition to the world-class golf offerings at Streamsong Golf Resort. Playing roughly 3,000 yards, the walking layout consists of a six- and 13- hole loop. The first six-hole loop starts gently with the longest hole playing around 145 yards. The 13-hole loop sprawls across decades old mining cuts and along the banks of Little Payne Creek. These holes stretch from around 125 yards to 265 yards with a wonderful mix of topography and scenery throughout.
Tee times at The Chain are only available for Streamsong guests, so book your trip today. Stay up to date on The Chain construction progress, the soon to be announced 2023 grand opening date and 2023 tee time reservation availability at the links below or book your next golf trip with one quick call.
1000 Streamsong Dr, Streamsong, FL, 33834, United States