By Jason Bruno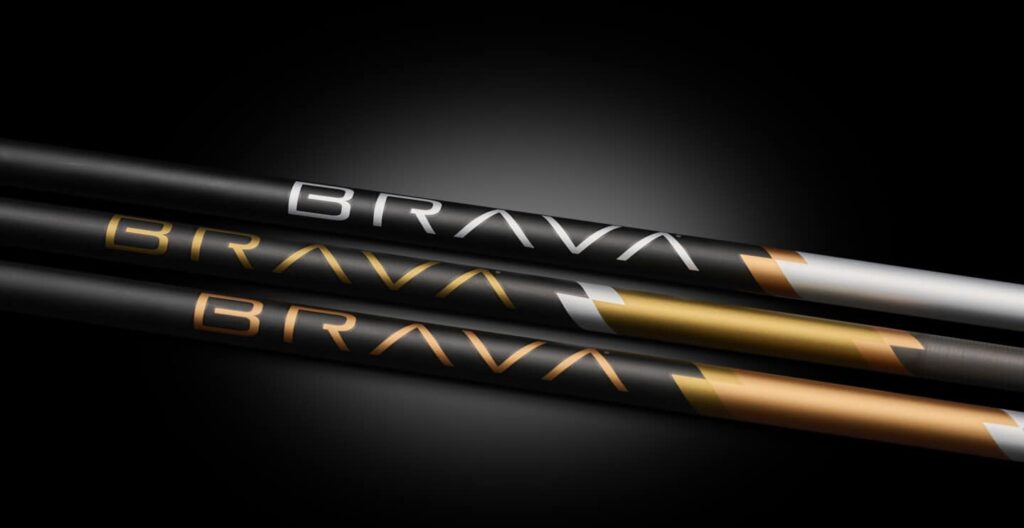 Breakthrough Golf Technology launched the Brava shaft in the fall of 2022 and like many new golf innovations that boast bold claims of performance upgrades, you read these claims with a touch of skepticism. But, because I personally benefitted from their Stability Tour putter shaft a few years ago, I was at the very least intrigued when BGT contacted us to test and review their latest technology.
According to BGT, the Brava shaft delivers the power and consistency to perform shot after shot regardless of swing speed or driver model. Designed for maximum ball speed and smash factor because it provides more center strikes and a better face angle. *These are very similar claims to that of the Autoflex brand of shafts that costs over $800, while Brava is about half that cost.
Breakthrough Golf CEO and Founder Barney Adams, "This has been in development for a while and we are absolutely thrilled with the performance. What golfer doesn't want to hit more good shots? We started best performance attributes in our Stability shafts and let that inspire us to develop a world-class driver."
In head-to-head testing, Brava was up to 10 yards longer than two of the top-performing premium driver shafts on the market (Autoflex & Mitsubishi Tensei Blue). BGT says, "The magic comes from a shaft that feels very light yet still delivers incredible power."
The "under the hood" build includes exclusive Speedflite NRG™ technology built with premium Toray™ carbon fiber, which is 10x the strength of steel at a fraction of its weight. This translates to less energy needed when swinging and results in an exceptionally stable driver head for more distance and tighter ball dispersion. There's no mistaking that BGT is going after the market that Autoflex has captured with Brava, and at half the cost they could have a winner if the results back up the claims. It's light, active, and promises more explosive distance.


After consulting with both Titleist and Cobra reps at the PGA Show in late January both determined that I need to loft up and experiment with shaft types that produce adequate spin in combo with the correct head. A few weeks after the show, the new Titleist gear arrived for testing (w/Tensei Blue 65 gram), and so did BGT's Brava shaft in a separate delivery (Brava is not a stock OEM shaft). BGT claims 60% tighter dispersion than Tensei Blue, and since I had both subjects in possession, why not conduct our own dispersion test.
Testing
Full disclaimer: I've tested many drivers over the years and I'm an outlier. Even the most experienced fitters struggle to find a solution to a proper driver head/shaft combo for me, and any fitter that has tried would attest to that. I'm not a typical X Flex player at 101-104 swing speed (with the unenviable combination of an aggressive transition and sluggish body rotation), so it's no great wonder why my bad miss is the quick low hook. I don't produce enough spin, even on worthy swings impact is a smidge towards the toe side and only produces 1700-1900 spin. I usually end up gaming a semi-heavy (69-77 gram) moderate profile X Flex that minimizes the big miss but also tends to exaggerate the low spin. Good swings typically produce 144-148 ball speed, 1800 spin, 12-13 launch angle, 240 carry (260 total). I prefer a push-draw shot shape but I never complain about the ball that starts a touch right and stays there. Dread the miss left. It seems unlikely that the more active flex profile will handle my aggressive transition and fly straighter.

Using Toptracer to capture the metrics, I hit several shots with the Tensei Blue stock shaft in the new Titleist TSR3 head to get some baseline performance #s. The misses were left of target and lower than ideal, and the good ones were straight mid-trajectory darts with really low spin – typical for me, flat trajectory and running out hot upon landing, but the carry distance was disappointing (and somewhat typical). This was the result #s (average) with Tensei Blue:
144 ball speed/ 13 launch / 1750 backspin / 250 L sidespin / 241 carry / 262 total. Meh.
The BGT Brava required more of a mental adjustment for me than a physical one. My first impression was that it felt really light and super flexible as I waggled in pre-shot mode. Usually, anything light (54 grams) and softer in flex (we tested Brava in S flex) becomes a dispersion nightmare and brings the dreaded hook into play. So I had to clear away any preconceived thoughts and just let it rip.
The first session with Brava was a night and day difference, big high bombs that stayed in the air like a Ray Guy punt, starting just right of the target with minimal dispersion – 153 ball speed / 15.5 launch / 2351 backspin / 38 R sidespin / 255 carry / 272 total. No adjustments in club setup or address were made to achieve the difference in results. 3 Days later, field testing began at Sara Bay in Sarasota and the Copperhead course at Innisbrook resort in Tampa. The low left miss was non-existent, and the field of dispersion was approximately 15 yards – between a five-yard baby draw and a 10-yard push just right of the target. Impact was consistently about two millimeters closer to the center with Brava. The more aggressively I went after it, the straighter it went. In fact, on the back nine at Sara Bay, I adjusted the moveable weight in the TSR3 head into the draw position to allow the slight push to come back into the right center of the fairway and noticed the ability to shape shots better. I played the following day at Innisbrook with the same results on the fearsome Copperhead course. A second session on the Toptracer just days ago had ball speeds nearing 160 mph, and had two drives that carried 260 yards. It's going to be tough to get the Brava and TSR out of the bag anytime soon – TSR3 review coming soon . . .
Summary
It's quite rare that a simple shaft change equates to as dramatic a difference as Brava has been for me and my particular game. Certainly, Brava won't be for everyone, but it's worth checking out for sure. I have dozens of premium driver shafts and not a single one has provided the secret sauce that we saw instantly with Brava. For a low-handicap player that's been searching for years for the right combination of distance, trajectory, and dispersion – BGT's Brava is the equivalent of a Rubik's Cube solution to my driver game. I picked up an average of 9 mph of ball speed, 17 yards of carry distance, 500+ rpm of spin (some of this is attributable to going down a flex), and saw dispersion narrow from 29 yards to 16 yards. My only question is, how soon can we get the Brava fairway shaft?
For more info on Breakthrough Golf Technology: https://breakthroughgolftech.com/