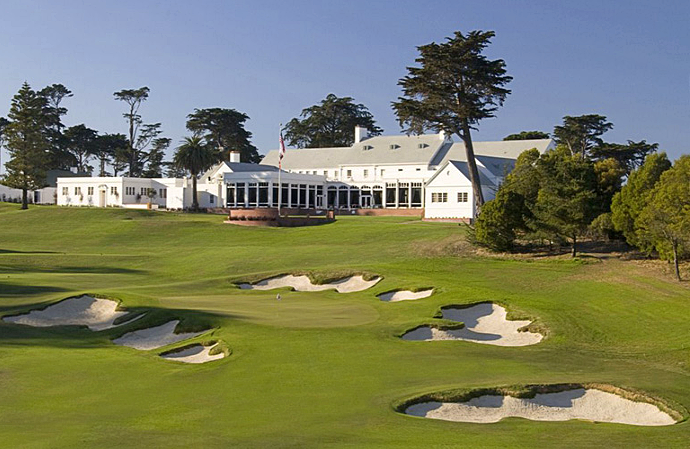 The story of Javier Campos and how he became the Superintendent at one of the finest golf clubs in the world at age 30 is not only inspiring, but is unlikely on so many fronts. As an infant his family moved from Mexico to San Francisco. As a teenager, Campos and a friend were hired by Cal Club Superintendent Thomas Bastis for a summer stint as labor grunts on the agronomy crew. According to Bastis, "For the first few years Javier was a typical young crew member prone to party too much and driving too fast." The mentor still affectionately mocks his young successor referring to him as "El Guapo and Bieber". "The thing that changed Javier was the renovation," said Bastis. "He saw everything and I started leaning into him. I said, You've been working on this golf course for how long? You're bi-lingual which is a huge advantage, why don't you go to school for this stuff?"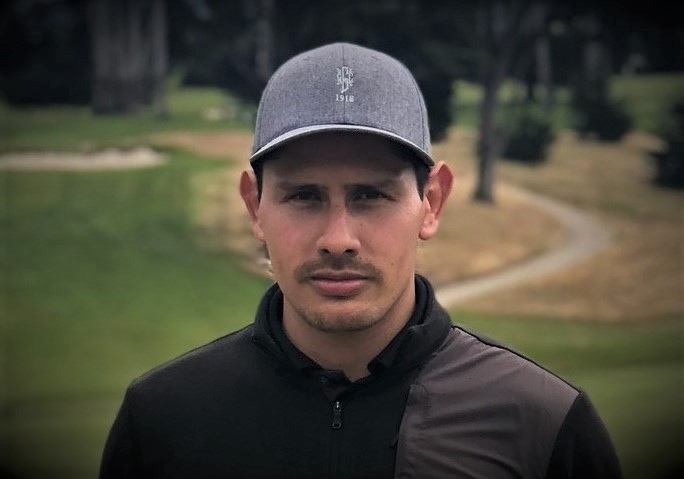 Still undecided, Campos left the club for a short period to pursue a career in physical therapy and sports fitness. It wasn't long before he returned and enrolled at Rutgers, later he was promoted to be a 2nd Assistant Superintendent under the multi-talented Josh C.F Smith (who is now the Superintendent of Orinda Country Club just northeast of Berkeley, California. Smith is also widely known as one of the finest golf/landscape artists as well as being co-founder of FlagBag company with his brother Matt).
In May of 2017, Bastis left Cal Club for a position with the PGA Tour as a Competition Agronomist. After delegating many projects and responsibilities upon Campos over the years, the mentor knew his young protégé was ready to take on the next step. At the end of the day, Thomas Bastis and Glenn Smickley both knew how fortunate they were to have a 5 tool player already in house:
1. Fine Fescue (fast n firm) management skills
2. Pure Bent greens (maintaining Poa free) in Northern California
3. Comprehensive Knowledge of the entire property
4. Established relationship and confidence of the members
5. Problem solving/leadership of the existing Agronomy staff (bi-lingual)
Bastis told me recently, "I made the sales pitch simple and direct to
both members and management "If you don't want things to change,
then Javier is the right person for the job."
Q&A with Javier Campos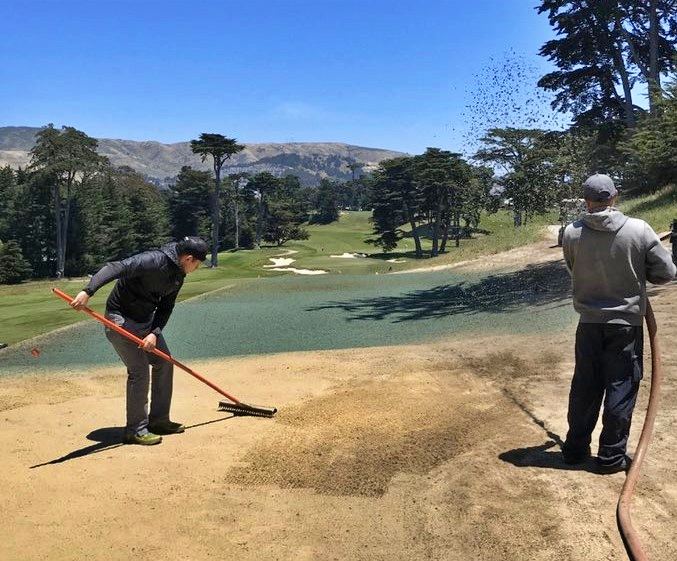 The boss puts a finishing touch on the recently created new 8th tee prior to hydroseeding.
LinksNation: You came to California Golf Club as a teenager and soon after contemplated being a police officer at one point, and even left the club to work at a fitness gym. When did you know that being in Agronomy and tending to land was what you wanted to do with your life?
Javier Campos: I always tell younger people I know or people in general; deciding what you want to do in life is the hardest decision you will ever have to make. I had ideas of what I might want to do with myself and tested the waters but ultimately working on a golf course was the most rewarding thing. It was during the renovation in 07 when I saw the project really taking shape, I thought, "man this is crazy in 9 months what we made of this place." There's a certain "high" if you will in seeing something go from A to B and knowing you were behind that, I don't know if that makes sense. But that's when I knew.
LN: Having Thomas Bastis as your mentor was certainly a "being in the right place at the right time" situation from a professional perspective, but what did you get from Thomas that was beyond turf management?
Campos: Man, when you work for a guy for as long as I did, close to 13 years I think, naturally you'll learn a lot more than turfgrass. He'll tell you the best thing I learned from him was probably to stop introducing my wife or referring to her as "my girl" and instead saying "my wife." But in all seriousness, in the least amount of words I would tell you this, aside from maybe my wife and kids now, Thomas was and is the only person I worry about letting down. He helped shape my entire life because the guy was there for me during personal stuff and always pushed me to become better professionally. Those that know him know he will put as much on you as you can take but now I can think back and all his lessons make sense. He'll push you to find your real potential.
LN: During the Kyle Phillips renovation of 2007 – 2008 you were very young, what do remember about your role on the staff during that time?
Campos: I remember exactly what my role was, I had never even used a chainsaw and my first job during the renovation was to start cutting down small trees and shrubs. Once we got further into the renovation, I learned how to cut into and detail bunkers after the shapers had carved out the rough shapes to them. Then I really got the opportunity to sort of manage a crew when I was put in charge of taking a group of guys and installing the bunker liner we used at the time. Towards the tail end of the project, we were all involved with hydroseeding 18 holes; it was one of the coolest parts of the project. Overall, it was just super fun working long hours with some really cool guys that were here at that time.
LN: When Thomas was offered and accepted a position with the PGA Tour 3 years ago, you became the Superintendent at age 30, when you sat down with Club GM Glenn Smickley were you confident that you knew the staff and property better than anybody else who may have been interviewing for the position?
Campos: For sure. The problem unfortunately is that sometimes the people hiring superintendents don't understand that, therefore, you see a lot of missed opportunities to hire from within. So I would be lying if I didn't tell you that I thought they wouldn't just go after a "big name" superintendent. I have relationships with some of our guys that go back 16 years, hard to replicate that and what they'll do for me. I think Glenn having been a very successful superintendent himself, really valued those aspects of my interview.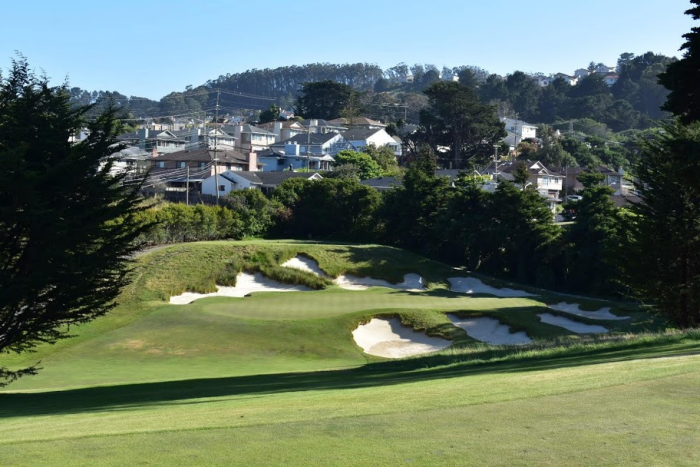 LN: Smickley's background as a Superintendent (at RTJ in Virginia) must have helped, seeing that he would have greater knowledge of exactly what was needed in Thomas' replacement?
Campos: Totally. Glenn knows that part of being successful as a superintendent is knowing your property and knowing your guys, if he were strictly a food and beverage guy with little knowledge of golf course maintenance he may have been oblivious to what continuity can do to a maintenance program. I think Glenn appreciated the success we have had in managing bentgrass greens in this area, which I will tell you is poa heaven 12 months a year, and he wanted someone he thought could continue to build on that success. I just want to continue proving him right.
LN: Dean Lenertz and I (account for well over 50 years of turf experience between us) marveled at the playing conditions you and the staff present – along with everything else about the club we called it the best golf experience of 2019. I mentioned to Thomas that there were times while we walked the property hitting several links type of golf shots that I could almost envision a coastline on the other side of the property. It has that feel about it. The only other inland site that has given me that feeling is Streamsong. Was it Kyle's vision for the lean firm and fast conditions?
Campos: Definitely. I think from a design standpoint Kyle is as much about strategy as he is about flow. So the decision to go with fine fescue wall-to-wall only complimented the intent to emulate links conditioning by allowing running shots to follow strategically shaped contours. Therefore, it's no surprise that all of our management practices revolve around supporting that intent.
LN: Last year your club was setting a trend using Cub Cadet robot mowers to cut the greens using a sensor system, the GPS was supposed to be the next technology of these automated greens mowers, Bastis informed me that you are back to having the staff walk mow the greens. What went wrong with the technology ?
Campos: Yeah that was definitely a bummer. We were experiencing major success using the autonomous greens mowers but I have to think there was just not a big enough market for them to support the business. So I don't think anything necessarily went wrong with the technology, as a matter of fact I thought they were only going to get better based off what I saw from their last demo with the RGX. Hopefully there is something being developed currently that will be even better and trust me; we'll be all over it again.
LN: What is your biggest challenge at Cal Club day in and day out?
Campos: I think other guys that manage fescue might agree, but I think managing traffic wear is a huge one. Fine Fescue is not a traffic tolerant turf type and as a result, thinning turf is a common issue. When you are trying to keep the place firm and fast, the fescue is lean, making it that much more difficult to recover from any damage. All of this makes it that much more important to properly train staff in order to prevent any avoidable damage from mowing or routine driving habits.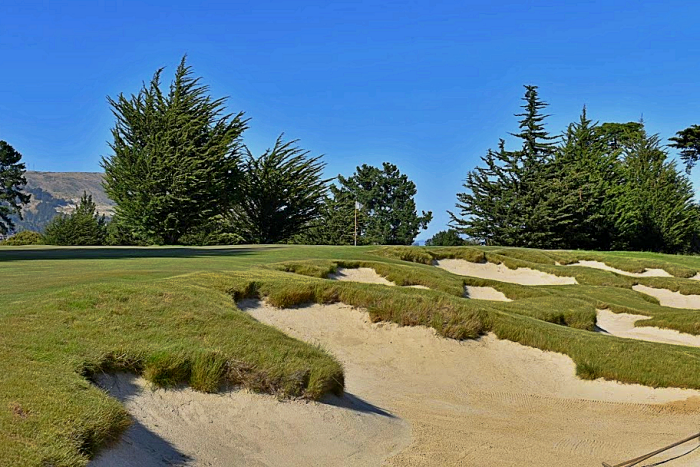 LN: I know you always have some projects going on, can you share a couple of things on the horizon that I know you're excited about?
Campos: Cart path removals are an ongoing project. Last year we removed all but one of our interior cart paths on the back nine, leaving only perimeter cart paths to serve as maintenance paths. The most exciting project taking place currently at Cal Club in my opinion is, our long awaited maintenance facility project. Our staff more than deserves to finally have a place to call "home" at work. The building will not only have the capacity to store all of our equipment, it will also serve as a housing unit for either assistants or interns we decide to bring on board in the future. With how expensive housing is in the bay area, offering housing is a perfect way to draw good talent to Cal Club.
LN: Your story is unique in the world of private clubs, what would you tell the next 20 year old like yourself that has a dream of being in a similar position to where you are today?
Campos: I am going to have to give you my top three here and not in any specific order. Look for the right guy/girl to work for not just the clubs name. It does you no good to work for someone who feels too threatened to teach you anything that would advance your career. Another really important one is, don't think you are anybody and when you think you've become somebody don't act like that guy that you think that you are. Basically, be humble, you don't go talking down to guys just because you think you have the authority, it will wear on your crew and on your membership. You need to keep guys in your corner not out of it. Lastly, I will share something a member told me once when talking about the stresses of losing a job and things related, he simply said, "be the best at what you do and you will never have to worry." Man, that stuck with me and constantly reminds me that if you ever get complacent, your losing ground.