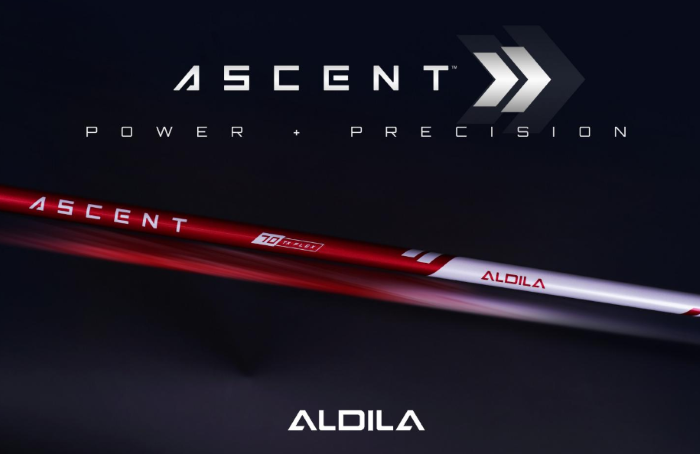 Aldila's latest line of high-performance golf shafts, ASCENT introduces a unique technology for the player looking for ideal launch/maximum carry distances while providing truly low spin rates, once thought to be an unlikely combination, it's now available to consumers.
Here's the official 411 on ASCENT (Red) According to Aldila –
ASCENT (Red) helps you raise your launch angle while controlling spin and face deflection for higher ball flight with long descent and roll out. Golfers looking to improve flight apex often turn to added loft or a more active shaft, yet both can lead to more spin and bigger misses. ASCENT models counter this with an integrated Impact Stabilization Zone. This unique enhancement – created by pairing a strategically-placed section of increased stiffness with a focused area of heavier, tungsten-infused prepreg – preserves the shaft's lively feel and higher launch angle while maintaining stability and maximum energy transfer at impact. You get a more active profile, more kick, and higher ball speed while still getting the accurate, penetrating flight needed for maximize distance.
Aesthetics:
ASCENT (Red) features a clean straight-forward contemporary style with bold red & white graphics.
Testing:
ASCENT is a premium aftermarket product, so like all driver shaft upgrades – it's always best to get professionally fit to find out if ASCENT will be the right fit for your game.
Honestly, I wasn't expecting much in the way of personal gain from ASCENT. I wasn't in the market for a change, just simply conducting a review – but it didn't take long for me to realize that I fell right in the bullseye of the target demographic (my gamer driver shaft was intentionally on the stout side of my swing profile, but it reduced my big miss, which is the untimely vicious hook – an absolute scorecard destroyer). Our test model was an ASCENT Red 70x (actual weight = 76 grams) with a mid-kick point and 3.7 torque.
The first swings on the range at John Prince Park in West Palm Beach were an eye-opener, immediately the ball jumped off the driver face with each drive traveling on a string with nearly identical trajectory and direction. An auto-pilot type of ease, a joyful sight. ASCENT passed the feel test with flying colors – silky smooth and lively was the impression, no boardy feeling at all. We had to get on the Foresight launch monitor to see if the performance data matched what we were seeing (and feeling).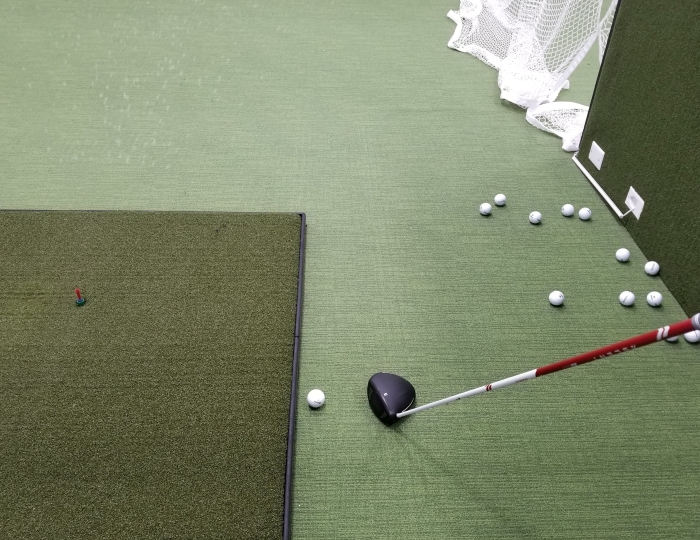 The following afternoon we got indoors in the simulator and began the process of getting the data via Foresight GC Quad. After a decent sample of worthy swings, the speed and launch #'s were very similar to that of my gamer shaft (another aftermarket Mitsubishi 75 gram but with TX flex), but ball dispersion, spin rates and trajectory with ASCENT were significantly different – from averaging 19 yards left to 6 yards right of the centerline. Additionally, the descent angle decreased from 41 to 33 degrees. There were several swings that produced some eye opening performance #'s including this one in particular: 13.8 launch/1600 spin/253 yds carry/286 yds total/87 side spin/31 degree descent angle/0.6 yd offline. Essentially a piercing bullet. There are extremes in some of those #'s for sure, a spin rate of 2000-2200 rpm would create greater carry distance, but clearly this was a brilliant baseline to enjoying straighter, hotter tee shots . ASCENT averaged an increase of 14 yards total distance and moved the accuracy and dispersion from nearly 20 yds left of the fairway centerline to just 6 yards right – a staggering 25 yard correction of my typical shot pattern.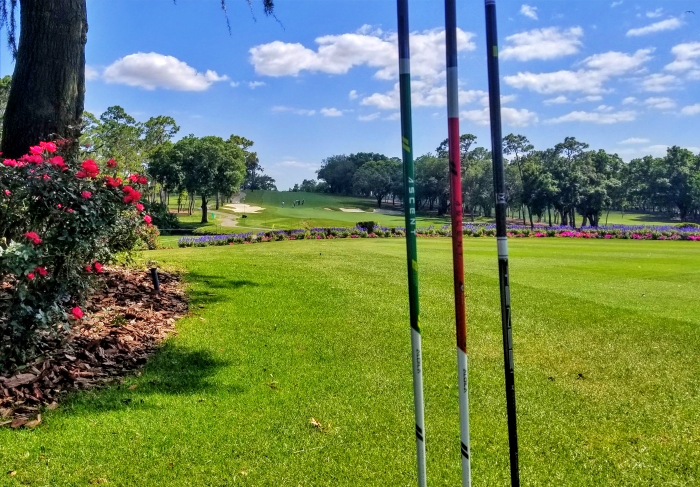 Summary:
Perhaps there's no better endorsement of a product than putting it into play, and that's just what we did. Obviously, not all products tested and reviewed end up in the testers bag – but in this particular case, ASCENT was a no-brainer upgrade for my Cobra RAD Speed driver. Kudos to the team at Mitsubishi Chemical and Aldila for constantly innovating high performance golf shafts.
To find out more on ASCENT: https://www.aldila.com/